This week's content drops and PC game releases feature two major titles getting some extra add-ons: Path of Exile will have the Delirium expansion while Destiny 2 kicks off the Season of the Worthy. Call of Duty: Warzone will also come out, providing a free-to-play battle royale experience. We'll also see the launch of Stela, Ori and the Will of the Wisps, and more.
Note: For all other PC games releasing in this March, check out our monthly listing here. For everything else that's coming out throughout the year, as well as in 2021 and beyond, check out the full calendar of PC game release dates.
Call of Duty: Warzone
Developer: Infinity Ward
Publisher: Activision
Release Date: March 10
Store: Official website (PC users log in via Battle.net)
What's this? A new Call of Duty game that's also free-to-play? You're correct, and it's not even autumn yet. Call of Duty: Warzone, previously leaked until it was officially unveiled, takes players to the land of Verdansk. This massive location will have some setpieces that might be familiar to long-time Call of Duty veterans. It's quite a surprise as well, a bit similar to Respawn's Apex Legends which launched unexpectedly in February 2019.
Call of Duty: Warzone is based on the recent Modern Warfare with some hints of Black Ops 4's Blackout Mode. Warzone is a battle royale but made even bigger with up to 150 players duking it out. It's also a standalone title; Modern Warfare owners will get a few hours of early access and some extra goodies, but anyone can download the client and play. Even better, cross-play is also enabled which means PS4, Xbox One, and PC fans can face off against one another.
Call of Duty: Warzone may have your usual battle royale fare, but there's also the Plunder game mode where you'll need to collect and deposit cash obtained during your run. There are also additional quirks such as being able to revive if you win a 1-on-1 fight against another player, "Thunderdome style."
Destiny 2: Season of the Worthy
Developer: Bungie
Publisher: Bungie
Release Date: March 10
Store: Steam
Destiny 2's start-and-stop narrative enters a new phase, the Season of the Worthy. After your exploits in the Season of Dawn, it looks like Zavala, Ana Bray, and the Warmind Rasputin would need your help once more. The Season of the Worthy introduces new activities in familiar Destiny 2 locations. You've got the Seraph Towers (public events) and Seraph Bunkers (tougher versions of lost sectors). The Grandmaster Nightfall strike difficulty will also be added giving you more challenges and rewards from existing strikes.
The most anticipated content drop for Destiny 2: Season of the Worthy, however, is none other than Trias of Osiris. The "sweaty" 3-on-3 PvP game mode makes its return, and you'll also get pinnacle rewards apart from the opportunity to go "flawless." Although we've previously reported that Artifact power levels won't count in Trials of Osiris, Bungie have since mentioned that the fix will only be applied in succeeding weeks. This week will still have Artifact power bonuses enabled, so you might want to grind a few more bounties before Trials arrives this Friday.
Path of Exile: Delirium
Developer: Grinding Gear Games
Publisher: Grinding Gear Games
Release Date: March 13
Store: Steam or Path of Exile official website
Like Destiny 2, Path of Exile will also have another add-on. This time, it's the Delirium expansion and challenge league. Wraeclast's exiles will encounter a shimmering Mirror of Delirium which will cause the land to be enveloped in mists. Monsters will also start spawning and things will get more difficult the further you venture into the mists. Of course, this can also mean more rewards.
Path of Exile: Delirium's content drops include new skills (such as Blade Blast which has all blade skills turn into actual knives that can synergize with other abilities), unique items, as well as cluster jewels. These gems add multiple passive nodes that you can grab, adding more depth to class and build customization than ever before. There's even a cluster jewel that provides bonuses when you don't have weapons or gloves equipped, turning you into a lethal martial artist.
For more information, you can check out our in-depth preview of Path of Exile: Delirium. We were also able to interview Grinding Gear Games' CEO Chris Wilson if you're interested in learning more about the expansion's design philosophy and future plans for Path of Exile.
More content drops this week
Ori and the Will of the Wisps (Moon Studios): March 11 – The sequel to the fantastic Ori and the Blind Forest releases this week. You can find it on Steam.
Fantasy General 2: Onslaught (Owned by Gravity): March 12 – This DLC adds Onslaught Mode and several flying units to the base game. We've got a preview that you can check out, and you can also find the add-on via Steam.
My Hero One's Justice 2 (Bandai Namco): March 13 – Another fighting game based on the My Hero Academia anime series. You can find it on Steam.
State of Decay 2: Juggernaut Edition (Undead Labs): March 13 – State of Decay 2 is finally available on Steam (after being part of the Microsoft Windows Store). This version will see new additions such as the new Providence Ridge open-world map as well as grittier visuals fitting for a zombie apocalypse.
Granblue Fantasy: Versus (Cygames): March 13 – A fighting game based on the Granblue Fantasy RPG. It's expected to release via Steam, though no store page exists at the moment.
Stela (SkyBox Labs): March 13 – Made by Halo Infinite co-developer SkyBox Labs, this platformer will have you exploring the mysteries of a dying civilization. You can find it on Steam.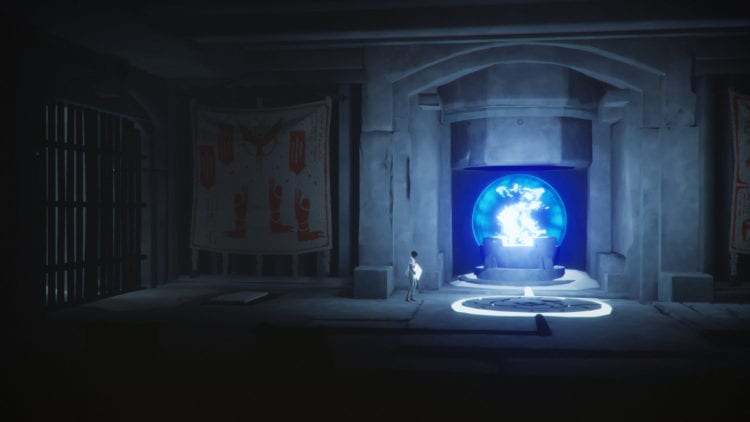 Next week's content drops
Next week's content drops and PC game releases feature battles from our history, those in sci-fi galaxies, and even those from hell. Total War: Three Kingdoms will have A World Betrayed as an expansion. Stellaris, meanwhile, gets the Federations DLC. Panzer Corps 2 takes us to the Second World War, while Doom Eternal and Doom 64 take players straight to hell. We'll see you then.
---
Note: All release dates are for North America.