Last week's Content Drop brought us the biggest week in August 2019 with more than 13 PC game releases to choose from. This week, we'll finally say hello to a brand new month. The first week of September 2019 will see new PC game releases such as NBA 2K20, Children of Morta, Fantasy General II, River City Girls, and Green Hell. Old classics make their return revamped for the new generation such as Final Fantasy VIII – Remastered and Spyro Reignited Trilogy.
For the other games that'll be coming out this September 2019, check out the monthly PC game releases listing. As for the rest of the games launching this year and beyond, you can view our updated release dates list.
Spyro Reignited Trilogy
The Spyro franchise started all the way back in 1998. From humble beginnings as a Sony PlayStation exclusive, more games eventually made their way to other consoles. This week, the original trilogy will head to PCs via Steam.
The Spyro Reignited Trilogy will contain the first three games in the series: Spyro the Dragon, Spyro 2: Ripto's Rage, and Spyro: Year of the Dragon. All three Spyro games are part of the bundle and they'd have 4K support, uncapped framerates, enhanced visuals, a remastered soundtrack, and revamped cinematics.
Final Fantasy VIII – Remastered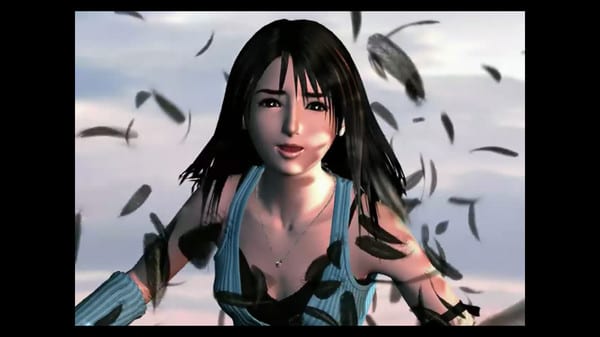 Just like Spyro, another Content Drop that kicks off this week is also another PlayStation classic from the late 90s. Yes, Squall, Rinoa, Zell, Quistis, Edea, Seifer, Laguna, and the gang are all back this time around in Final Fantasy VIII – Remastered.
Final Fantasy VIII originally released back in 1999 and it has since become quite a fan favorite. Its "Triple Triad" card game alone could let you clock in dozens of hours, all while you're drawing magic from various enemies and customizing characters via their summons or Guardian Force.
Final Fantasy VIII – Remastered's visual overhauls may be compatible with full HD (1920 x 1080p) displays, but it seems there were no widescreen options that were added. What it does have are new features that can completely change gameplay such as turning off battle encounters, maxing out your health and limit break gauges, speeding up cutscenes, instantly having all abilities, items, and more. It's like having your own GameShark or the usual trainer or table. Whether this piques your interest is entirely up to you.
Children of Morta
If remastered versions of old classics don't interest you, then perhaps Children of Morta might be more to your liking. You play as the Bergson family, the guardians of Mount Morta which is now beset on all sides by evil forces.
Each family member in Children of Morta has their own unique attacks and you can even allocate points for certain perks. For instance, Lucy is akin to a mage, flinging fireballs from her hands whereas Mark is a monk whose armor increases the more he punches monsters in the face.
Tim McDonald quite enjoyed it as mentioned in the official review. He's praised Children of Morta for having "colossally different characters, breathtaking pixel art, and a surprising amount of heart" and that it's an easy recommendation for any fans of "roguelite" types of games.
NBA 2K20
The basketball franchise is back again this year. Were you expecting anything else? This time around, NBA 2K20 brings not just men's basketball but also women's basketball to the video game spotlight. For the first time, 12 WNBA teams will be making their way as part of NBA 2K20.
NBA 2K20's MyCareer mode also has you lacing up your shoes, in a storyline that has a star-studded cast that includes Idris Elba and Rosario Dawson. 100 Legendary Teams are also in the game. Some new inclusions are the 2002-03 Phoenix Suns and the 2013-14 San Antonio Spurs.
More Content Drops this week
RemiLore: Lost Girl in the Lands of Lore (September 4) – A cutesy action rogue-like with some anime and steampunk design influences. You can find it on Steam.
River City Girls (September 5) -A River City Ransom revival — River City Girls — takes a spin at the old classic, with new heroines that are out to beat up the thugs that kidnapped their boyfriends. The game is expected to be made available on Steam for PCs, although the store page isn't live just yet. You can check the official website for now.
Green Hell (September 5) – Craft, build, scavenge, and struggle to survive in the harsh Amazon jungles. Green Hell leaves Steam Early Access this week.
Fantasy General II (September 5) – Lead over fantasy-themed 75 units and several heroes in numerous turn-based battles as you conquer the land. You can find the game on Steam.
WRC 8 (September 5) – Race to your heart's content to claim the FIA World Rally Championship. WRC 8 was supposed to release this week on Steam. Surprisingly enough, it ended up becoming an Epic exclusive. It doesn't seem to have a store page at the moment.
Path of Exile: Blight (September 6) – The latest expansion for Path of Exile arrives on the first week of September 2019. Path of Exile: Blight adds a tower defense-inspired activity, secret passives to obtain, and tweaks to past character archetypes. You can find the game via its official website. We've also got you covered with an in-depth preview with everything you need to know.
Falcon Age (September 6) – Raise and bond with your own pet falcon as you fight robot colonizers. You can find it on Epic.
Creature in the Well (September 6) – A top-down hack-and-slash title inspired by pinball games. You can find it on Steam.
Next week's Content Drops
Next week's Content Drops will have all guns blazing with the newest games for two big-time action-shooter franchises: Gears 5 and Borderlands 3. We'll also see more PC game releases such as Greedfall, Blasphemous, The Walking Dead: The Telltale Definitive Series, PES 2020, and more. We'll see you then.
---
Note: All release dates are for North America.