In last week's Content Drop, we did promise that the coming days might blow your mind. That's due to the sheer number of new PC games that'll be releasing. We'll see Hunt: Showdown (which leaves Steam Early Access), Control, Ancestors: The Humankind Odyssey, and The Bard's Tale IV: Director's Cut, and more — all coming out on the same day (August 27). We'll also have The Universim, Blair Witch, Man of Medan, and many others round out the week. This is, essentially, the biggest week for PC game releases and Content Drops this August 2019.
For the other games that'll be coming out this August 2019, check out the monthly PC game releases listing. As for the rest of the games launching this year and beyond, you can view our updated release dates list.
Hunt: Showdown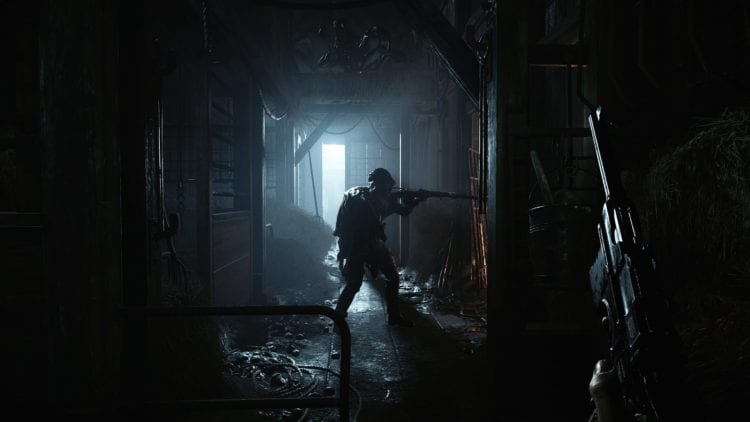 Starting off this week's Content Drop is none other than Hunt: Showdown from Crytek. The developers of the CryEngine, the original Far Cry, the Crysis series, and Ryse: Son of Rome are back with a brand new survival action game which leaves Steam's Early Access program this week.
Set in the murky bayous of Louisiana, your bounty hunter sets off in search of prey. These come in two forms — monstrous abominations and other bounty hunters themselves. Hunt: Showdown's "Bounty Hunt" mode allows for either a 10-player free-for-all or five duos entering the fray. When a monstrous target is taken out, you grab your rewards, but all your opponents would be out gunning for you. The "Quick Play" mode, meanwhile, will have you scavenging often for items to be the last hunter standing.
One unique aspect of Hunt: Showdown is your progression. A number of competitive online games or battle royales might consider one match as distinct from the other. In Hunt: Showdown, you carry over your money and experience through multiple matches… provided that you stay alive. Money can be used to deck out your character in succeeding matches. If you die, then it's only your experience that gets carried over.
Hunt: Showdown has been part of Steam's Early Access program since February 2018. It'll finally have its official release this week, along with many other games.
Control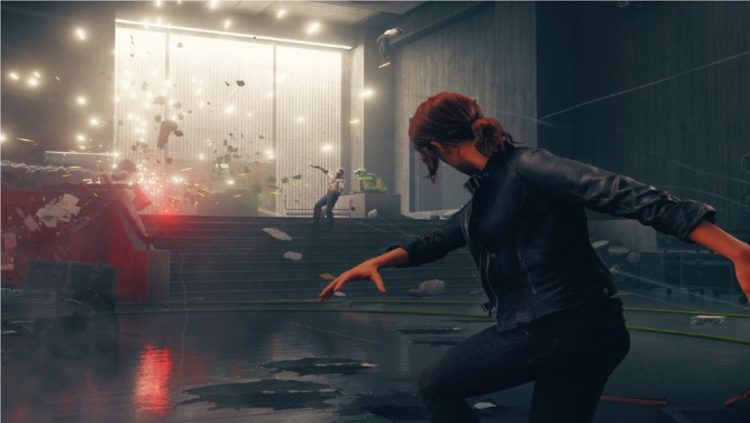 If you do want an action-shooter but you're keen on avoiding online competition, then Control might be more to your liking. Control is played from a third-person perspective and it does have quite a lot of over-the-top and zany sci-fi action going on.
You play as Jesse Faden, the new director of the secretive Federal Bureau of Control which is mandated to handle issues of a "supernatural" sort. Control will have you taking on the Hiss, an insidious alien force that can take over or, well, "control" humans.
In Control, you're armed with your trusty Service Weapon. It's quite an unassuming name for a gun that can shapeshift into a long-ranged assault rifle one minute and then into a shotgun next. Faden is also aided by her own supernatural powers. One of these is telekinesis, allowing you to blast enemies away with your mind, manipulate objects, or even hurl projectiles back at your foes (such as grabbing a rocket from mid-air to throw it back at enemies).
You can find Steven's Control review right here.
Ancestors: The Humankind Odyssey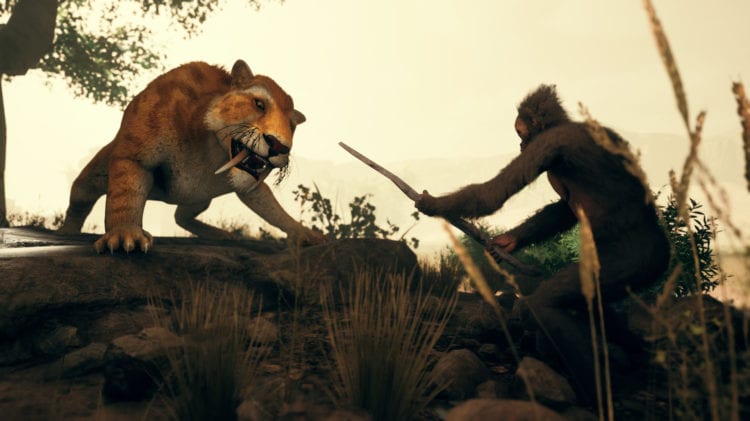 Also releasing on the same day as Hunt: Showdown and Control is Ancestors: The Humankind Odyssey. We know that humanity evolved from primates, the process taking millions of years until we became the homo sapiens of today. Ancestors: The Humankind Odyssey uses millions of years of evolution as a backdrop to craft a survival RPG that takes you on an adventure from past to present.
In Ancestors: The Humankind Odyssey, you'll start off by playing as an ape who's part of a clan of other primates. Your carefree spirit allows you to wander off and explore the lush jungles and savannahs of Africa. Slowly, you'll gain skill points that'd help pass your new genetic traits. You'll face off against predatory hyenas, giant boars, saber-toothed tigers, and poisonous plants, increasing your proficiency each time you battle them. You might even pick up various flora and fauna to eat, but, you'll also need to acclimate and let your digestive system handle these new nutrients before they're fully incorporated in your daily diet.
"Life expectancy" isn't just a random term in Ancestors: The Humankind Odyssey, it's a game mechanic as well. You'll need to eat, rest, and grow, managing your resources and being in-tune with your survival instincts to make yourself hardier, much like how species evolved over time.
As for your clan in Ancestors: The Humankind Odyssey? Well, they're not just there as a background. Your clan of other proto-humans will eventually learn to use new tools, just like you, and your people can mate to produce new offspring, adding to your clan's lineage. Should you fall in the harsh wilderness, you'll play as a new member of your clan until, slowly but surely, you complete the evolutionary chain of 10 million years.
Check out Jordan's review for Ancestors: The Humankind Odyssey right here. You can expect a number of guides in the coming days as well.
Man of Medan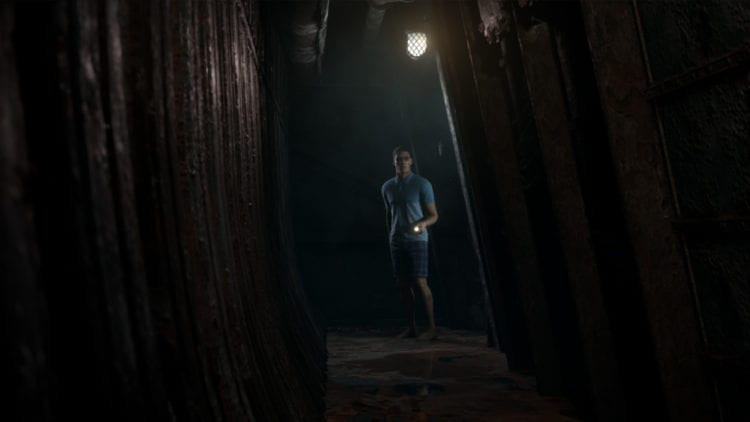 Man of Medan is the first game in The Dark Pictures Anthology series from Supermassive Games. The studio crafted Until Dawn a few years ago, and Man of Medan hopes to follow suit with all the horror goodness.
Five 20-somethings are out diving in the waters of the Pacific when trouble strikes. They end up in a derelict freighter in the middle of the ocean with no hope of rescue. It's there that they start seeing twisted and unimaginable horrors.
Man of Medan follows Until Dawn's lead when it comes to storytelling. You create your own story with the decisions you make. Dialogue choices, quick-time events (QTEs), and mini-games abound, each nudging you towards a path that eventually branches. Some of your choices will lead you to safety and prosperity. Others will lead to your doom. In Man of Medan, everyone can live once it's all over… and, of course, everyone can die.
You can expect our Man of Medan review this week along with several guides and walkthroughs.
More Content Drops this week
We did say it's the biggest week for Content Drops and PC game releases in August, so there are a lot more in store:
The Bard's Tale IV: Director's Cut (August 27) – The definitive version of The Bard's Tale IV: Barrow's Deep. The Director's Cut (seen in the trailer above) features a redesigned UI, more customization options, gamepad support, new items and enemies, and a brand new endgame chapter. Owners of the original game will also get the Director's Cut content as a free update. Get it via Steam.
Minoria (August 27) – An action-platformer game with hand-painted backgrounds and cel-shaded characters. It's considered as the spiritual successor to the Momodora series. Get it via Steam.
Crystar (August 27) – An anime-style roleplaying game where your character might end up crying… a lot. But, that's because you'd end up using your tears to empower your attacks and weapons. Get it via Steam.
MXGP 2019 (August 27) – Take on all comers in so you can claim your motocross championship. Get it via Steam.
Knights and Bikes (August 27) – An adventure game where you control two kids as they tackle challenges, all while riding their bikes. The game takes some inspiration from Goonies. Get it via Steam.
The Universim (August 28) – A "God game" where you guide your civilization as it explores a planet and then, eventually, the galaxy and the universe beyond. The Universim officially launches this week after some time in Steam's Early Access program.
The Lord of the Rings: Adventure Card Game (August 28) – A card game set in The Lord of the Rings universe. Like Hunt: Showdown and The Universim, it'll also release this week after being part of Steam's Early Access program.
Decay of Logos (August 30) – An action-RPG where you embark on a journey of revenge following your village's destruction. Get it via Steam.
Blair Witch (August 30) – Fear and horror hound you in the forest in this game based on the Blair Witch Project's themes. You're aided by your dog and your wits as you try to survive an accursed forest and an otherworldly force that twists your sanity. Get it via Steam.
Next week's Content Drops
That does it for this week's Content Drops. We've said goodbye to August in the biggest week of PC game releases for the month. Next week, we'll say hello to September with games such as NBA 2K20 and Children of Morta. We'll also see old classics returning for the new age such as Spyro Reignited Trilogy and Final Fantasy VIII Remastered. We'll see you then.
---
All release dates listed are for North America.