This week's Content Drop and PC game releases feature the return of one of the biggest strategy titles of all time. Warcraft III: Reforged takes us back to Azeroth promising remastered glory. Journey to the Savage Planet, Elderborn, Might & Magic: Chess Royale, and The Coma 2: Vicious Sisters round out the PC games for the last week of January 2020.
Note: For all other PC games releasing in this month, check out our monthly listing here. For everything else releasing throughout 2020, as well as 2021 and beyond, check out the full calendar of PC game release dates.
Warcraft III: Reforged
Release Date: January 28
Developer: Blizzard
Publisher: Blizzard
Store: Battle.net
Very few games can say that they defined a generation, much less influenced ones that came later. And what if this game's spinoffs also kickstarted genres that became massively popular? Warcraft III is one of those games.
Released in 2002, Warcraft III: Reign of Chaos became a huge hit for Blizzard. This was followed by The Frozen Throne expansion a year later which amazed real-time strategy (RTS) fans. Both campaigns are now part of Warcraft III: Reforged, and so you'll be able to play as your favorite heroes such as Thrall and Tyrande. Of course, you'll once again bear witness to the rise and fall of Arthas Menethil.
Warcraft III: Reforged will feature graphics and visuals that have been "rebuilt from the ground up." Even if it's considered a remaster, it's not just a shinier coat of paint. Four hours of cutscenes to better understand the story, as well as 62 single-player missions, are also part of the release. Even better, Warcraft III: Reforged has its World Editor. You can take on thousands of other players in traditional RTS battles, tower defense, survival/horde matches, MOBAs, and other custom modes. Will Warcraft III: Reforged manage to reach the heights set by its original release? We'll find out soon enough.
Journey to the Savage Planet
Release Date: January 28
Developer: Typhoon Studios
Publisher: 505 Games
Store: Epic Games
Kick and slap around enemies, jump, grapple, and skate around mountains, and uncover an ancient alien secret. You can do all of these in Journey to the Savage Planet.
In Journey to the Savage Planet, you're an explorer stuck in a strange world. I've recently reviewed the game and its platforming and exploration mechanics truly blew me away. Its level design also needs to be commended since it does leave you awestruck.
Of course, there are obvious downsides. These include lackluster combat and the lack of a map, so it's easy to bypass and miss out on secrets. You probably don't have a reason to come back once you're done with the story. It shouldn't take you more than six hours to finish the game unless you truly want to find all the collectibles.
Note: For more information, you can check out our Journey to the Savage Planet guides and features hub.
Other Content Drops this week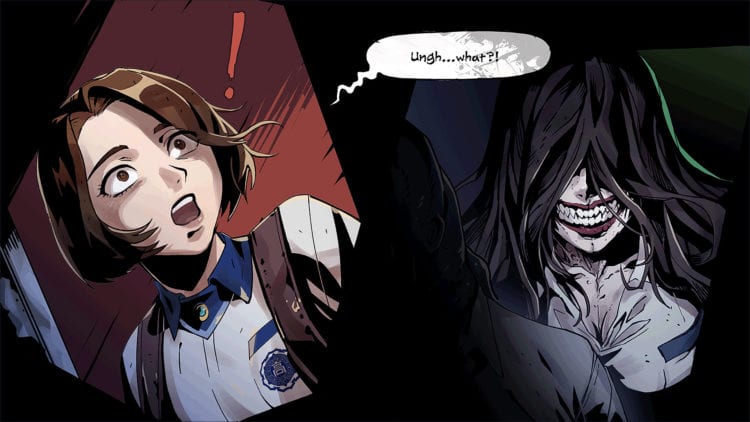 The Coma 2: Vicious Sisters (Devespresso Games): January 28 – Made by the team behind Vambrace: Cold Soul, The Coma 2: Vicious Sisters places you in the role of a Korean high school student investigating otherworldly phenomena while on the run from a killer. You can find it on Steam.
Might & Magic: Chess Royale (Ubisoft): January 30 – It's the flash and fantasy of Might & Magic combined with auto chess gameplay. You can find it on Uplay.
Elderborn (Hyperstrange): January 30 – A first-person action game that aims to provide the thrills (owing to metal music) and challenges (Souls-like melee combat). It's currently part of Steam's early access program but it'll officially launch this week.
Next week's Content Drops
In next week's Content Drop, we'll say hello the February. We'll see PC game releases such as Zombie Army 4, Kunai, and The Dark Crystal: Age of Resistance Tactics. We'll see you then.
---
Note: All release dates are for North America.