This week's Content Drop we're counting down the final days of July and we're saying hello to August. We'll see a number of PC game releases such as Madden NFL 20, Oxygen Not Included, and The Blackout Club. New expansions will also be on hand such as Mutant Year Zero: Seed of Evil, Warhammer 40K: Inquisitor – Prophecy, Anno 1800's Sunken Treasure DLC, as well as a few more new titles to boot.
For the other games that'll be coming out this July 2019, check out the monthly listing here. As for the rest of the games launching this year and beyond, you can view our updated release dates list.
Oxygen Not Included
Release Date: July 30
Developer: Klei Entertainment
Publisher: Klei Entertainment
Store: Steam
Klei Entertainment has given us a number of indie gems in the past such as Mark of the Ninja: Remastered, Invisible, Inc. and the highly-acclaimed Don't Starve. This week, they're back at it again with Oxygen Not Included.
Featuring cutesy cartoon-style art, Oxygen Not Included will challenge players by way of base-building and survival mechanics. With your crew of characters, you'll need to manage the various resources such as food, water, temperature, and, obviously, oxygen. All of these are done while exploring the labyrinthian depths of an alien locale. You'll be powering up interconnected rooms while ensuring that all utility systems are a go. You can also keep your Oxygen Not Included colonists happy, or stressed out, with various leisure activities as you try your best to survive.
Oxygen Not Included has been on Steam's early access program for quite some time now, and user reception has been very positive all throughout. It's time to see how it'll fare once it officially launches this week.
The Blackout Club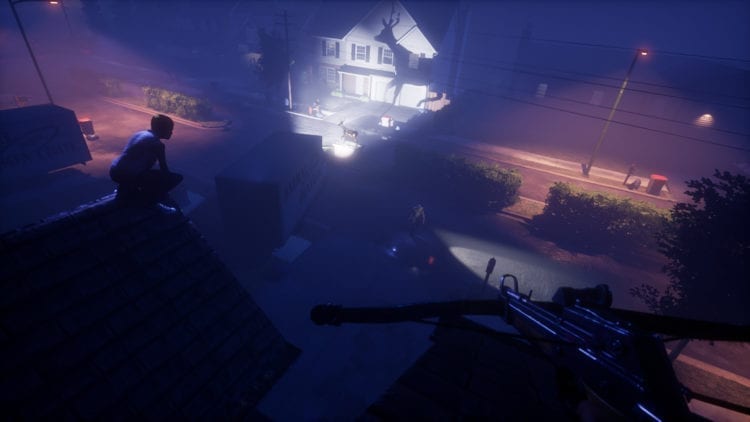 Release Date: July 30
Developer: Question
Publisher: Question
Store: Steam
Another Content Drop that arrives on the same day is Question's The Blackout Club. Our own Cam Woolsey called it a "stealth-em-up" in our preview since you can team up for a four-player romp through town.
The Blackout Club's premise is simple. Your town is under a sinister influence that's taking over all the adults at nighttime. As a group of teens, you'll need to figure out a way to solve the mystery. While going through procedurally-generated levels, you'll encounter sleepwalking adults that have been possessed. You can stun them or outrun them but, more often than not, you'll want to hide given that it's a stealth game.
There's also a powerful being in The Blackout Club known as The Shape. This malevolent entity cannot be taken down and, if you can't outrun it or if it catches up to you, it has the ability to possess your character. You can free your teammates from this spell but, if everyone gets captured, then you're done for.
The Blackout Club is a game of cat and mouse. Like Klei's Oxygen Not Included, it'll also be leaving Steam's early access this week. You can expect our review as well which will answer the question: Is Question's hide-and-seek game worth the wait, or should you just count to ten and let it pass?
Madden NFL 20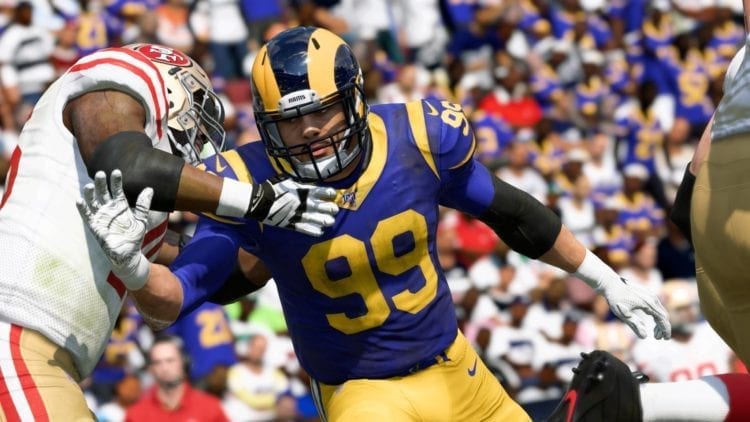 Release Date: August 2
Developer: EA
Publisher: EA
Store: Origin
The American football franchise is back for another year. Madden NFL 20 returns featuring Ultimate Challenges and Superstar X-Factor Players (where certain athletes will have unique abilities that can make them dominate the field). Madden NFL 20 will also let you start your collegiate career in the College Football Playoff. You'll have a chance to impress, make your way to the Pro Bowl, and, finally to the upper echelon of the NFL as a famous superstar athlete.
Madden NFL 20 has been available under EA's Origin Access Premier program since July 24. However, its official release will be just a few days away on August 2.
Other Games This Week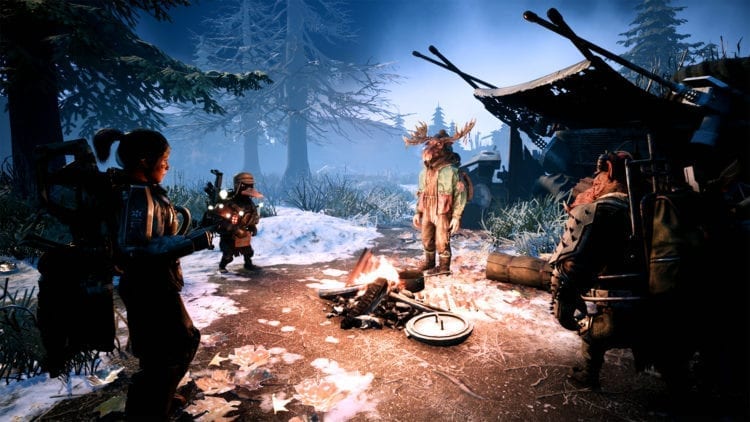 Mutant Year Zero: Seed of Evil (July 30) – The expansion takes place after the ending of Mutant Year Zero: Road to Eden. There are new missions, locations, and you'll also meet a new party member — Big Khan, a humanoid moose. It's time to find out what truly happened to Mutant Year Zero's post-apocalyptic world. You can find it on Steam.
Warhammer 40K: Inquisitor – Prophecy (July 30) – This standalone expansion to Warhammer 40K: Inquisitor – Martyr will introduce a new class, the Tech-Adept Inquisitor. You'll also be able to face off against the Eldar and even the Tyranids that are "om nom nom-ing" the Caligari Sector. With the recent version 2.0 revamp, you'll also have the new level cap, loot and leveling systems, co-op campaign mode, and faster gameplay. Oh, and best of all, since it's a standalone expansion, you don't need Inquisitor – Martyr to purge the heretics and Xenos scum. You can find it on Steam.
Anno 1800: Sunken Treasures (July 30) – Anno 1800's Sunken Treasures DLC  will add a brand new region with the largest landmass in the game. You'll also be able to control a naval vessel allowing you to search for salvaged treasure while undertaking a quest for the queen. The DLC is part of Anno 1800's season pass which you can find on Uplay.
Morphies Law: Remorphed (July 30) – Morphies Law: Remorphed is a third-person multiplayer shooter which features robots duking it out. You can find it on Steam.
Lightstep Chronicles (August 1) – A text-based sci-fi adventure where you need to save a captain and his doomed crew awaits you in Lightstep Chronicles. You can find it on Steam.
The Church in the Darkness (August 2) – Set in the 1970s, The Church in the Darkness will have players infiltrate a religious cult. You'll be out searching for your nephew in the isolated confines of Freedom Town, a settlement established by a group of fanatics deep in South American jungles. You can find it on Steam.
Next Week
Although this week is already packed with numerous PC game releases and content drops, next week won't shy away. Next week's Content Drop will feature games like Age of Wonders: Planetfall, Gibbous – A Cthulhu Adventure, Subdivision Infinity DX. Also, yes, finally, Metal Wolf Chaos XD finally arrives! We'll see you then.
---
All release dates listed are for North America.