Crackdown 3 is now available to all the masses, bringing the series back from a nearly 9-year hiatus. Fans of these games should be happy, as they have undoubtedly been dreaming of teaming up in co-op to blow shit up and gather upgrade orbs together. Unfortunately, it appears the co-op isn't as perfect as some would hope. Not due to lack of entertainment, mind, but because it's supposedly locked at 30 frames-per-second, even on PC.
The news started breaking across Reddit last night. Players are reporting that the online campaign co-op seems locked at 30 frames. Playing the game solo, however, doesn't restrict framerate whatsoever. Reddit user Datlinus speculated that it may be dropping frames for those matching up with others via cross-play. But apparently it's happening to players who are all on PCs. There are multiple threads reporting the problem. One of them even mentions some peculiar mouse aiming slowdown.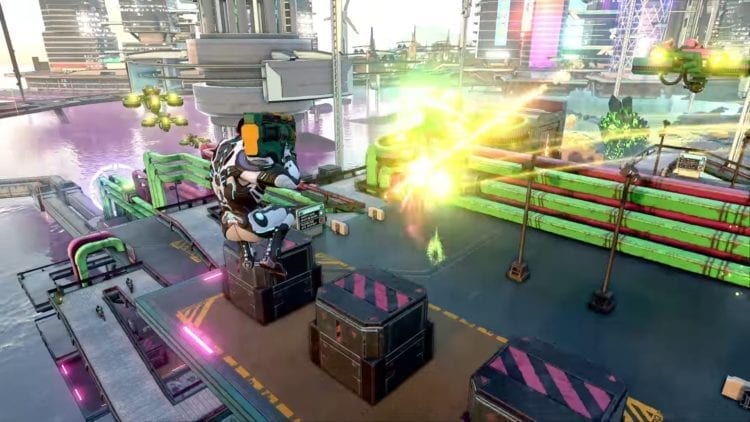 Slowdown 3
It's an odd situation, make no mistake. After all, it's not like the frame rate drop would be necessary for a game like Crackdown 3. The PC requirements to run the game were surprisingly forgiving. Crackdown 3 is not a heavy hitter as far as graphics go. So, why is there a frame cap?
Last week, PCGamer spoke with a Microsoft representative, who said the game would have unlocked framerate on PC. The developer based the model on Gears of War 4, Xbox Studios engineer Brian Stone said. Crackdown 3 would support an unlocked framerate, and it was going to be across the board — which includes the multiplayer. Stone even said that playing cross-play between a PC and Xbox One wouldn't hamper the game.
"That takes a lot of careful diligence on our side to make sure that it doesn't break the multiplayer experience when we're playing with devices with different capabilities," Stone said.
If what we hear from Crackdown 3 players is true, then something clearly went wrong somewhere. It's possible it could be a glitch or fluke. But a problem like this so early on could be a dealbreaker for a lot of early buyers.