As fans of mascot platformers are likely aware of, the recently released Crash Bandicoot 4: It's About Time offers a new adventure on PC with the kooky protagonist and his support cast. While there are many in the community that have welcomed the new game, it is not without some caveats. After making its debut on Battle.net, the excitement was met with some disappointment. It seems that the single-player experience of Crash Bandicoot 4 requires a form of DRM that mandates a connection to the internet.
If you think that it makes no sense whatsoever, you are definitely not alone. Why would a single-player game require an online connection just to be playable? While some may argue that it helps publishers protect their products, it is always at the expense of the paying customers. In this case, the DRM protection has been made a fool once again. It has lasted for the entirety of just one day.
Following the game's launch on Friday, March 26, a hacker called Empress cracked the DRM for Crash Bandicoot 4 by Saturday. The crack allows players to bypass the online check-in and enjoy the game offline.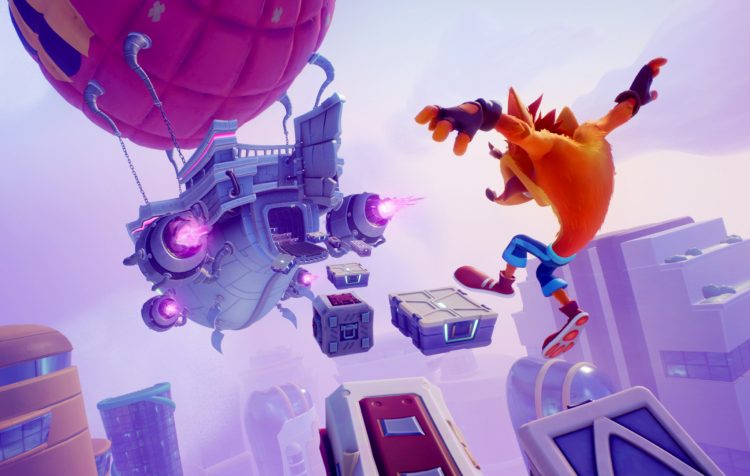 A slippery slope
Without the crack, players have no choice but to be online to play the game. If you try to load up Crash Bandicoot 4 without a connection, Battle.net will give you the error code BLZ51900002. According to the official wording, the error pertains to the failure to connect to a login server.
Crash Bandicoot 4 is not the first game to do this. There have been numerous examples of games utilizing Denuvo DRM, with similar results of cracks and publishers backing down after player outcry. In this case, Empress noted that the DRM for Crash Bandicoot 4 was just Battle.net + Online.
The eternal debate of copy protection versus consumer freedom will carry on no matter what. However, it is clear that such unwarranted copy protection will forever be a thorn in players' sides.