Mascot platformers used to be huge. Such games usually accompanied console releases, and their accessible yet hard-to-master nature appealed to plenty of gamers. However, aside from a certain Italian plumber, not many have survived to the modern era. Activision, though, has struck gold recently with remasters for both Crash Bandicoot and Spyro the Dragon, and it's now hoping for the same success with Crash Bandicoot 4: It's About Time. A reveal trailer gave us a look at the new Crash, but it only confirmed console releases. Fans on the PC will need to wait and hope.
Track record
In a statement to PCGamesN, Activision noted that the company is "still evaluating platforms for a future date," and it asked fans to "stay tuned for more information."
As such, the October launch of Crash Bandicoot 4 gives us about four months of anxious waiting. Considering that the original games never made it to the PC, it wouldn't be odd for this new sequel to do the same. That said, the N.Sane Trilogy remasters did make the jump, so It's About Time could do the same. We could also be looking at another one-year gap between console and PC release. We have no way of knowing which path Activision will take for now.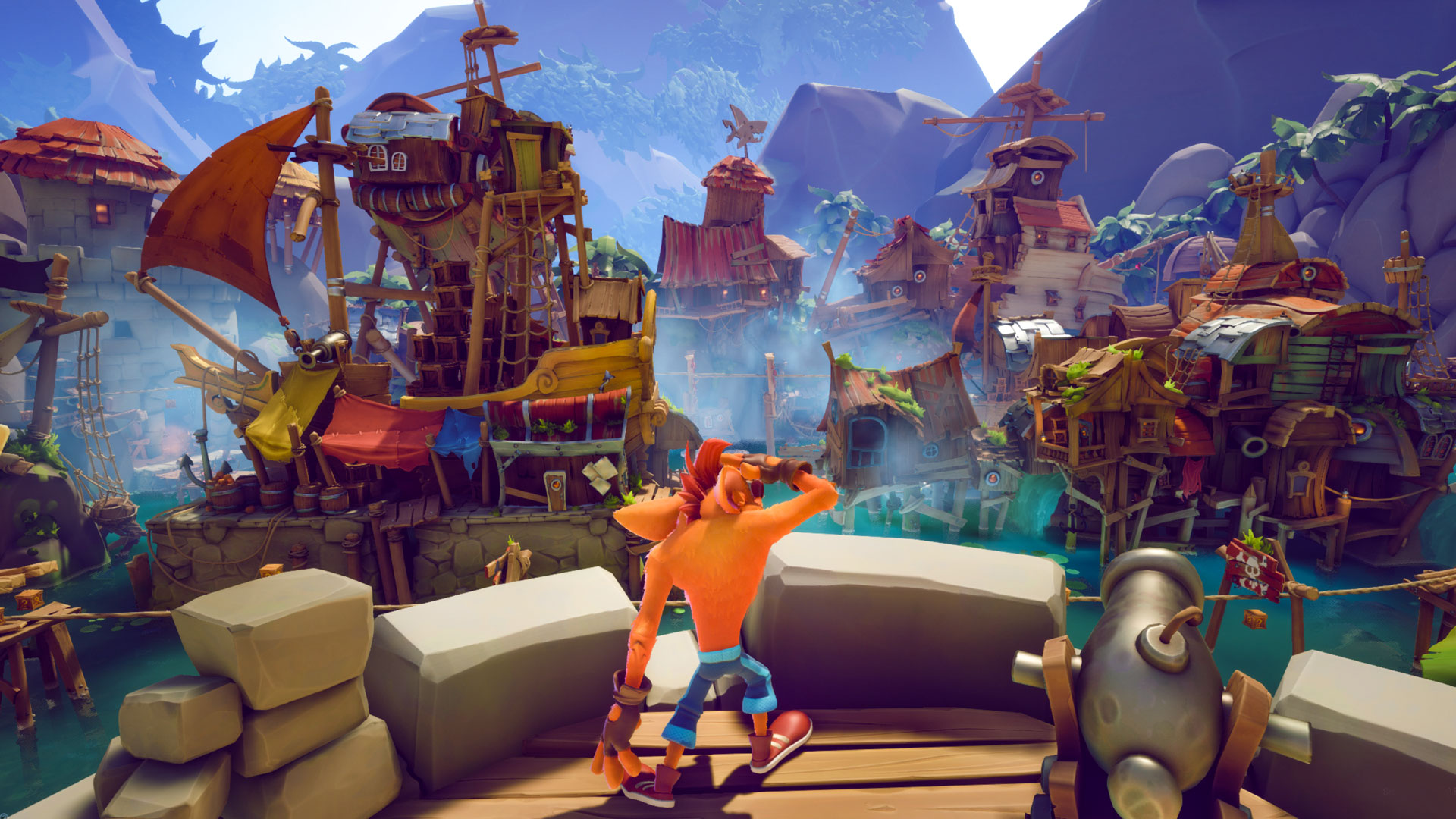 Crash Bandicoot 4: It's About Time marks the first real sequel to the series since 2010. The first three games were made by Naughty Dog, which has since moved on to more hard-hitting material. Vicarious Visions handled the remasters, while Toys For Bob has crafted this new sequel.
Starring the mischievous marsupial, the fourth entry will see Crash and Coco on a new quest. In order to bring the world back into order, they must collect the Quantum Masks. These four powerful guardians of space and time will grant our heroes new powers to alter reality. As seen in the trailer, this can include both time manipulation and defying the laws of gravity.
Crash Bandicoot 4: It's About Time will launch this October 2. Keep your fingers crossed for a PC release, friends.