Fans of the dark action role playing game Grim Dawn have enjoyed a lot of content over the past year. Crate Entertainment, the developer behind the game, remained hard at work to put out multiple patches and updates for the players with little else to do but stay inside. In its latest blog update, titled Grim Misadventures, Crate Entertainment broke down some more updates and changes coming to the game. At the end of the post though, the company revealed its next project. We're looking at a city builder sim titled Farthest Frontier.
This entry also marks the last blog post for Grim Misadventures, but Crate assures players that development for the game is not ending entirely. Although most of the development team will move over to work on Farthest Frontier, there will still be periodical updates to Grim Dawn as needed. However, the company is clearly excited to shift the spotlight to its next project. That brings us to what exactly Farthest Frontier is.
The game will task players with building a settlement on the edge of civilization. You must tame the untamed wilderness around you and begin a life for your people there. You will gather materials, hunt, and fish to begin your town's prosperity. Soon enough you will be trading with other villages, as well as protecting yourself from danger. That danger can come from the elements, as well as other villages if need be.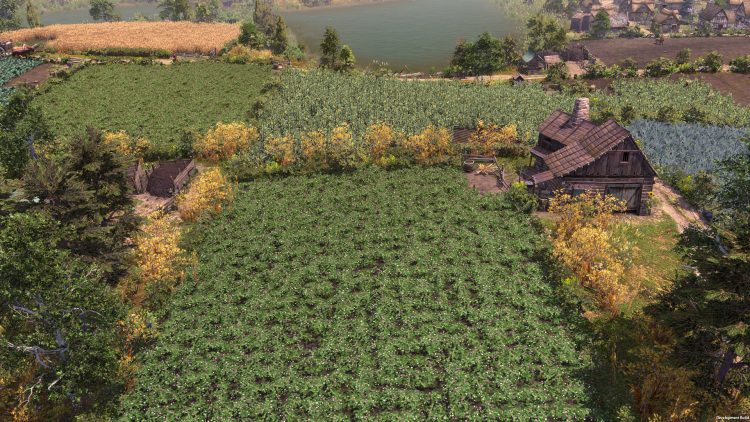 The fields are alive
You will ward off invaders, build new structures, and fight off disease. Sounds like such an old time problem, right? Sigh. The Steam page for the game boasts an extremely in-depth farming system that will have players doing everything from maintaining soil fertility to protecting against the heat and cold. There will also be the tasks of dealing with the aforementioned diseases.
The game is available now in Early Access, but you can also put it on your wishlist if you'd rather wait for the full release. Farthest Frontier is currently set to release sometime in 2021, though a specific release window was not given.