Good puzzle games can be hard to find, but philosophical ones that test not just your mental mettle but also your convictions are few and far between. 2014's The Talos Principle is a great example of that. The critical acclaim that followed its release definitely speaks to its impact. Developers Croteam definitely took notice, and announced a sequel in 2016. That would have come as a surprise to fans, considering the ending of the first. However, that mystery would be solved with The Talos Principle 2, which the developers maintain will be coming.
Speaking to PC Gamer, co-writer Jonas Kyratzes reiterated the studio's commitment to making The Talos Principle 2 happen.
"We've had a number of meetings over the last year or so with myself, Verena [Kyratzes] who's joining the writing team—Verena and I have kind of morphed into being the Croteam writing team, I think—and of course Tom Jubert is also coming back," he explained. "We have planned out the plot of the game, so we know what it's about. There's been a very small amount of pre-production, we have some knowledge, some images, some plans, some whatevers."
Figuring out the details
That is positive news, and fans will likely get a better idea of what to expect from The Talos Principle 2 in the near future. The team is also hard at work preparing for the imminent launch of Serious Sam 4. Once that is out of the way, their focus can go back to the puzzle sequel. The two games are definitely different in many ways. Kyratzes added that it would be an easier technical feat making The Talos Principle 2 than the maniac shooter.
"The moving parts are fewer. It's very challenging in other ways, but the technical aspect of it, of course, when you don't have thousands of enemies running around all the time and have to deal with guns and god knows what, it's all a bit easier," he stated.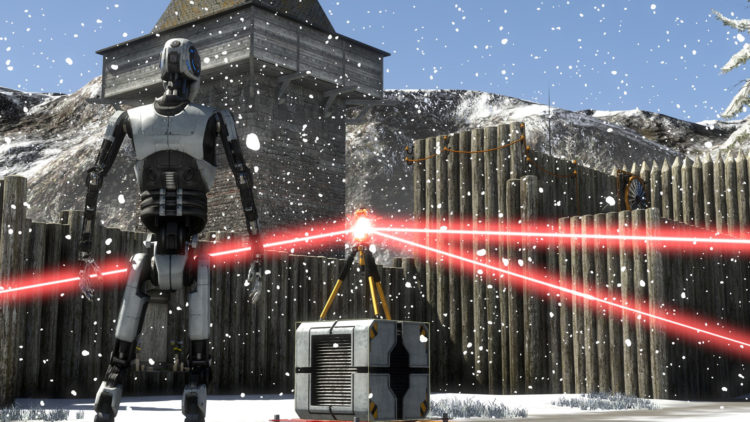 Currently, there is no date set for The Talos Principle 2.