We reported last month that Counter-Strike: Global Offensive (CS:GO) is getting new characters, and now the new operation is finally here. It's called Operation Shattered Web, and it features a bucketload of new content for fans of the seminal FPS.
Characters… in Counter-Strike?
Shattered Web is bringing a lot of unlockable content to the table. The most anticipated is the equippable skins that are making their way into the game. Skins and character customization have long been a thing among gamers, and this move probably isn't entirely dictated by Fortnite's success. Valve is probably getting some inspiration from shooters across the board. And besides, Counter-Strike has a rich history of community-made skins. Back in Counter-Strike 1.6, everyone just downloaded their own favorite skins.
The agents each have different tiers (such as exceptional, distinguished, superior, and master) and have custom models to distinguish you from the crowd. To clarify, agents don't give you special abilities or powers. They just look cool.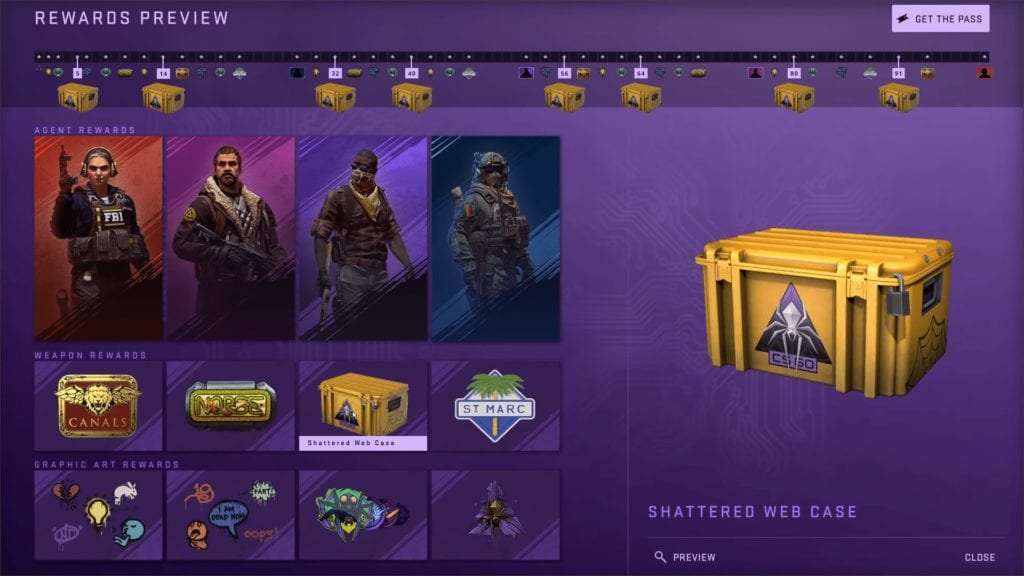 Similar to other major competitive titles, Shattered Web will also introduce an end-of-match accolades screen that shows the best players of the game. It will feature stats like most assists, most kills, dinks, and chickens massacred.
New skins and rewards
In true Counter-Strike fashion, Shattered Web is also bringing a lot of new weapon skins to the table. Some new skins include the Norse Collection (which offers such skins as the Frost Borre and the Flame Jormungandr), the St. Marc Collection, and the Canals Collection. Each collection offers 18 new skins.
Also, there are four new knives. I never really understood the obsession with knife skins since you rarely see them beyond the first 10 seconds of a map. But to each their own. If knives don't cut it for you, Shattered Web also has new stickers.
Grab CS:GO on Steam for free and get in on the action.