It seems that Cuphead just cannot catch a break when it comes to its planned DLC. The hard-as-nails shooter first announced Cuphead: The Delicious Last Course DLC back in June 2018. The target was to get it out sometime in 2019, yet, that did not happen. Much to the dismay of fans, a delay into 2020 was announced. Of course, you would definitely want the DLC to be as good or even better than what the already stellar game offers, and the delay made sense if the quality was not up to snuff. Sadly, with 2020 almost over, Cuphead: The Delicious Last Course DLC has been delayed yet again due to the COVID-19 pandemic.
Studio MDHR revealed that the ongoing pandemic has made it hard for the team to put together their work in a satisfactory fashion. With a need for the DLC to meet standards, this meant they had to pay more attention to the animation, design, and music of Cuphead: The Delicious Last Course. 
Rather than try to power its way through during these unprecedented times, the studio made the decision to push back the DLC.
In the wake of the ongoing global pandemic affecting so many, we have made the difficult decision to push back the release of The Delicious Last Course. For our wonderful Cuphead community, we've prepared a letter from Studio MDHR founders Chad & Jared Moldenhauer to share more. pic.twitter.com/XiU57Wcn1y

— Studio MDHR (@StudioMDHR) November 25, 2020
Challenging times
With fan expectations on the developer's minds, this is once more understandable. The quality of Cuphead is definitely a high bar to hit, and that was only possible during normal times. With COVID-19, things have definitely become messier.
The delays of Cuphead: The Delicious Last Course DLC are not exactly something new for fans of Cuphead. The original game itself was a victim of a delay. Studio MDHR planned for a 2016 launch before a delay pushed it to September 2017. The rest is history. Cuphead launched to great acclaim, with the 2D shooter bringing a new dimension in both looks and music.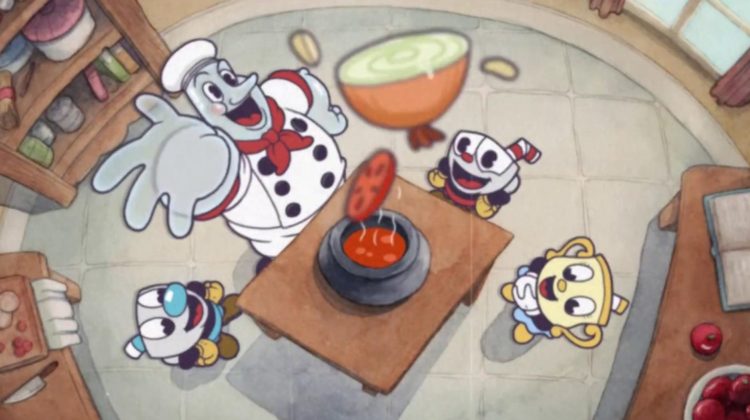 Cuphead: The Delicious Last Course does not have a new date just yet. The only thing we can do is wait till 2021 and hope for the best. There is also The Cuphead Show on Netflix to look forward to. If you are a Cuphead fan, 2021 seems like a good year for you.