Earlier this month, CD Projekt Red started a new series of short Twitter videos on Cyberpunk 2077. These videos feature Polish designers such as Miles Tost and Paweł Sasko. They are usually about a minute long, basically a quick description of a game system or feature. The first one, as we reported, described how the character progression system shows in the animation of the player character, as the player becomes more proficient. The second video update described the in-game vehicles such as cars and motorcycles. Now, quest director Mateusz Tomaszkiewicz talks about the player character's life path and choices and how they impact the quests.
How will your character's life path and choices made throughout the game affect quests? Listen to #Cyberpunk2077 Quest Director @MTomaszkiewicz shedding some light on that! pic.twitter.com/mbNMVA33p1

— Cyberpunk 2077 (@CyberpunkGame) July 15, 2019
He reminds us that there is a great variety of skills that players can modify as they develop their characters. We can also use those skills to discover different paths and routes through the game levels. That way, we might discover different options and even quests. As we saw in last year's gameplay trailer, there is also the life paths feature, which is basically character origins. We can choose three options of backstory, such as a childhood hero, a key life event, and the reason to go to Night City. For example, one of those key life events is "Ran away from home." So if you're a street kid, you might have an easier time talking to different gangs. However, if your childhood hero is a "corporate god," you might also have an edge over people who work in corporations. The idea is that choices should have consequences.
Cyberpunk 2077 aims to reward the player with reactivity
This ties into what we've already discussed in another article on the ideal of open-ended gameplay that Cyberpunk 2077 is pursuing. Every single choice from the very beginning of the character creation process will have consequences throughout the game. You will be able to complete quests in many different ways depending on your stats, skills, and traits. This is what makes the RPG genre one of the richest genres in gaming, with player agency at the forefront. Granted, it's also very difficult to implement, as the possibilities abound, and consequently, so does the potential for bugs. Still, it's promising that the game aims to reward the player with reactivity. It's about more than recognizing the player's choices; it's also about showing the consequences of those choices in-game rather than in an ending screen or scene.
In other news, there's also a new Amazon listing for a book, The World of Cyberpunk 2077, which will release shortly after the release of Cyberpunk 2077 on April 16, 2020. You can already pre-order the book for the price of $39.99. This compendium book should have the same standard of quality and detail as The World of the Witcher, which released on the same day as The Witcher 3: Wild Hunt. The book should be a nice companion for those who are interested in learning more about how Cyberpunk 2077 branches out of the world of Cyberpunk 2020.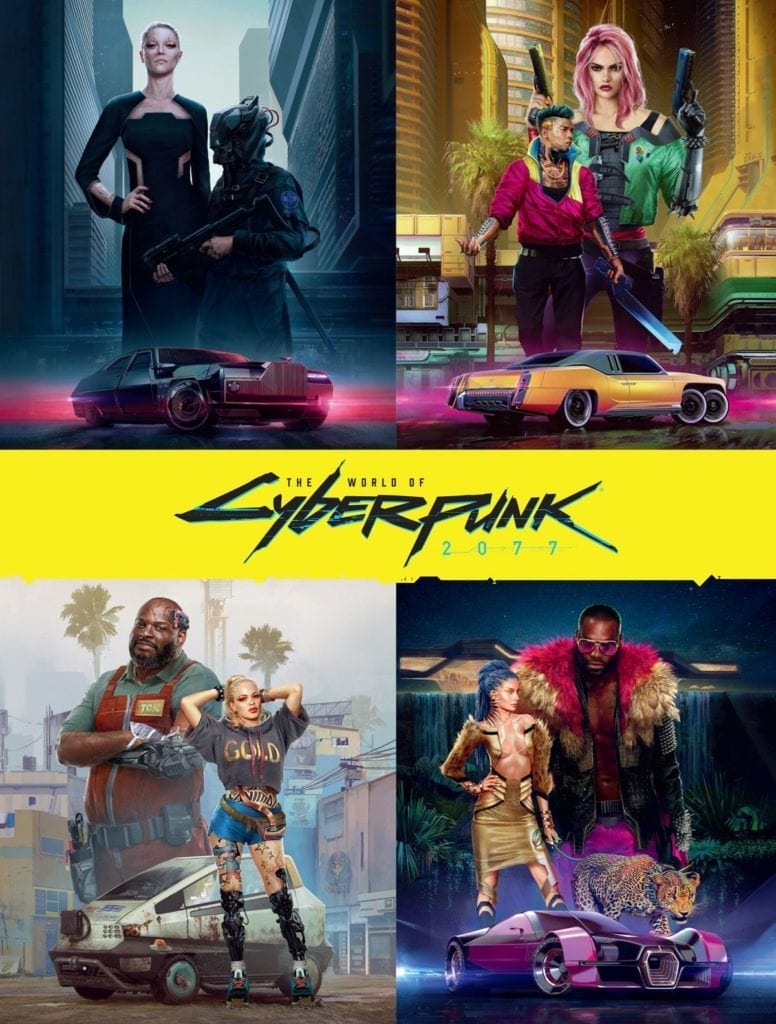 What do you think of the life paths in Cyberpunk 2077? Do you think they will enhance character development or just give the player the illusion of choice? Leave your comments below and tell us what you think!