Ask Panam for help: "The Star" and "Temperance" endings
For this Cyberpunk 2077 finale to become available, you'll need to finish Panam Palmer's sidequests: "Riders on the Storm," "With a Little Help from my Friends," and "Queen of the Highway." Having her as your romantic partner isn't necessary. Then, on the rooftop, choose to "call Panam."
This Cyberpunk 2077 finale has "We Gotta Live Together." This is fairly straightforward since all you need to do is talk to a few folks.
You'll also become a member of the Aldecaldos, Panam's Nomad clan. Speak with Panam at the end to move on to the next part.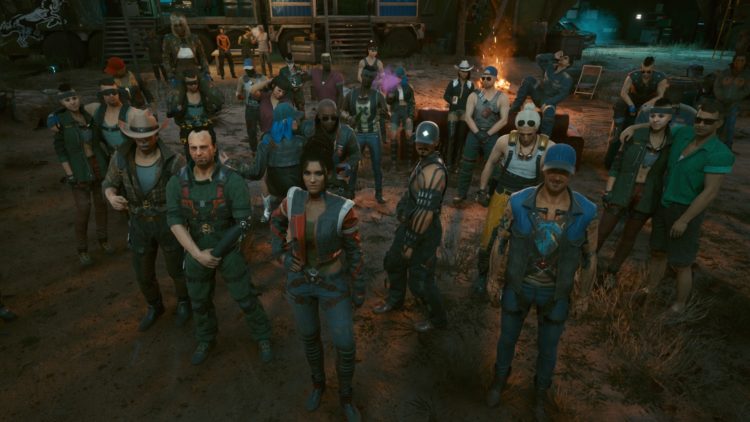 In "Forward to Death," your fellow Aldecaldos Nomads will help you breach Arasaka's security.
You'll use the Basilisk hovertank to lay waste to enemy forces in the border of Night City and the Badlands.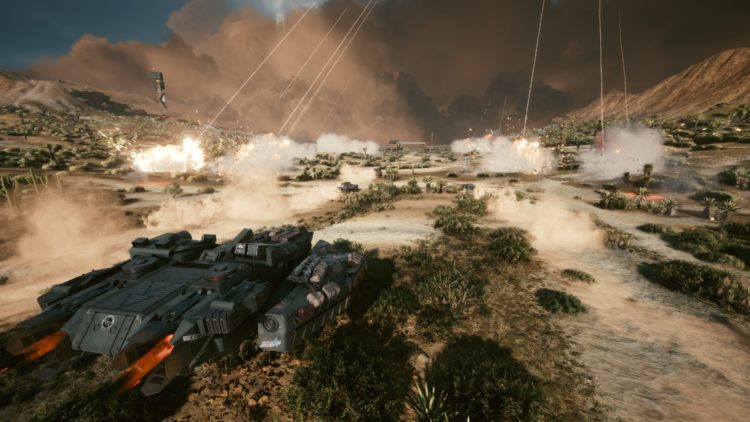 After a while, you'll have to go on foot to eliminate the remaining hostiles before the Basilisk can be piloted again.
Eventually, V, Panam, and Saul will find their way inside Arasaka's HQ in "Belly of the Beast."
You'll be battling more Arasaka goons and even some mechs.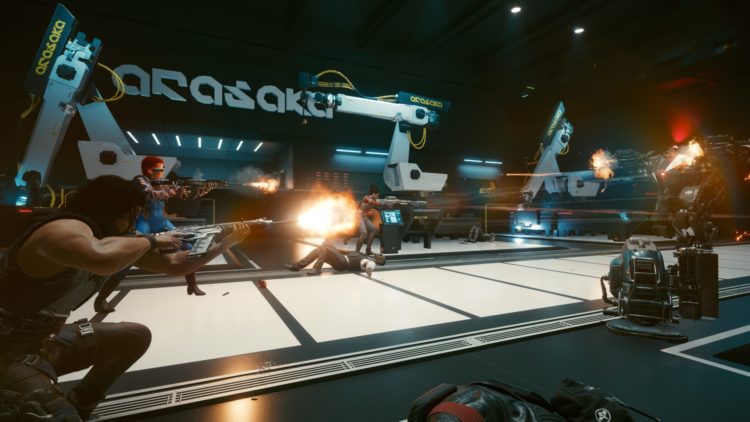 Adam Smasher arrives to duke it out with the trio. Unfortunately, let's just say Saul got ahead of himself.
It's up to you and Panam to finish off the formidable merc.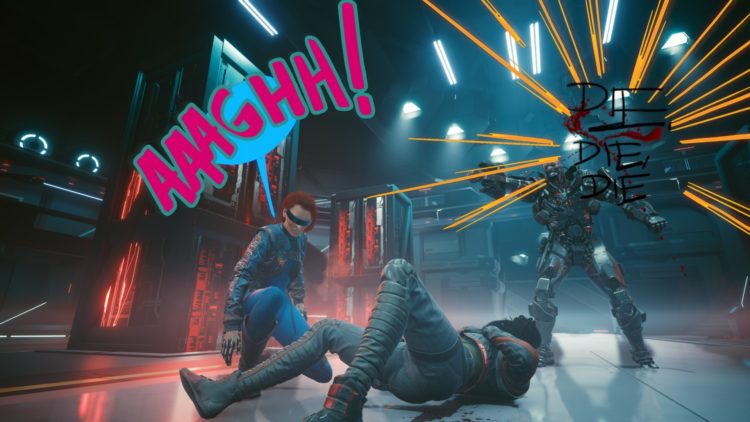 Important: When you open the Mikoshi chamber (seen below), make sure to save your game. The next part has a major decision to make, and you can load from this point to experience the other branching path.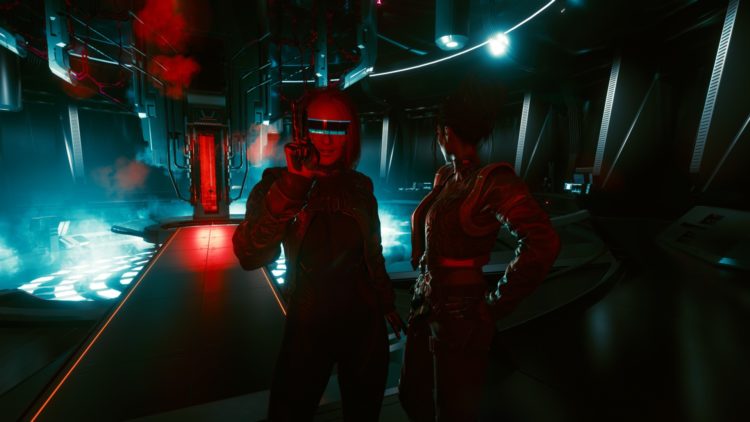 Major decision
After talking with Johnny and Alt in cyberspace, you're presented with a couple of major decisions:
"Wanna live out whatever life I got left."
"Body's Johnny's. I'll go."
Note: Even if you've made a decision, you can still change your mind by doing the opposite of what you intended (i.e., going to the light or interacting with the well).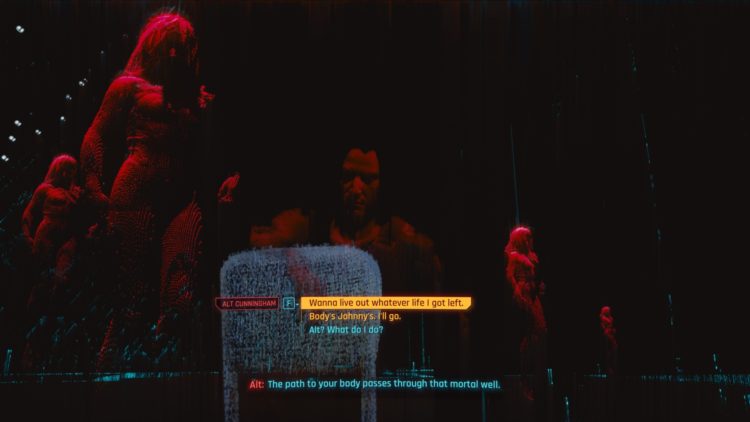 Live out the life you have left/"The Star"
V will return to her body knowing she only has months to live. Still, she's determined to make the most out of it.
Panam will drive you to the outskirts of the city since the Nomads are about to leave. You'll be joining them on their journey to a new frontier.
Furthermore, it's possible for the character you romanced (in my case, it was Judy) to join V once everyone leaves Night City.
Anyway, follow the waypoints until you exit Night City's borders. Personally, I think this is the best ending in Cyberpunk 2077 due to how it all comes together.
V might pass away in a few months, but she's able to finish the fight. Plus, she's got her partner and a new family of sorts.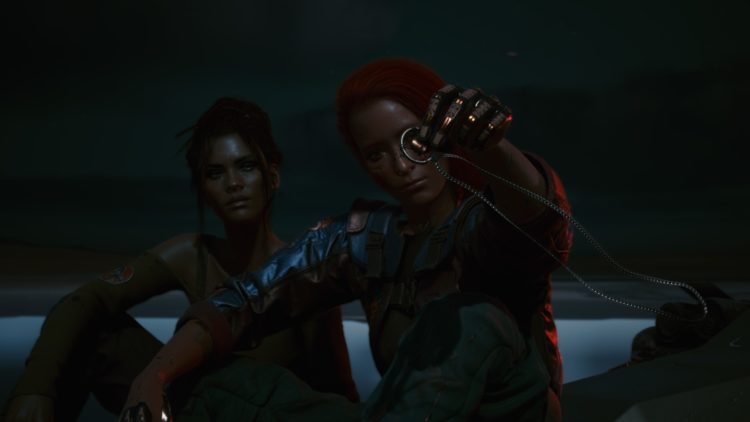 Give your body to Johnny/"Temperance"
Johnny wakes up in an apartment still in V's body. Pick up your stuff and talk to a kid named Steve. He'll drive you around to grab a guitar and all that.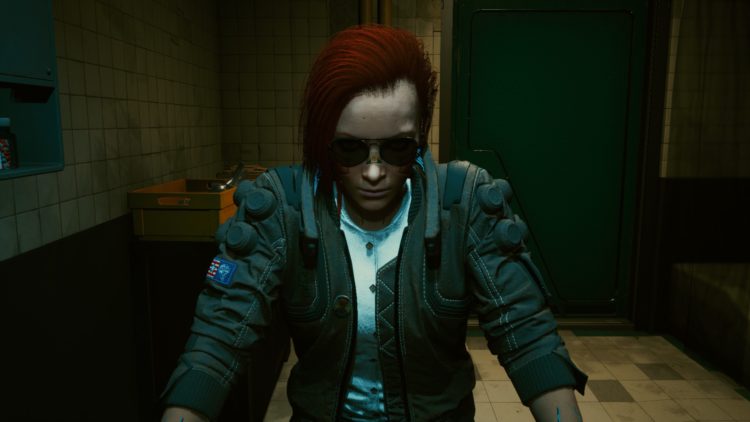 Later, Johnny will place the bullet necklace that was V's memento. He says his final goodbyes to her and to Night City, leaving for good.
Oh, for this Cyberpunk 2077 ending, V's friends think she's still alive. Sadly, they just assumed she's too busy to talk to them. Even Judy (the character my female V romanced) doesn't know what went wrong in their relationship.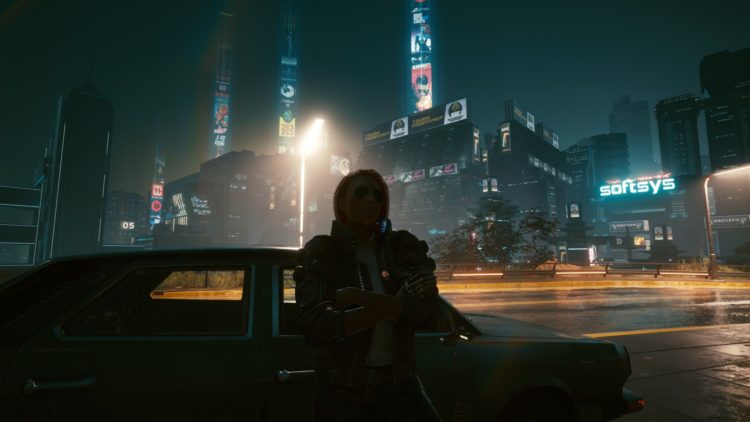 All right, let's talk about Cyberpunk 2077's ending where you ask Rogue for help.