Ask Rogue for help: "The Sun" and "Temperance" endings
For this Cyberpunk 2077 finale to become available, you must finish Rogue Amendiares' sidequests: "Chippin' In" and "Blistering Love." Then, on the rooftop, say that "Johnny and Rogue will go," and take the pills.
V will let Johnny take full control of her.
The rockstar shows up instantly in the Afterlife bar to meet with Rogue in "For Whom the Bell Tolls."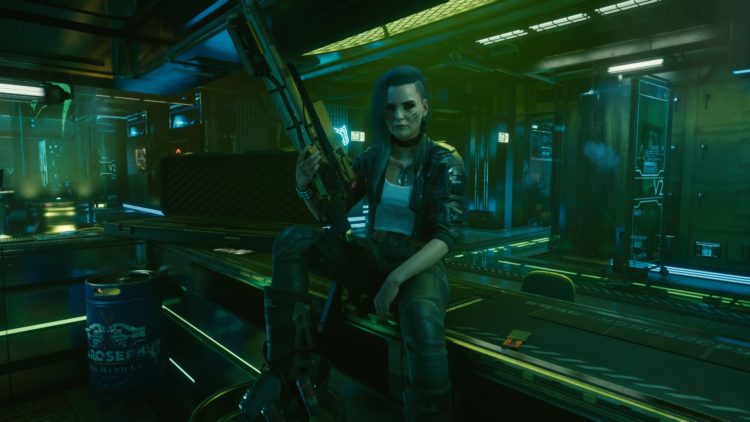 After some conversations, go ahead and pick up the gear and head to her AV.
You'll also be assisted by one of Rogue's cohorts, a merc by the name of Weyland.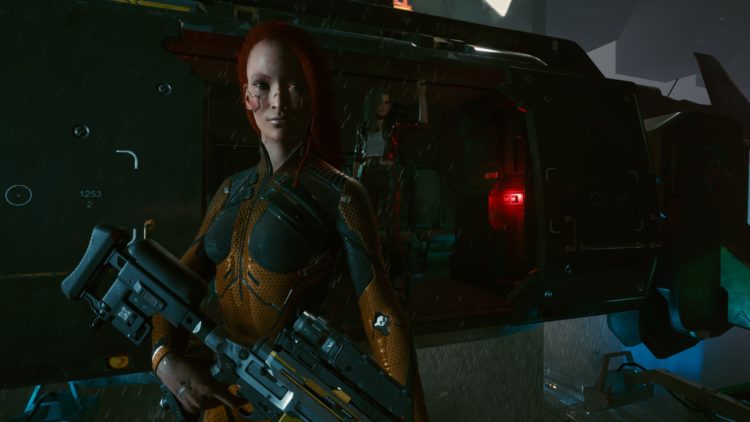 The next mission, "Knockin' on Heaven's Door," is also an attack on Arasaka's HQ. The difference is that you'll be dropping in from above (though you'd still end up in the "jungle" floor).
As usual, you'll be taking out Arasaka's goons, drones, and mechs.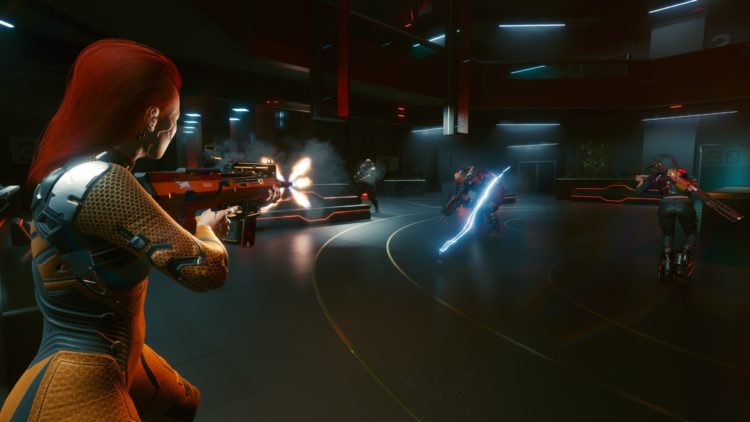 Unfortunately, just as the trio are about to reach the Mikoshi chamber, Adam Smasher arrives. Johnny (in full control of V's body) watches as the love of his life dies.
I guess this is Cyberpunk 2077's "Aeris and Sephiroth" moment, eh?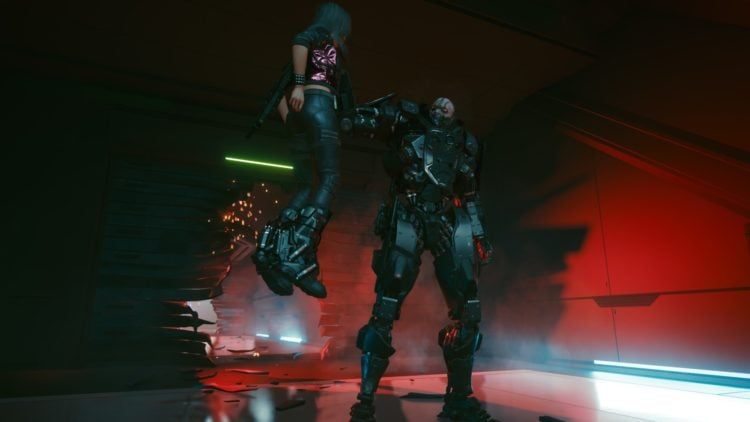 Unload on Smasher and beat him to a pulp. When his HP reaches zero, you have the option to pick up Rogue's gun, Pride.
You can then decide Smasher's fate. I think you know what he deserves.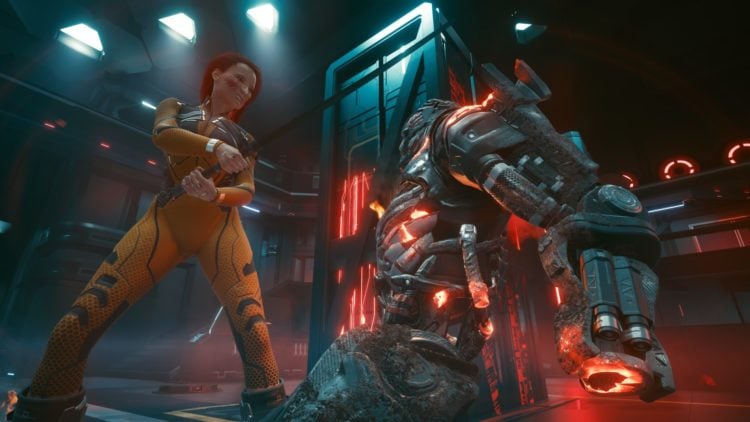 Important: You'll enter the Mikoshi chamber so make sure you save your game before walking further ahead. You can load your save to experience the other branching path.
Anyway, the next sequence takes place in cyberspace. The key difference here compared to the major decision in the Panam scenario is that you're, technically, playing as Johnny. That means V is the one stuck with Alt.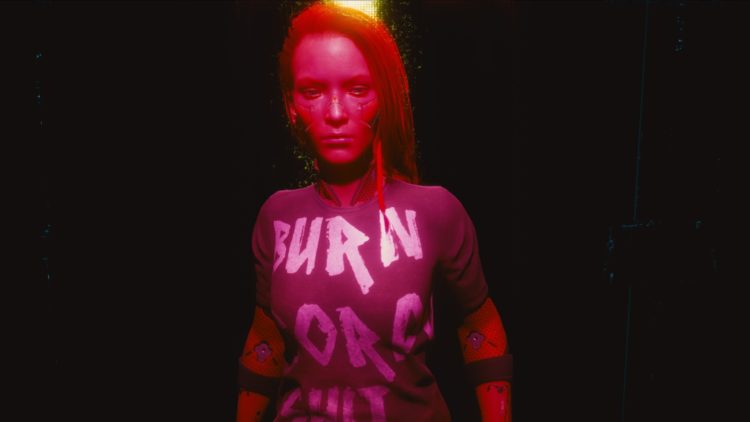 Major decision
Alt tells Johnny that V won't live long if she goes back to her body. The relic has changed too much of the bio-signature that V's psyche is no longer compatible with her physical form. Instead, it's Johnny who'll have a life ahead of him if he uses the body. Now, you've got an important decision to make:
"Goin' with Alt. You live on."
"Not ready to die yet."
Note: If you noticed, the choices/results here are reversed since you're playing as Johnny.
Go with Alt/"The Sun"
Johnny will decide that it's time to face the music. He'll go with Alt to the deepest layer of cyberspace so V could regain control of her body.
In this new mission, "Path of Glory," V wakes up in a fancy apartment. If you romanced a companion, they'll be here, too.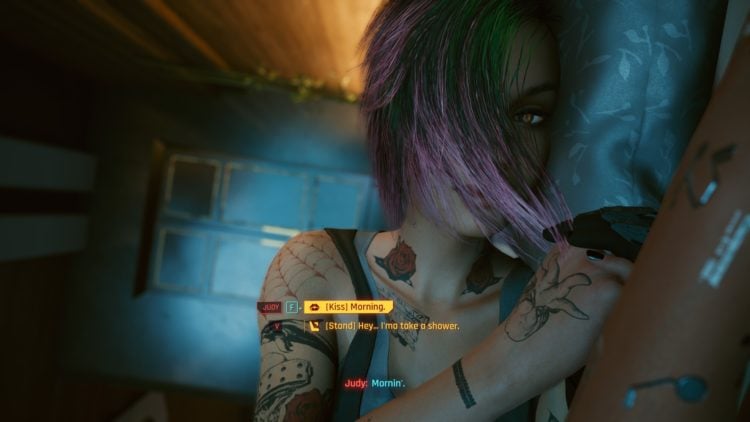 After a steamy shower scene, your partner confides in you.
Note: In Judy's case, she and V had to part ways. I'm not sure if other companions will have a similar reaction.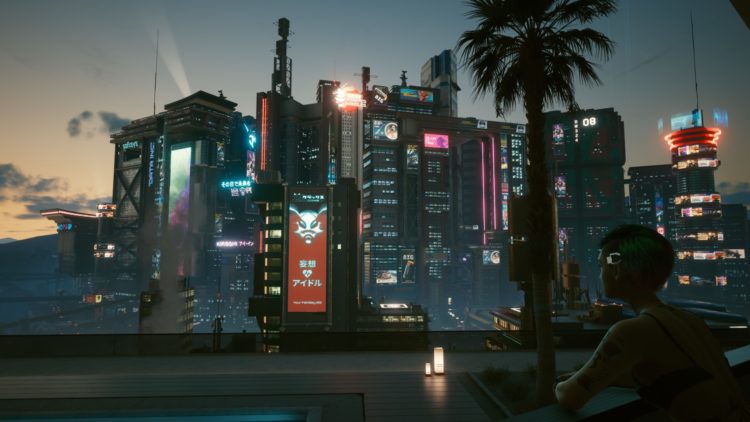 While in the vehicle, Delamain the chauffeur AI will tell V that she's now the "Legend of Night City." She's basically the top dog, the most renowned mercenary in the region.
Oh, and with Rogue's passing, V owns the Afterlife bar. It's here that you'll meet the mysterious Mr. Blue Eyes.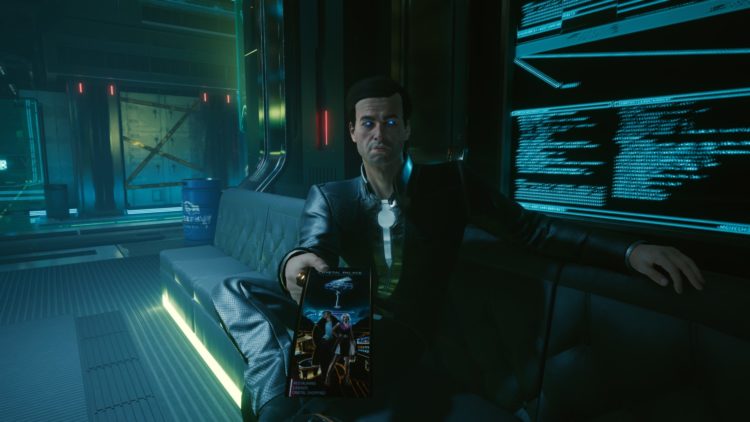 He gives V a critical task to infiltrate the Crystal Palace, a casino orbiting the earth.
V heads to space, rock music blaring in her helmet, as the credits roll.
Not ready to die/"Temperance"
This Cyberpunk 2077 epilogue is similar to what you've experienced if V sacrificed herself for Johnny (in the Panam scenario). The difference, though, is that Rogue's dead.
Anyway, let's talk about Cyberpunk 2077's bad ending.