[Update – December 19 @ 9:45 PM ET]: CD Projekt Red tweeted that the PC version of hotfix 1.05 is now available for Cyberpunk 2077.
Cyberpunk 2077 might just be the most hyped game of all time, though memory serves to remind me that Halo 2 or 3 might give it a good run for its money. Of course, money is a big issue right now for CD Projekt Red now that several major stores have decided to allow players to return the game for full refunds. That's because Cyberpunk 2077 is nothing short of a buggy mess for many players. We're doing okay over here on the PC version of the game as opposed to consoles, but things could be a lot better, too. CD Projekt Red has been scrambling to assemble hotfixes to alleviate concerns and see the game through to a better state. Today marks hotfix 1.05 going live for Cyberpunk 2077, though, technically just for consoles at the moment. We imagine the PC update isn't far behind.
There's a decent list of fixes listed in the latest patch notes, but a couple changes stand out and should get gamers with AMD rigs excited. CD Projekt Red notes that it and AMD have optimized default core/thread utilization for 4-core and 6-core AMD processors. Apparently the 8-core, 12-core, and 16-core processors remain unchanged, but that's because the game is apparently behaving as intended for those models. This AMD CPU issue caused quite a stir over the past few days though, so anyone with a 6-core or less AMD CPU should see some noticeable performance gains now. Fancy gamers can also look forward to some more realistic ray tracing effects.
Staying in the game
Hotfix 1.05 also includes some changes to various programming related functions in Cyberpunk 2077, which should result in fewer crashes and better overall stability. While bugs are irritating, nothing is more immersion breaking than a complete client crash. Speaking more on immersion, it seems that there are some UI corrections. Most players should be happy to know that the inventory menu now closes after opening it for the first time after leaving a car. We mention this because Cyberpunk 2077 has some of the wackiest vehicle-related glitches we've ever seen. At least there's one less problem now. There are of course other UI tweaks and fixes. The systems should operate more as intended with some of the more obvious bugs now dealt with.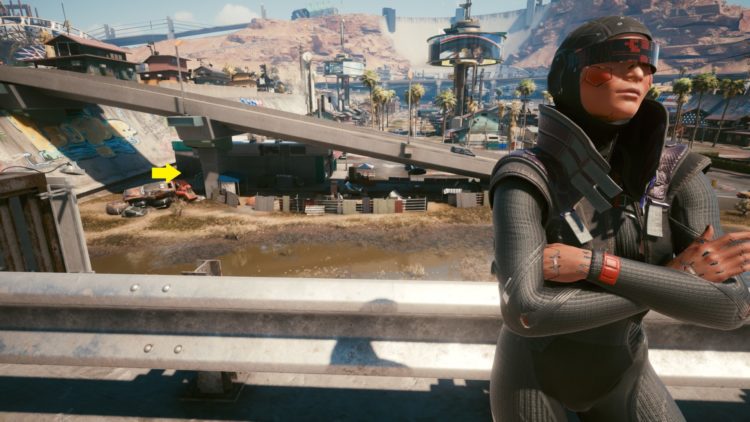 As far as gameplay, this update improves the reaction times of NPCs taking cover, so hopefully enemies no longer lose interest mid firefight. The hotfix also corrects the number of shots needed to kill civilians from a distance while in combat, so be careful.
The rest of the changes relate to quest fixes, and there are many. If you're dealing with anything particularly game breaking, you may want to read through the full patch notes to see if hotfix 1.05 cures your particular Cyberpunk 2077 woes. There's certainly a lot more work to be done for this game, and gamers certainly have a right to be disappointed with the release. Hopefully things improve soon, because we imagine the folks at CDPR aren't getting much sleep these days and are equally ready to have a finished product.