A lot is going on in the world of Dauntless right now. Their Halloween event, Dark Harvest, has already been running for a little while. Now, Phoenix Labs have also just released the new Hunt Pass, titled Haunted Shadows. There's also a new trailer to accompany the pass, which showcases a bunch of the items and emotes you can unlock.
Shadows rise
Not to miss out on the spooky bandwagon that is Halloween, Phoenix Labs have given Ramsgate a shadowy makeover. The Dark Harvest event started on October 24, but players have until November 5 to check out the shadowy city of Slayers and unlock Halloween themed cosmetics.
There have also been some troubling transmissions popping up, courtesy of the Unseen cult. The text of the transmission is made up of standard English characters, some Korean characters and a few backward letters from both. It reads: They are watching. Over and over again.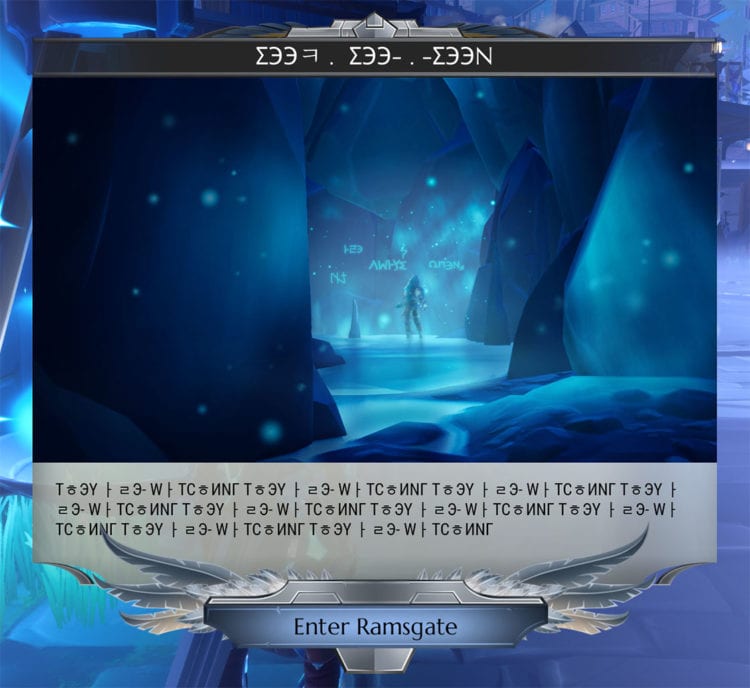 Night comes to Dauntless
The new Dauntless Hunt Pass has arrived just in time to confront the Unseen threat. All players will have access to the basic Hunt Pass free. But, as these things usually go, the most stylish cosmetics are only found in the Elite Track. Players can purchase the Elite Track for 1,000 Platinum and get the chance to unlock a range of Night Hunter themed gear. 1,000 Platinum is the equivalent of $9.99, but you'll also get 150 bonus Platinum when you make your purchase. The Haunted Shadows Hunt Pass has 50 levels of rewards and players will have until December 12 to unlock all the gear.
You can check out more of the lore surrounding the Night Hunters, Haunted Shadows and the Unseen on the Dauntless site.
Light in the darkness
Along with the Haunted Shadows Hunt Pass, the latest Dauntless patch also brings some quality of life improvements to the game. There is now an AFK timer to prevent players from loading into hunts and then leaving their teammates to fend for themselves, while they reap the rewards at the end. If a player is idle for three minutes, they will be kicked from the hunt and sent back to Ramsgate.
Behemoths in Dauntless have their difficulty scaled, based on how many Slayers are on the map. So, players AFKing makes it much harder for their teammates to complete hunts. The AFK timer will do a lot to prevent this from happening.
The compass has also been given some love, with a nice clean-up and more depth added to it. Important icons are now easier to see, while less important ones have been de-emphasized. This should make the compass easier to use, particularly for people trying to play through the main questline.
And, lastly, the Patrol Chest toggle will now remember your previous choice. Previously, it was always set to ON. If you switch it off, don't forget to turn it back on if you want to receive your bonus rewards.
Dauntless is a free-to-play action RPG in the style of Monster Hunter. It left beta earlier this year and is available for download on PC via the Epic Games Store.