Dead by Daylight developer Behaviour Interactive continues to add content to its popular multiplayer horror game. Recently, the title paired up with the likes of Silent Hill and Stranger Things, in two of the game's biggest crossovers yet. This update isn't a major one, but it is bringing a new outfit to one of the older Dead by Daylight crossover characters, Leatherface.
Leatherface, from The Texas Chainsaw Massacre, was introduced as one of the game's killers back in 2017. The character is now getting its first cosmetic outfit over three years later. The Old Lady Outfit reflects Leatherface's "homemaker" persona, and makes the guy look even creepier than usual. The outfit includes the Lady of Leatherhead, the Homemaker's Apron, as well as the Dinner Smasher weapon. This mallet should come in handy for any escaping survivors.
To coincide with launch, the team has put together a short trailer showing the Old Lady off. This outfit is distinctively different from the original Leatherface, which is good for a paid cosmetic. The Old Lady Leatherface outfit will cost 1080 Auric Cells (in-game currency) from the Dead by Daylight store.
A horror melting pot
Dead by Daylight has slowly taken over its niche genre since first releasing in 2016. The asymmetric multiplayer game has crossed over with just about every horror franchise on the planet. It has Halloween, Nightmare on Elm Street, The Texas Chainsaw Massacre, Scream, and even Left 4 Dead. That's not to mention the two big Silent Hill and Stranger Things crossovers we mentioned earlier.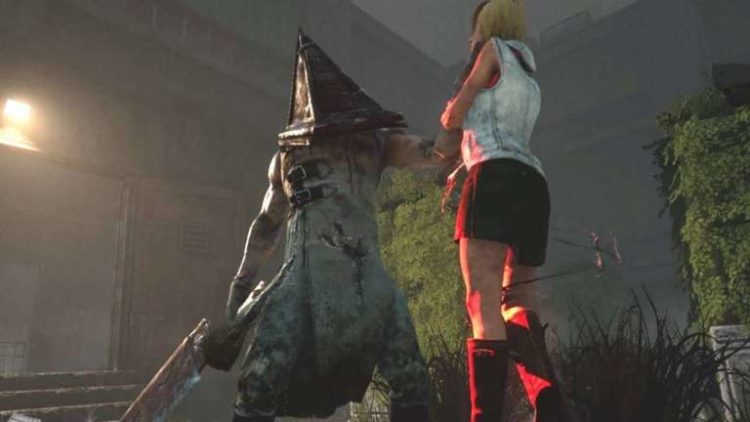 So, content wise, the game is in pretty good shape over four years on from its initial release. The game can be quite buggy as the developer often struggles to iron out all of the game's issues, but it's pretty much the sole option in the genre right now. After all, main competitor Friday the 13th recently announced plans to wind down development, including its use of dedicated servers.
Leatherface's Old Lady outfit comes to Dead by Daylight today, November 13.