There are plenty of games that can take up your gaming time. From major first-person shooters like Call of Duty to sprawling, open-world adventures like Grand Theft Auto V, there is always something for everyone. Now, if you've been hungry for a zany, over-the-top experience that is always ridiculously fun, Deep Silver has revealed Saints Row: The Third Remastered for PC and consoles.
The Saints are back
Developed by Sperasoft, this remaster will completely update the 2011 game and enhance it for modern machines. Come May 22, players will jump back into the colorful world of the Saints and start their circus of mayhem once more.
Of course, with a remaster, one can expect to see some upgrades. First off, Saints Row: The Third Remastered will feature numerous graphical improvements. Every weapon has been remodeled, every vehicle redesigned. Plus, the city of Steelport has received over 4000 assets to match current generation standards. The character models, environments, and visual effects will see retexturing as well. Saints Row: The Third Remastered will also feature a new lighting engine.
Looking nice is just part of the package, though. In addition to the base game, this remaster will give players even more to chew on. The game will include all three expansion packs and more than 30 pieces of DLC. That should provide players with hours of fun and craziness, just like how the Saints do.
A comeback on the cards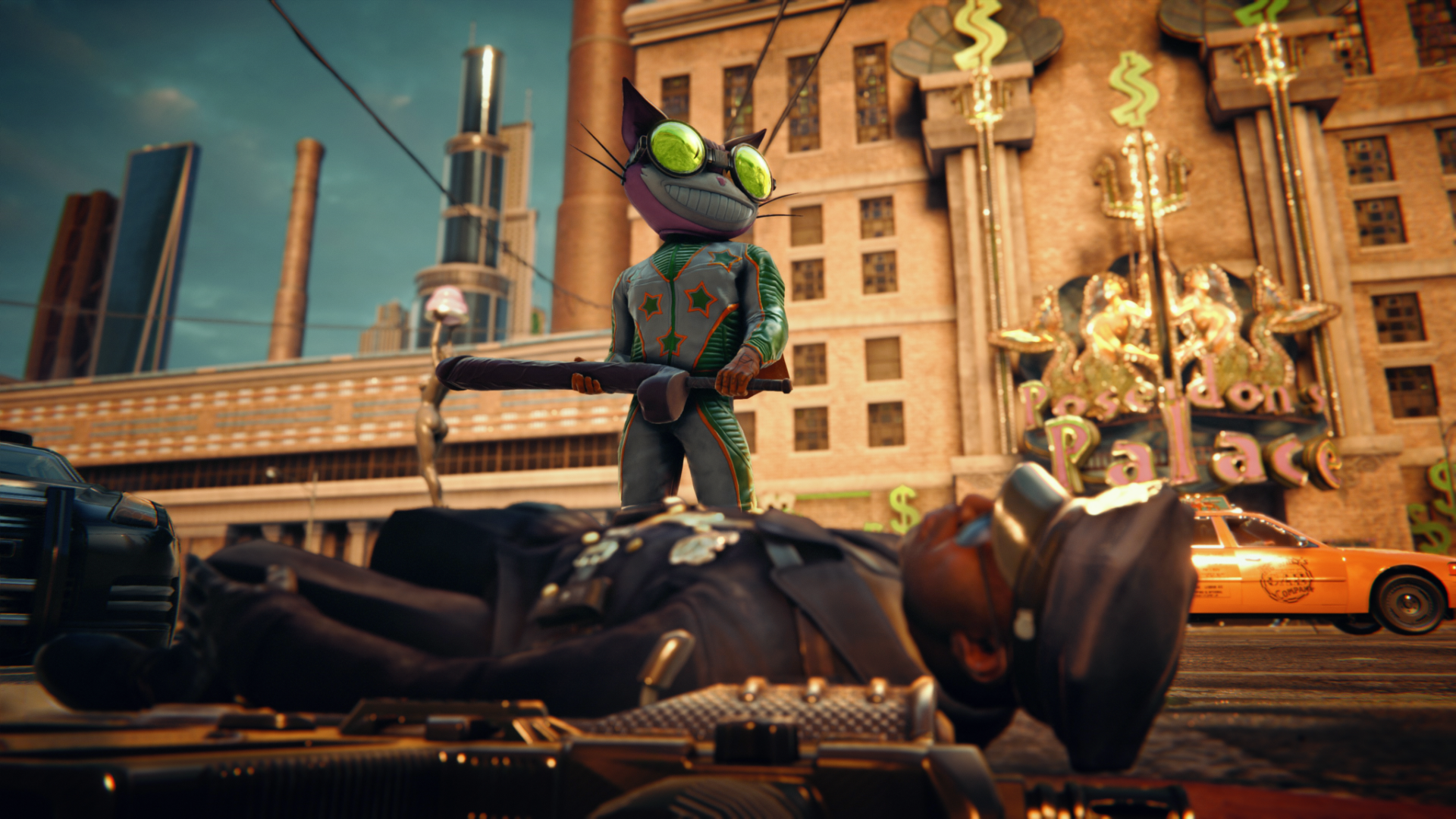 If you are not familiar, Saints Row: The Third sees the Saints at their pinnacle. The former street gang is now an iconic brand name, and that invites trouble once more. The Syndicate, a gigantic criminal organization, now wants their piece of the pie, and you are definitely not standing down.
You can create your own leader of the Saints, take the fight to the Syndicate, and carve your own legend in Saints Row: The Third Remastered on May 22.