Last month, we were treated to the return of some wild west adventures with the debut of Desperados 3. Now, developers Mimimi Games are back with some fresh content for the first Desperados 3 update. Alongside publisher THQ Nordic, they unveiled a series of new missions being added to the real-time tactics romp. Players can get into more shenanigans in the Flagstone, Mayor Higgins' Estate, Eagle Falls, and Casa DeVitt maps with the Baron's Challenge Mission Pack #1.
Best of all, the update is free for everyone. Interestingly, as part of this update, Desperados 3 is also now compatible with the Tobii Eye Tracker. If you interested to see what the Baron has in wait for you in Desperados 3, look no further.
The four new Desperados 3 challenges ain't easy:
Vanishing Act: A certain snake-oil salesman is peddling his wares at the town square of Flagstone. Make him disappear.
Untitled Voodoo Mission: Isabelle is about to crash Mayor Higgins' wedding, and she has brought a LOT of mind control darts.
Public Transportation: Two dead men must be carried to the Eagle Falls train station. The guards won't shoot on sight, but if they see a body…
Bird Hunting: Doc is perched on the roof of Casa DeVitt, with plenty of ammo and five targets on his list. The party is still going. Happy hunting.
There are also bug fixes and stability tweaks in the new update that should improve the experience for more players. All of the new content in the Desperados 3 update slots into the base game perfectly. Providing tools for players to experiment further will make for some unique experiences that are sure to include the game's signature humor too.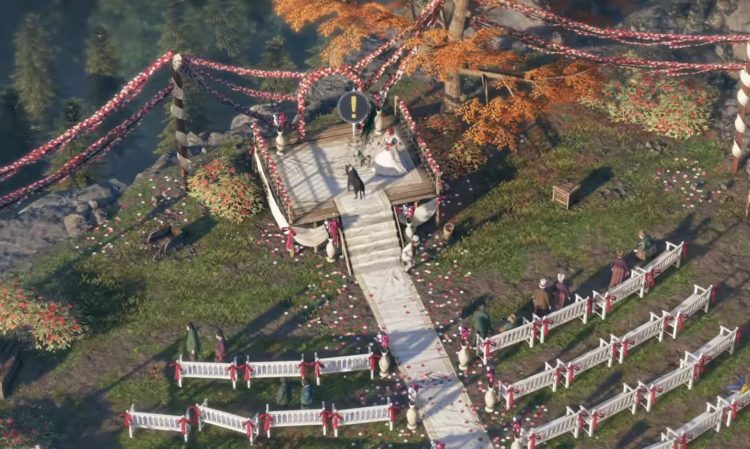 In my review, I felt that "the difficulty of the game might be off-putting for some, but for those craving a certain test of tactical judgement, Desperados III is a perfectly rewarding experience from start to finish." This new Baron's Challenge Mission Pack #1 only serves to make a good time longer. A free demo for the game is also available now on Steam and GOG.