Did someone say free? Yes, apparently Bungie just did. If you're still on the fence about buying Forsaken, the expansion for Destiny 2 that's gotten a ton of praise from long-time fans, then this might be icing on the cake. That's because starting October 16, those who purchase Forsaken will also get Destiny 2's Year 1 DLC expansions — Curse of Osiris and Warmind — for free. Meanwhile, veteran players who already bought Forsaken will get the cosmetic bonuses below: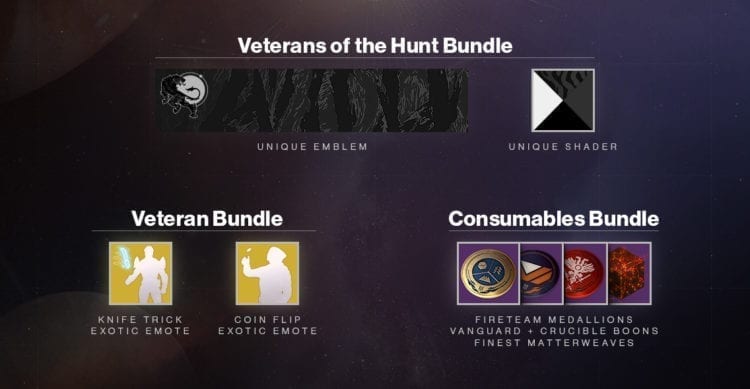 Forsaken Freebies In Destiny 2
Let's talk about the Year 1 DLC freebies first. When Bungie initially released Forsaken, they priced it at $40. You also had the option to buy the complete edition, which had Destiny 2, Curse of Osiris, Warmind, and Forsaken — for a bit of a price increase, of course. It's either that or you'd have to buy them all separately. Well, from October 16 onwards, your $40 to get Forsaken will net you the two DLCs as well. That's going to save you a lot of dough.
That is an amazing deal all things considered. Quite a number of Destiny 2 players, even some old buddies of mine, held off on getting Forsaken since they weren't sure what to expect. Some of them are still lounging around in The Leviathan at a lower Power Level just looking for people to play with.
Those who did buy and experience Destiny 2: Forsaken early will get the cosmetic bonuses such as the Veterans of the Hunt emblem, the unique Tiger Stripe shader, and some consumables. Additionally, two exotic emotes will be part of the Eververse drop pool later on for everyone.
While cosmetics aren't as good as saving a lot of cash, suffice to say, being able to experience the expansion, progress further, and gain a headstart is more than enough for many Guardians. Plus, one of the most wanted shaders from Destiny 1 was the Superblack. It seems the Tiger Stripe shader will have a slightly similar aesthetic. I mean, emo black shaders are the way to go — essentially the only reason Dead Orbit became popular.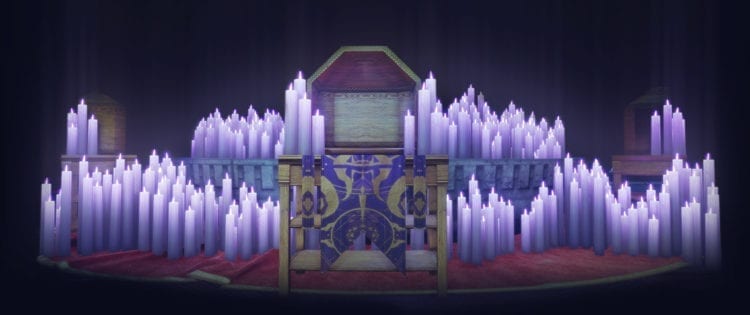 Festival Of The Lost
Apart from this announcement, we're also looking forward to a couple of activities for next week's reset. The first is the return of Iron Banner where every bounty from Lord Saladin will now drop Powerful Gear. This is going to be awesome for those who still need to hit 600 Power Level.
Likewise, we'll see the Destiny 2 iteration of the Festival of the Lost Halloween event. We'll be hunting down enemies in the Haunted Forest (a revamped Infinite Forest) while finding masks and candies.
You can check out Bungie's full announcement here. As usual, PC Invasion will keep you up to date with developments and even another future guide.