Campaign and Leveling — The Tangled Shore
Many Destiny fans will consider the game fairly grindy and with a very middling campaign or story mode. You'll be glad to know that Forsaken breaks away from the tired, old Destiny and Destiny 2 tropes and delivers in spades (pun intended). Not only is the story darker and more emotional, it actually keeps you engaged long enough that you'd hardly notice the time pass from level 30 to 50 and from 400 to 500.
With these in mind, here are our tips to help you finish the campaign and level up in a breeze.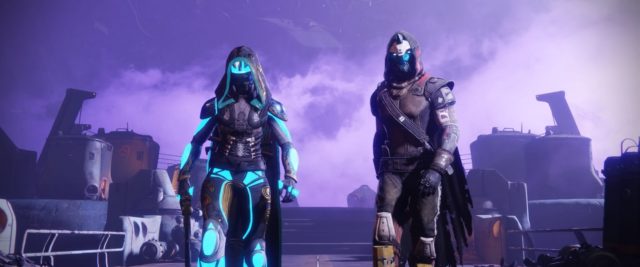 Starting out
Squad up — Forsaken's campaign is best experienced with a group. The content is easier and is a lot more fun when you've got friends with you.
Grab those bounties — Pick up those bounties in the Tower to help out in the leveling process. You can obtain these from Zavala, Shaxx, The Drifter, Hawthorne, and Tess Everis.
Your gear hardly matters… for now — Don't spend so much time checking your inventory or vault for the items you want to bring. You will definitely replace these with blues as you level up.
Campaign vs. Public Events
In previous Destiny 2 DLCs, the fastest way to level was to simply farm public events. Once you hit your max character level, that's when you did the campaign in order to get those powerful engram drops. In Forsaken, it's better to combine both. Don't forget to use your Fireteam Medallions for extra exp. Also, if your main character already obtained a Ghost Shell with Tangled Shore exp bonus then be sure to transfer it to your alts.
Campaign Intro — The Prison Break and The Tangled Shore
Do the first two story missions until you get to the Tangled Shore to meet The Spider and obtain the bow from Petra. From here, the Tangled Shore opens up with all its Lost Sectors, Region Chests, Public Events, etc. Do five bounties that the Spider gives you to earn his trust. Along the way, you can knock out some PE's in the zone.
You might've also obtained Cayde's Will. This is an exotic pursuit that gives you the Ace of Spades hand cannon. Check out our Exotics page for more info.
Public Events grind
The Tangled Shore's zones can all have Public Events. Fast travel or zip through them on Sparrows to get from one event to the next. There are three types of public events that occur in the Tangled Shore — Cryo Pod, Ether Ritual, and Glimmer Extraction. Please refer to our Forsaken Public Events guide for more info.
You should be around Level 40 and around 450 Power or so just by roaming around and doing events.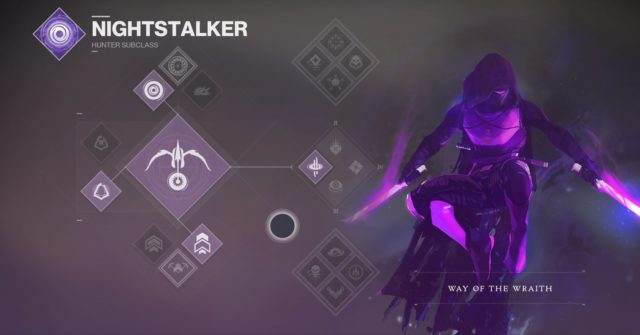 Visions of Light / Seed of Light — New subclass trees
You'll also have a milestone telling you to collect Visions of Light. These drop from major (yellow bar) enemies in the area. When you've obtained enough of these you can then unlock a new subclass tree in Forsaken. For reference, here's my previous coverage on these subclass trees from our sister-site Daily Esports.
When you're ready, head to Io alone — because this is a solo mission — to unlock your new perks. Destroy the Taken blights and mobs until you're inside a cave. Here, you'll receive a Seed of Light which unlocks your new subclass tree. Choose wisely because the next time you'll get one will be much later on in the game.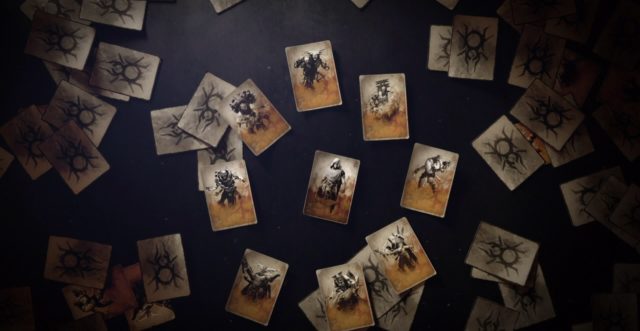 Back to the Campaign — The Baron Hunt
Get the group back together and continue on with the campaign. This time around, you'll be facing off against the Scorn Barons. If you persisted on doing the campaign without farming public events, you might be in for a challenge because certain adventures in the "Baron Hunt" require a higher Power Level.
Each adventure has a unique twist be it a Mad Max-style chase, a tricky opponent, a callback to the Prison of Elders activity in House of Wolves, or a visit to the Ascendant Realm. One particular adventure where you face off against The Mindbender has its own hidden goodie so check out our Secrets page for that.
Story's End — Prince's Fall and Limited Edition goodies
As you progress further, you'll eventually reach the finale of the campaign. You'll face off against a gruesome monstrosity in a very challenging boss fight. You'll be rewarded with a Triumph since you've completed Forsaken's campaign.
For those who pre-ordered or obtained limited editions of the game, all you need to do is speak to Petra in the Tangled Shore to complete the arc. Then, head back to orbit and you'll receive your goodies. Also, head back to the Tower and visit Amanda Holliday for a new ship and other freebies that are part of your purchase rewards.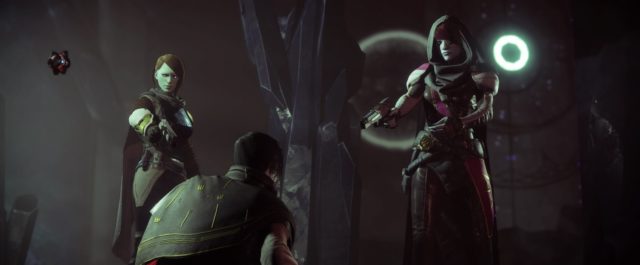 Finished the Campaign? Now what?
It's not over yet. There are more activities you can do, Guardian!
First off, once you've hit level 50 you'll open up additional milestones that reward Powerful Engrams. You'll want to grab these from Zavala, Shaxx, etc. Some examples include "wearing a complete Season 4 set of Crucible Armor and win a match" or "Complete three Strikes with the same subclass element as another teammate." Check out our Milestones and Powerful Gear page for more info.
You'll also want to make sure that all your gear is at 500 Power. You can farm some Lost Sectors or Public Events. If you've gathered up a lot of shards and tokens, you can just spend them freely on various NPCs like Banshee, Benedict, and many others.
In any case, your next course of action is to head on over to The Dreaming City.