Destiny 2 is getting a much-needed infusion of content. After all, the game is still looking to improve in several aspects. Meanwhile, the recent Moments of Triumph provides players with a bucket list of activities to complete. Doing these will provide points that unlock Sparrow vehicles, Ghosts, and t-shirt discounts. Meanwhile, the Prestige Modes for the Eater of Worlds and the Spire of Stars Raid Lairs will be handing out 400 power level weaponry. But what about armor? Well, Guardians need not fret. As part of the Solstice of Heroes event, they will be able to get a new armor set.
Solstice of Heroes armor set progression
Once the Solstice of Heroes event begins, players will find a Statue of Heroes at the center of the Tower's square. They'll be able to get a low-level "Shattered Armor" set. Completing requirements such as rotating story missions like Homecoming or 1AU will allow players to upgrade them to their "Rekindled" versions.
The end goal, however, is to get these armor sets to their "Resplendent" counterparts. These will be at 400 power level. Combined with the weapons obtained from the new Prestige Modes, Guardians can now reach the 400 level cap.
Destiny 2's Solstice of Heroes event goes live on July 31. Along with these new armor set, the rewards and the last few requirements for the Moments of Triumph will also go live.
Related to this articleRelated to this articleRelated to this article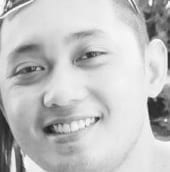 I'm a small business owner who's also writing on the side, contributing in various websites under the Enthusiast Gaming umbrella — Destructoid, Flixist, Daily Esports, PlayStation Enthusiast, and PC Invasion.
My Steam library has 1,131 games at the moment so we definitely have a lot of things to talk about.