It's that time of the year once more for Destiny 2 Guardians. As players eagerly await Forsaken's release, there are still some things left to do for the game's Year 1 content. Those things being completing your Moments of Triumph and getting your rewards during the Solstice of Heroes event. Check out the trailer below.
Destiny 2 – Solstice of Heroes
The Solstice of Heroes event, which runs from July 31 to August 28, will provide you a Moments of Triumph checklist of sorts. You'll see all the activities and milestones you still need to complete. These range from opening planetary caches to defeating tough endgame bosses. Completing these activities will give you points that will allow you to exchange them for rewards such as new weapons and a unique sparrow.
Apart from that, the Solstice of Heroes will also be the only way you'll achieve 400 Power Level in Destiny 2. That is, well, right before Forsaken goes live on September 4. That's because the event will feature armor sets that can be boosted via progression. Completing requirements such as specific missions will boost your "Shattered" armor to their "Rekindled" versions. The end goal is to turn them into "Resplendent" versions which will be at 400 Power Level.
Naturally, PC Invasion will provide you the guides on how to complete every requirement once the event goes live.
Related to this articleRelated to this articleRelated to this article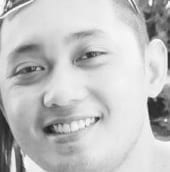 I'm a small business owner who's also writing on the side, contributing in various websites under the Enthusiast Gaming umbrella — Destructoid, Flixist, Daily Esports, PlayStation Enthusiast, and PC Invasion.
My Steam library has 1,131 games at the moment so we definitely have a lot of things to talk about.