We've already covered a couple of tidbits about Destiny 2's upcoming Solstice of Heroes event. A couple of days ago, we took note of datamined information regarding the quest steps. Earlier today, we also talked about Bungie's official announcement. There is, however, one major takeaway that might be a relief for many Destiny 2 fans. That's because the Solstice of Heroes armor pieces will have the "Armor 2.0" system just in time for the Shadowkeep expansion.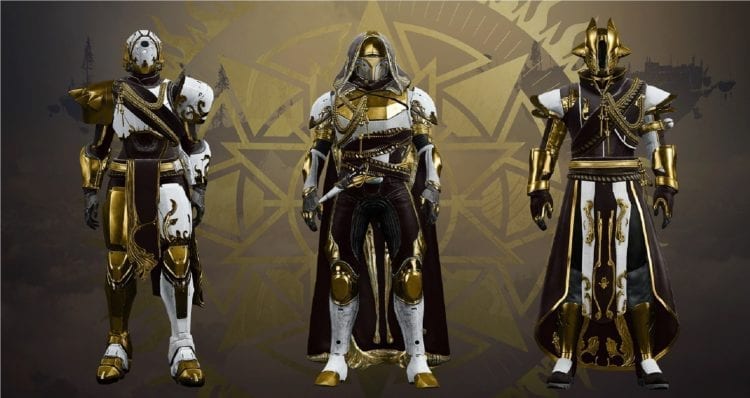 Solstice of Heroes: Armor 2.0
For the uninitiated, Armor 2.0 is the planned revamp of armor pieces in Destiny 2. In the past, armors in Destiny 2 were fairly streamlined, focusing on mobility, resilience, and recovery with hardly any customization needed. Later on, we saw more perks that pertained to weapon targeting, ability recharge, and so on. As for Armor 2.0, which will be one of the major changes for Destiny 2: Shadowkeep, we'll see an even more in-depth customization system that'd, hopefully, make each piece more unique.
Solstice of Heroes items will be the first gear pieces where Armor 2.0 applies. As we can see from Bungie's latest announcement:
We know that while upgrading these sets is a fun experience, it does take a commitment of time and effort. Lest it feel like a bummer earning this set just to have the new armor system make it somewhat obsolete when Shadowkeep releases, we decided, based on player feedback, to make the Solstice of Heroes armor set the first armor 2.0 set you will receive (assuming you earn it, of course). Whatever full Legendary sets you earn now will have their new armor 2.0 versions waiting for you to pick up from the Gunsmith when Shadowkeep releases. You will be able to see only the set for the character you are logged in as; you will have to switch characters to claim other eligible sets.
A Bungie representative also clarified that this upgrade will only be for the Solstice pieces and not for all drops in general. Also, do note that even the glow/radiant cosmetic effects acquired during the event/via Eververse will still be active later on.
In any case, that's great news, indeed! One of the biggest concerns with the upcoming Solstice of Heroes event is that the armor pieces you obtain will become obsolete by the time the Shadowkeep expansion releases. That actually happened after last year's festivities when your masterworked Solstice gear became useless due to the changes that came with Forsaken.
---
Now, all that's left is to grind during Destiny 2's Solstice of Heroes event. It starts on July 30 and lasts until August 27. Then, all we have to do is wait until Shadowkeep's release on September 17 to get our Armor 2.0 versions via Banshee. For more Destiny 2 guides, you can check out our nifty hub right over here.