It's been a while since we've last heard from AnonTheNine. Users such as Anon and Ginsor have been the main sources for leaks related to Destiny 2. And they've mostly been right such as the rumors about the Thunderlord, Last Word, and Thorn returning. Now, another user who claims to only be Anon's "shadow" has provided more details about Destiny 2's future.
Their names — AnonTheNine and ShadowOfAnonTheNine — seem fitting. After all, The Nine are mysterious beings in Destiny, guiding your path and leaving cryptic messages. One could say that's what leakers are doing.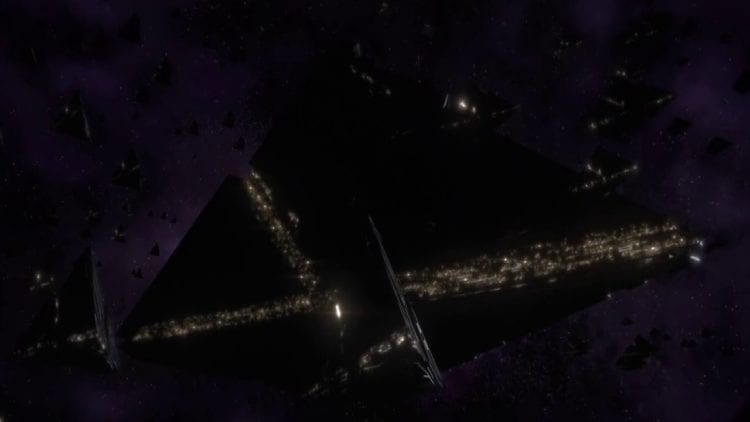 Destiny's Future
So what have we heard so far? Well, Destiny 3 has been in the works for some time already. According to Anon's previous posts, we could be seeing "Guardians using Darkness" and "open-world PvPvE areas." They are different from The Division 2's Dark Zones and Shadow also noted that gameplay would be more like Planetside's implementation.
As for the story, we're told that Destiny 3 will be focusing on the Veil, a race of "astro demons" whose god was slain during the Collapse. The Veil are planning on capturing the Traveler to siphon its Light, leading to the revival of their god. They might've been alluded to in one of Ada-1's lore entries in Black Armory as violent beings with greenish skin, sharp claws, and the "stench of wet earth." It appears we could also end up on one of their pyramid ships that would act as the "Dreaming City" of sorts for Destiny 3. You can see what those pyramid ships look like in the images above, as well as at the end of Destiny 2's campaign.
The third game, as we've noted before, would be more in-line for the hardcore crowd. It'll be a lot more difficult, focusing on the hobbyists and those who could devote a lot of free time to it. It will also have more RPG elements than previous installments.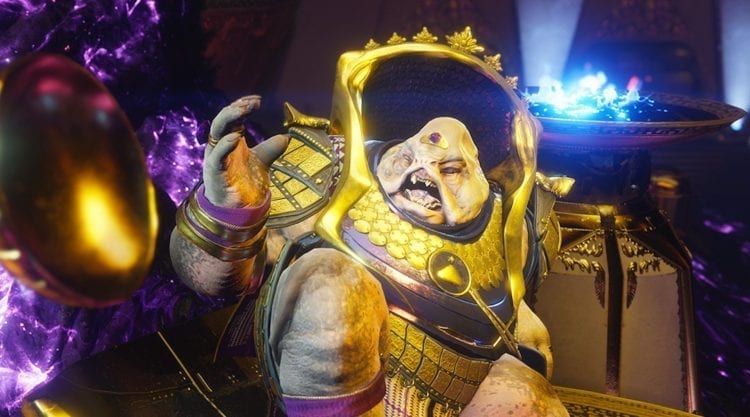 Destiny 2: Penumbra And Year 3
As for the current game we have, Destiny 2 will end up with a Year 3 Annual Pass. There won't be a "comet-type" or major expansion like Taken King or Forsaken, but the first DLC for this Annual Pass will be significantly bigger to kickstart the festivities.
It will be similar to the model which brought us Black Armory, Joker's Wild, and the upcoming Penumbra. By the way, that last DLC is full of mysteries and Shadow has also mentioned the following:
Penumbra will bring us back to the Leviathan to encounter Calus once more.
There will be a reveal about the Darkness enemies, the Veil, that will be in Destiny 3.
The Hawkmoon and Dark Drinker exotics return, along with the exotic known as Rose.
That's a lot of information to digest already, and it's certainly gotten us excited. I'm personally looking forward to getting the Hawkmoon again since it was my favorite PvP weapon in Destiny 1. Again, these are all leaks, and they're not official yet. Always take them with a grain of salt, regardless of these folks getting things right often in the past.