Fans of floppy haircuts, giant swords, demons, and edgy grunge fashion rejoice. Devil May Cry 5 has finally received a Steam update that patches out its restrictive Denuvo DRM. Universally hated by even legitimate game owners, Denuvo's anti-piracy technology has been accused of slowing down performance within Devil May Cry 5 on PC.
Capcom has not officially announced this patch. Companies are, after all, often less than eager to draw attention to their own copyright protection methods. However, it has been detailed on SteamDB, which notes that nothing else about the game has changed. While unpopular with players, Digital Rights Management software is used to ensure that multiple computers aren't playing the same game at the same time.
Denuvo's painful reputation
Plenty of other big-budget AAA games have been hampered with Denuvo's particularly frustrating brand of DRM. This is apparently done to "protect the gaming industry," but it often has the result of slowing down performance. In some cases, it even requires a constant internet connection in order to run. As this leads to a subpar experience for legitimate customers, it's difficult to tell whether the anti-piracy software actually discourages illegal game downloads.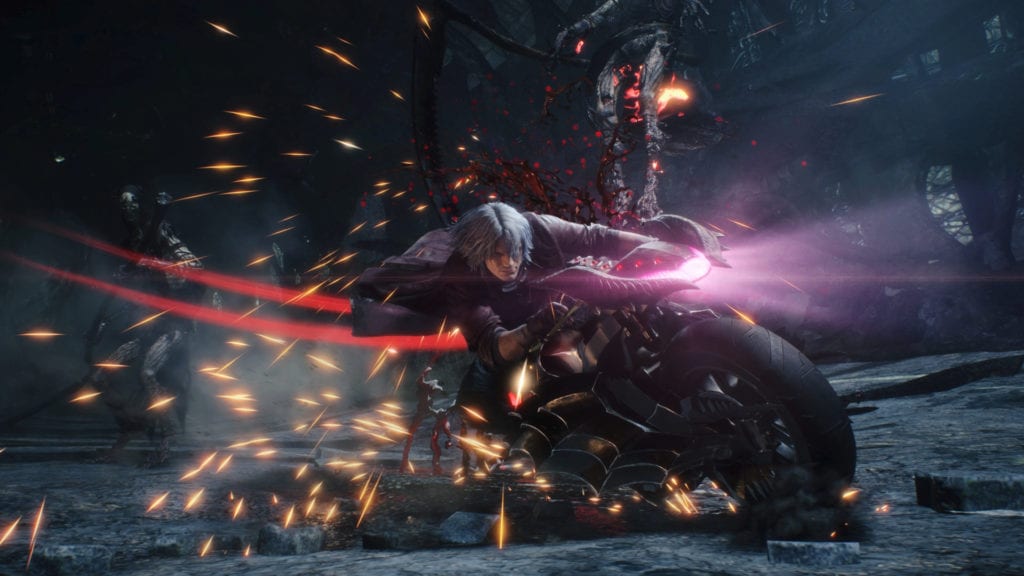 It didn't take long after the release of Devil May Cry 5 on PC for players to find their own ways to deactivate Denuvo's DRM, leading to a more enjoyable gaming experience and calling the software's benefits into question. Clearly, someone involved with maintaining the game agrees, leading to the new patch.
Goodbye and good riddance
It's not an uncommon practice for studios to use Denuvo for a brief period after a game's initial launch, when the threat of piracy feels most acute. This time last year, for example, IO Interactive removed Denuvo from Hitman 2. With the holiday sales season concluded, they presumably felt that it was no longer needed.
While tech-savvy gamers have always found a way to disable or hack Denuvo's DRM, the players who suffer the most are those not in the know. Such players might notice their games running slowly, without realizing the cause of the problem.
Now, these gamers may finally have the chance to play Devil May Cry 5 as it was intended. Assuming, that is, they haven't already grown frustrated with the side effects of Denuvo's presence within the game.