It was not too long ago that Respawn Studios' head Vince Zampella also took charge of leading the team over at DICE's LA studio. With plans to expand the studio, possibly rebrand itself, as well as get a new game in the pipeline, it seemed like things were changing. Even with its reputation as a support studio, it was important for Zampella and his new team to move out from the shadows cast by the more prominent DICE Stockholm folks. Unfortunately, that day has yet to come. In a new reveal, it seems that DICE LA is back on the Battlefield train.
This was found out through a series of tweets from DICE LA Senior Design Director Justin Wiebe. In an exchange with followers where he asked for guesses about what he was excited to work on, the list eventually pared down to the obvious answer. In a follow-up tweet, Wiebe expressed his wonder at being able to work on a game he fell in love with 20 years ago.
The particular entry he was pointing to was Battlefield 1942. Now, he will be helping make the next big Battlefield game with DICE LA.
Any guesses what EA owned franchise I'm thrilled to be working on now?

— Justin Wiebe (@JA_Wiebe) February 8, 2021
It has been a few years since Battlefield V took to the field. With updates to its content, it has been holding down the fort for quite some time. EA has since confirmed that a new Battlefield entry will arrive later this year.
A history together
For DICE LA, the studio has been supporting the series from the start. DICE LA had credits for Battlefield 1, Battlefield V, as well as Battlefield Hardline. Zampella's arrival was supposed to switch things up. A separation from the DICE branding was expected.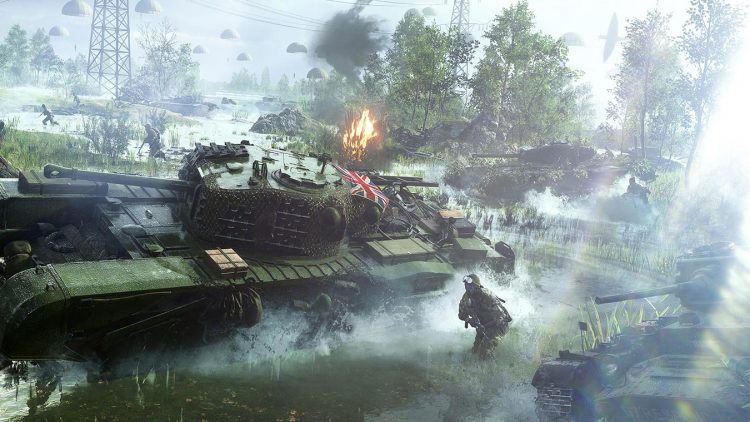 The overall sentiment was to make sure that DICE LA would be making new content. Alas, that is not to be. It could be due to the extenuating factors of COVID-19, or just a change in internal strategy. Whatever the case may be, DICE LA is working on the next Battlefield game now. A new project is still a little bit further away.