The anticipation for id Software's upcoming Doom Eternal is definitely through the roof. From the improved gameplay loop to the potential madness of experiencing 1000 frames per second, the first-person shooter that helped make the genre has come a long way. However, there would be no Doom Eternal without its predecessors, and the upcoming Doom 64 port has some new surprises up its sleeves. Nightdive Studios' modernizing of the Nintendo 64 shooter is not only dirt cheap, but it will also add a brand new story chapter to the 1997 title.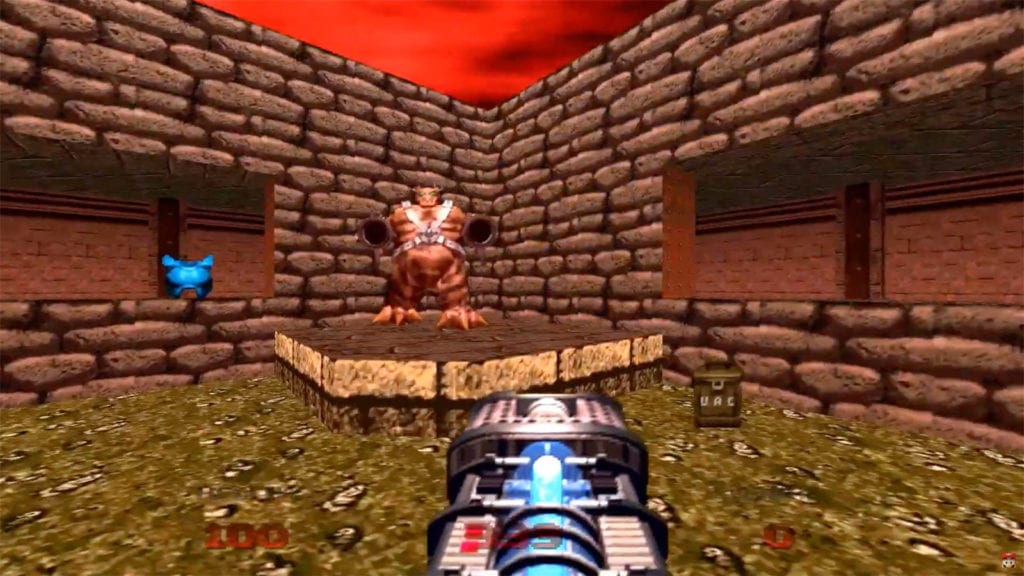 Hell's more interesting
Revealed in a recent interview with USgamer, it seems that accessing the new content will not be easy. Senior developer James Haley shared that "persistent players will have the opportunity to unlock a new chapter in the Doomguy's saga, taking place shortly after [Doom 64's] original campaign concludes. The Mother Demon you defeated in that outing had a sister, and since you've been messing up Hell non-stop, she tries to get rid of you by sending you away."
By fighting your way back and exacting revenge, players will be rewarded with more lore that "fans of both series, new and classic, should enjoy."
Bells and whistles
Doom 64 will also be getting more improvements. The Nintendo Switch and PS4 will get touchscreen and touchpad support for the map. Motion control will also come to the two platforms.
Xbox One will allow for keyboard and mouse support, and a toggle to change red blood splatter to green will be available as well seemingly across all platforms.
For those looking to jump back in time, Doom 64 can be purchased on its own. It also comes included as part of Doom Eternal's preorders. According to co-director Marty Stratton, the classic's Unmaker weapon will make an appearance in Doom Eternal, but only if you successfully overcome all Slayer Gates.
Both Doom 64 and DOOM Eternal will release this March 20.