With the continuous leap in technology every year or so, gamers have plenty of reasons to upgrade their hardware. With better frame rates, performance, memory, and the like, new games are also being developed to deliver the best experiences. id Software's Doom Eternal is no different, except the developers are going one step further.
Eyewatering speed
Speaking to IGN, id Software's lead engine programmer Billy Khan has some great news. Instead of utilizing ancient console commands to remove the frame rate cap, the new id Tech 7 engine has been upgraded comprehensively. It is now capable of "bigger explosions, more vibrant-looking particle effects." Even better, it lets you witness an incredible number of frames on screen.
"On id Tech 6, we maxed it out to 250 frames per second," Khan said. "This game, if you have the hardware right, it could hit 1,000 frames per second. That's the max we have."
A max of 1,000 frames is certainly overkill. But just like how the Doomslayer deals with threats, the capacity to go over the top will be appreciated. What is even more astonishing is that "there's really no upper limit." The studio even had "scenes running in the 400 frames per second."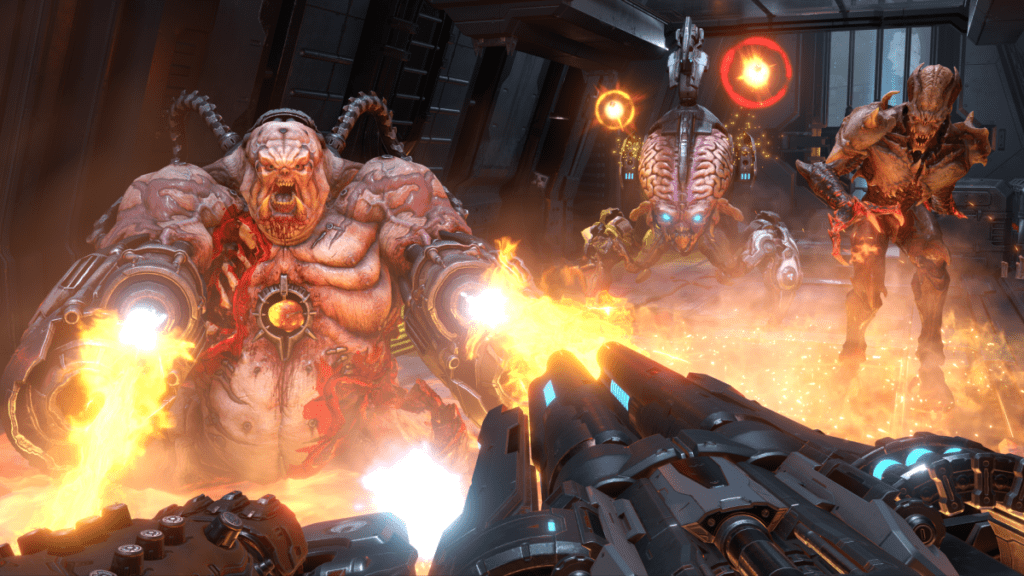 In terms of future-proofing Doom Eternal, the game will definitely hold up. Even as monitor technology continues to push the limit, the new engine will be ready. The first-person shooter looks set to maintain that amazing amount of graphical fidelity down the years.
Now you no longer have to sacrifice graphical improvements to get a boost in frame rate. Id Software is doing the heavy lifting for Doom Eternal; you just need to be able to support it hardware-wise.
A journey to remember
Continuing where the 2016 game left off, the Bethesda-published shooter will once again have you saving a world literally gone to hell. Demons and monstrosities await as you bring the heavy-metal ripping and tearing.
PC Invasion had the pleasure of trying out Doom Eternal at PAX East 2020. We were thoroughly impressed, to say the least.
Doom Eternal launches this March 20 for PC and other major platforms.