With the lack of more recent AAA releases, it gives us more time to enjoy in detail some of the games that have come out in this trying period. One of those is id Software's awesome first-person shooter, Doom Eternal. To say the journey through Hell and back is a treat for the eyes is an understatement already, but it is accompanied by a banging soundtrack that just gets the blood pumping. Composer Mick Gordon has done a fantastic job for both Doom Eternal and its predecessor, but his desire to continue with the franchise may be lacking following the newly launched official soundtrack.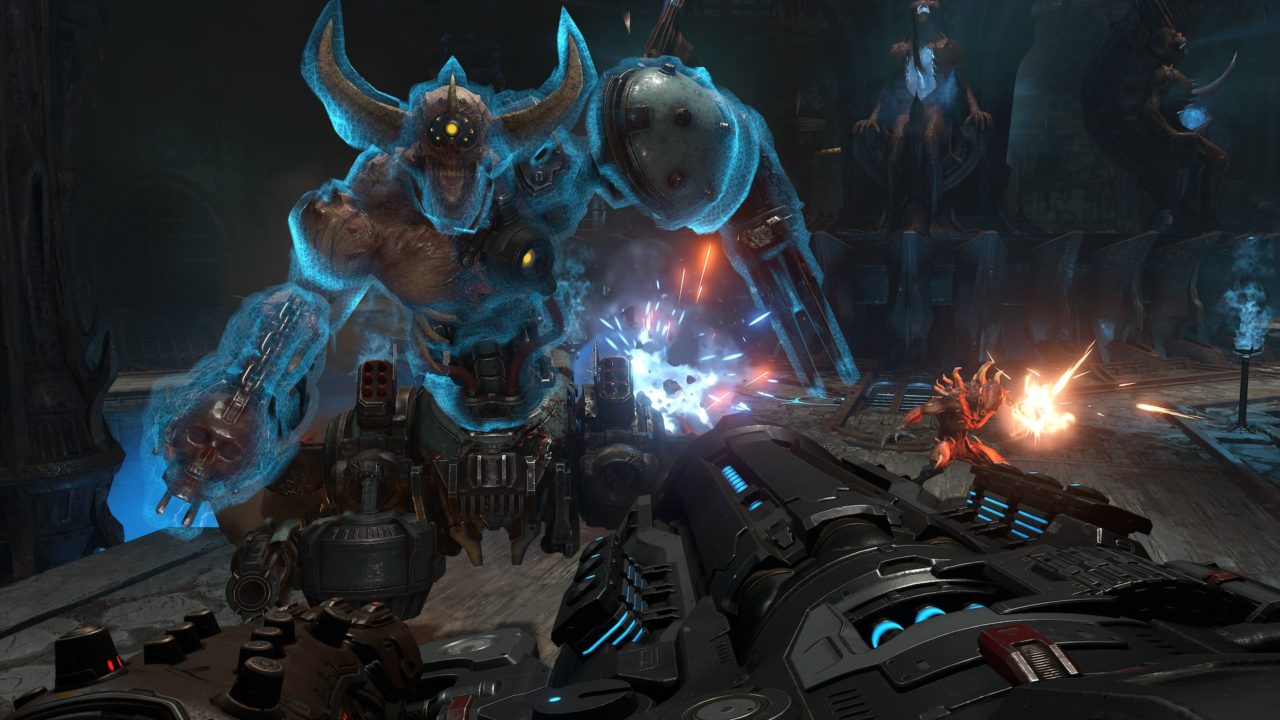 Something's off
If you have given the soundtrack a listen, it is hard to put your finger on what went wrong, just that there is something off about it. Audio blogger thatACDCguy on Twitter showed what's going on by comparing the wavelengths of the track "BFG Division" in both Doom (2016) and Doom Eternal. The Doom Eternal version has a less dynamic range between instruments, and thus less defined wavelengths. Your ear will have a hard time trying to differentiate between the varying instruments at the same time. Most of the official soundtrack was mixed like this.
Here's a comparison between the original BFG Division from Doom 2016's official soundtrack (left) vs. the BFG 2020 remix on Eternal's soundtrack from today (right).

Notice how the wavelengths in BFG 2020 form a nearly perfectly straight bar vs. the original with more definition pic.twitter.com/TCJRdOe1Yf

— Doominal Crossing #BlackLivesMatter (@thatACDCguy) April 19, 2020
Doom Eternal OST mixing was not Mick Gordon's doing
The examination got a reply from the composer himself. Gordon stated that he did not have a hand in mixing most of the tracks. Only a few tracks were mixed by him, and the differences are stark.
I didn't mix those and wouldn't have done that. You'll be able to spot the small handful of tracks I mixed (Meathook, Command and Control, etc…)

— Mick Gordon (@Mick_Gordon) April 19, 2020
His reply also made it seem like the Doom Eternal OST was released without his input. A thread on Reddit also shows a fan reaching out to Gordon about the possibility of future Doom games, with him allegedly replying that his relationship with id is apparently not on the best terms now.
PCGamer reached out to Gordon about the soundtrack and his working relationship. "I take a lot of pride in my work," Gordon replied. "It's all I do, it's all I have and I pour my heart and soul into it." The composer added further that he is seeking more clarity on the situation as well and has nothing more to add.
With his signature style and impressive musical talent not only apparent in the Doom series, but also the Wolfenstein series, hopefully this is not the last we will hear of Mick Gordon's music in Bethesda games.