When the original Doom came out in 2016, it had a heaping dose of demon-blasting goodness for everyone to enjoy. However, it didn't really have much to offer when it came to post-release content. However, id Software will fix that with the sequel. The game's executive producer, Marty Stratton, recently spoke with Official Xbox Magazine (as relayed by SegmentNext) about what's in store for Doom Eternal following its release. Based on what he says, it's a lot, particularly where DLC is concerned.

What can players expect in the long run with Doom Eternal?
Although Stratton didn't provide an exact release calendar in terms of what's coming, he did provide an idea of the support it will receive. He noted he's "really excited about things like Master Levels," along with the downloadable content coming alongside it.
These also include "new challenges that we'll be offering on a monthly or weekly basis" along with "continuing to support Battle Mode." Invasion will be added as well, as previously promised.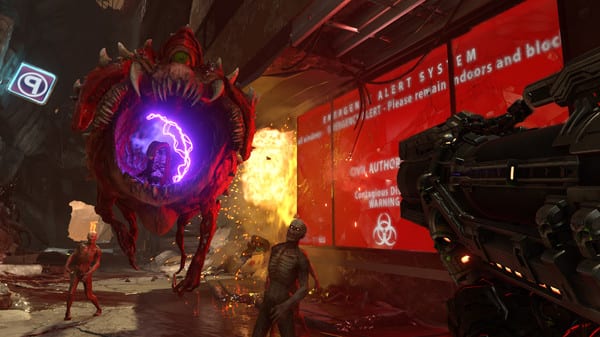 He explained that the id Software team has "so much that we want to do post-launch" to keep players busy. Apparently, they've learned their lesson from what they failed to provide with the original Doom.
Stratton made note that "hundreds of thousand players" continue to enjoy the original Doom, and they've listened closely to feedback. "They've asked for more DLC, they've asked for more ways to play, and honestly, we got straight into the development of Doom Eternal and haven't given them anything," he explained. And that will certainly change with Eternal.
That, combined with the much bigger levels and hordes of new demons that the game has to offer, will make Doom Eternal unbeatable. The game drops on March 20 for Steam and will apparently launch at a later time for Google Stadia. Don't forget you get the classic Doom 64 with preorder as well. Check out its latest trailer below.