Dota 2 patch 7.23c has gone live, removing one item and rebalancing a sizable chunk of other things.
This sort of balance patch isn't even remotely surprising after a major update like last week's The Outlanders update. Generally speaking, there's usually at least one thing that's unexpectedly overpowered in each major patch, so a lot of number shuffling in the successive weeks is just the done thing. We've seen a fair bit adjustments already, particularly to Void Spirit, but today's patch is a bit bigger.
Third Eye, blind
There are a lot of changes in this update, but the major alteration is that the Third Eye item has been outright removed from Dota 2.  This item was a Tier 3 neutral drop, and as the name implies, it did a lot for your vision.
Specifically, it gave Truesight in a 500 radius, letting you see invisible heroes or wards around you, and also boosted your day and night vision by +300. This was counterbalanced by the fact that it disappeared after three deaths. Considering it's arguably a Gem of True Sight with fewer flaws, though, it's apparently still too good.
So! That's gone. Experience from Outposts has also been nerfed, and level 10 and 15 XP talents have also seen a reduction. Excellently, neutral items will no longer roll if there's an enemy hero nearby when you kill the creep. There are also a whole bunch of quality-of-life improvements, especially with regards to couriers.
Dota 2 hero changes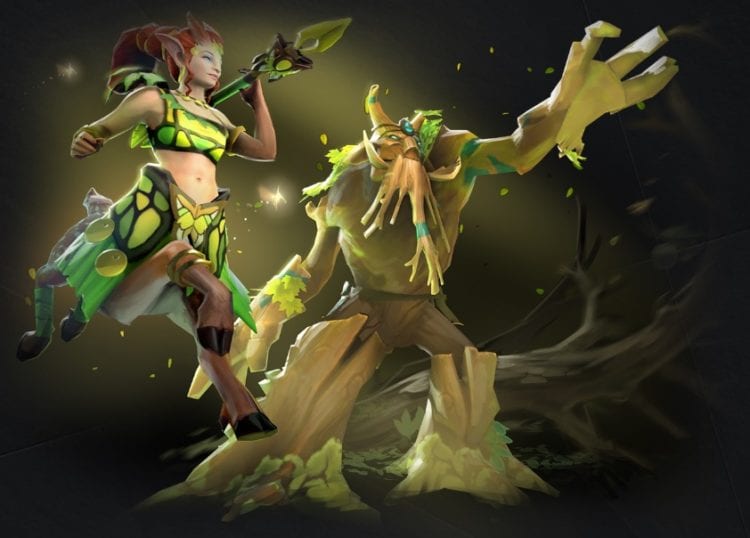 And naturally, there are a lot of hero and item changes too. Third Eye might be the only item removed, but a lot of other items, neutral and otherwise, have seen rebalances. Some are nerfed — Drum of Endurance now gives lower stats across the board — while others have gotten a few increases. Imp Claw has a lower cooldown, Repair Kit gives a staggering +13 health regen while carrying it, and Enchanted Quiver's bonus damage has been increased by 50, to name a few.
As for heroes, there are a lot of little tweaks and a few major ones. Magnus' scepter upgrade is no longer quite as good, with the Skewer cooldown now being 6 seconds and the mana cost only reduced by 50%. Crystal Maiden's Arcane Aura no longer gives Magic Resistance either; that's now a level 15 talent. But hey, her Crystal Nova has a lower cooldown.
Others have received more minor buffs to try to make them a bit more viable. Enchantress has a marginally higher movement speed, and Sproink has a higher distance. Juggernaut has a buff to both his attack speed and an attack speed talent. Riki has a higher base HP regen.
The biggest buff is probably to Treant Protector, though, who now has Nature's Guise as an innate passive. So hey, he can walk through trees again! Living Armor is global again as well, to the cheers of every Treant player on the planet. It's a fair bit weaker as a result, but hey.
There are a fair few other changes to Dota 2 in this patch, but you can view the full patch notes at the official site. Dota 2 patch 7.23c is out now and should download automatically.