The sight of drones in modern society is no longer an oddity. After all, both commercial brands and individuals can easily get their hands on these useful machines. Be it for filming, delivering, or just pure flying fun, these drones are likely here to stay and will only get better with time. That said, let's hope they never get to the level of what we are about to see in the upcoming Drone Swarm. The brainchild of developers stillalive studios, the game is handing over control of 32,000 drones to players. That is some power.
As a real-time strategy game, Drone Swarm touts the individually simulated drones that make up your army. Based on what we have seen so far, this is set to be a well-paced affair as you move from conflict to conflict. Between defending your mothership to decimating the enemy, you will need some tactical thinking, creative solutions, and use the environment to your advantage. Along the way, you will make your swarm better, and get your mothership some upgrades as well.
Save the humans
It is definitely far out, but Drone Swarm is diving deep into its premise. With humans needing a new home after Earth has been destroyed by the Drone Swarm, psychic individuals have taken control over the former force of evil, and are now using it for the betterment of humankind.  Just the thought of 32,000 angry drones buzzing around is enough to make me sweat. Aliens who stand in your way are in for a rough time.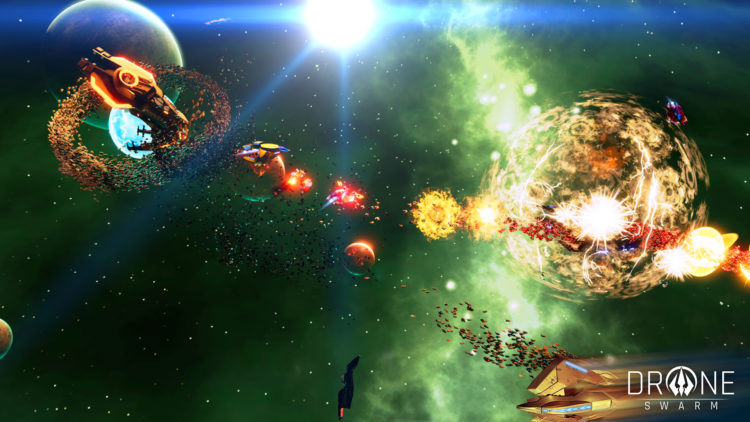 If your interest has been piqued, there is a free demo for you to test with Drone Swarm. Mastering the shields and offensive abilities will be a great start to your spacefaring adventure. Just do not forget about your mothership.
Drone Swarm will launch on October 20 at $25 USD on Steam. The deluxe edition of the game is currently discounted as well.