As you've probably heard by now, another AAA game has become an Epic Games Store (EGS) exclusive. We're talking, of course, about Borderlands 3. As mentioned in our previous article, Gearbox's latest looter-shooter will be on Epic's storefront this September, and will remain an exclusive until April 2020. That, in itself, is big news already, until you realize that Epic remains open to signing more exclusive deals for games. Check out Tim Sweeney's recent tweet below:
We've had a lot of discussions about this since GDC. Epic is open to continuing to sign funding / exclusivity deals with willing developers and publishers regardless of their previous plans or announcements around Steam.

— Tim Sweeney (@TimSweeneyEpic) April 1, 2019
Epic Versus Steam Part 132
That is just another chapter in the competition or the "Launcher Wars" between Epic and Steam. When Metro Exodus jumped shipped from Steam to the EGS, it was met with severe backlash. The head of Epic's store, Steve Allison, said during the GDC:
"We had been talking to those guys for a number of months. It's just the timing of where that came together and what was important to their business—we decided to do it together, we both knew there was the potential for the thing that happened in terms of communication. I think it felt way worse and was bigger than we thought, and in real-time, we spent time talking … 'we will never do this again in this way.'"
Post-GDC discussions among Epic's higher-ups then happened, naturally. That brings us to Tim Sweeney's recent tweet that the company is still open to exclusivity deals regardless of any plans built around Steam. Games could be announced and advertised on Steam, but they might end up on Epic's lap instead. Of course, it's imperative to state that this still depends on the developers or publishers.
The Division 2, Anno 1800, Phoenix Point, Satisfactory, Control, The Outer Worlds, and more have also switched over due to Epic's lucrative offers. Even Quantic Dream's three PlayStation games — Heavy Rain, Beyond: Two Souls, and Detroit: Become Human — are heading to the EGS once they arrive on PCs. Borderlands 3 is just the latest, and we might see several major titles down the road still.
Will it ever end? Perhaps. But as Variety noted regarding Allison's statements at the GDC:
"We will probably do it for a while. It's about pushing the business model and helping (developers) thrive. But at some point, the industry will move down and match us (in terms of Epic's 12% cut of sales.) At some point, we could go to zero exclusives or very, very few. We definitely won't be doing it at the scale we're doing it now."
Will Valve eventually offer a better cut? Will it even have an answer? Time will tell, and no, it's probably not Half-Life 3 in spite of Randy Pitchford's joking.
Crazy Earl talking: It's not my call, but if Gaben legit announces Half-Life 3, I will use all the leverage and influence I can to get our game on Valve's store as soon as reasonably possible. No promises, but I would go as bananas for HL3 as you all are going for Borderlands 3.

— Randy Pitchford (@DuvalMagic) April 3, 2019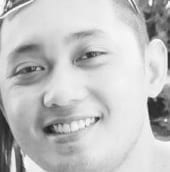 I'm a small business owner who's also writing on the side, contributing in various websites under the Enthusiast Gaming umbrella — Destructoid, Flixist, Daily Esports, PlayStation Enthusiast, and PC Invasion.
My Steam library has 1,131 games at the moment so we definitely have a lot of things to talk about.