We're now in the holiday season, and you know what that means. Everyone has new games on their minds, because all of the major releases are soon to be on the market. However, that doesn't mean we can't reflect on some of the greats that graced our screens in past years. On that point, new games aren't cheap, and there are plenty of those who miss out on great titles each year. That makes the Epic Games Store's free games program an awesome opportunity to experience new genres, game mechanics, and stories without feeling held back by cost. Next week is sure to get the bulk of the attention, but we'll cover this week's Cave Story too.
Epic has shared dozens of great titles since the program began in 2018 with offerings from top developers in the industry. Now Obsidian will join the fold, with Pillars of Eternity and Tyranny on offer next week. These are two well-regarded entries in the RPG genre that evoke the feelings of nostalgia for old-school 2D-esque adventures while offering the benefits of modern design. They ain't half-assed projects, either. Genre fans will love the attention to details, the epic stories, and effort put into things like world design. More on those titles next week when they become available for free on the Epic Games Store.
Experience indie history
It would be wrong to give next week all the glory when there's a classic Metroidvanian-style series up for grabs. Cave Story is an action-adventure platform game that's regarded as an indie classic and an incredible effort by its one-man development team. The original version released in 2004, but it was remade in 2011 and dubbed Cave Story+. That's the version you will get free.
In Cave Story, you wake up in a cave with no memory of who you are. It doesn't take long to find your calling though once you come across a village of strange creatures that are being terrorized by a maniacal scientist. You will do your part to save the day and enjoy hours of story content as you fight through the different levels. As an added perk, there's even controller support listed for this game.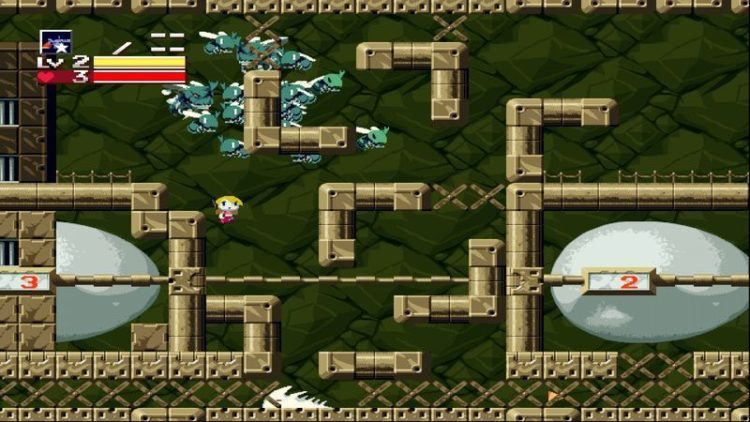 There are epic times in store for you with these free games
The best part about everything available now and next week is that these games will run on pretty much any PC hardware you can find. Besides your grandfather's Kenbak-1. Seriously though, while these games may not feature fancy-schmancy ray tracing and 3D experiences, it doesn't mean they need to in order to be good. There's a large following of gamers that will agree too, so why not experience some blasts from the past over the next two weeks. You might even get hooked.
Cave Story is available now through December 10 at 11 AM ET. Once we reach that date and time, the Obsidian titles will be free to claim on the Epic Games Store.