In case you missed the reports that were making the rounds last week, the Epic Games Store is doing very well for itself. Since the store launched back in December 2018, Epic Games' home for PC games has amassed a huge audience. It's seen over 108 million customers since its opening, spending an amount of $680 million. Out of that spending, $251 million went towards third-party games featured in the store, including exclusives like The Outer Worlds and Borderlands 3.
In addition, the store gave away 73 free games over the year. It intends to continue this streak, with more weekly giveaways to come throughout 2020.
It sounds like a huge success, even in the face of a long-standing rival like Steam. So the real question is: what can Epic do to make sure it maintains and continues expanding its hold in the PC gaming market this year? Well, there are a few things we'd happily suggest.
Keep the door open for exclusive third-party games and indie titles
While some may complain that going exclusive with the Epic Games Store shuts out a potential audience for upcoming games, the numbers go well against that. People still come to the store and buy games up in droves, based on exclusive offers or other features that make them so attractive. This, despite the known issues. 
All Epic needs to do is keep on with the status quo. Continue to make offers to third-party publishers to carry their titles exclusively on their store. While some may balk at the idea of turning away from Steam, others have no problem doing so, partially due to previous experiences.
For that matter, Epic's 88/12 split share with developers makes it an ideal partner when it comes to indie releases as well. The Epic Games Store gives these titles better exposure than they'd see on Steam, where they'd probably end up buried due to all the games that are available.

That's not to say Steam doesn't have its uses, but there's a good reason why the Epic Games Store became as popular as it did in such a short amount of time. Now it's just a matter of keeping those games going so people have a reason to come back.
For 2020, it already has a few titles lined up in its wheelhouse. Those include the newest Magic: The Gathering and the long-awaited Predator: Hunting Grounds. It's a good start.
Continue establishing community
One big reason why people switch from Steam to the Epic Games Store is community. Either there's barely anyone around to talk about games, or there are too many people and it becomes overwhelmed with negativity. With the Epic Games Store, we're not seeing too much of that.
Part of that is due to balance, but another is the fact that the storefront knows how to attract the right gaming audience. The service has over 3.41 million followers on Twitter and 2.32 million on Instagram — there are people who want to know what the store has on hand.
If Epic can continue to flourish this community with features that stand out, while shutting down the negativity that pops up from time to time, there's no reason it can't continue to grow.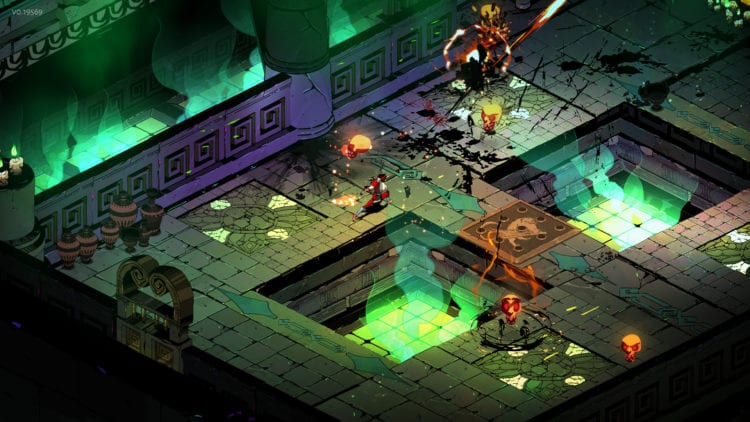 Keep up with the freebies
Free games are a huge draw to any kind of service. Look at PlayStation Plus and the mega-titles it offers up on a monthly basis. Or, for that matter, Xbox Live Games with Gold, one of Microsoft's most popular programs when it comes to all things Xbox.
Granted, developers like to see profits from their games, but spreading the word about free titles and putting more positive commentary behind it helps boost said profits with newcomers. Epic probably pays a good amount to keep the program worth it, but it gets more than its fair share back with the consumers that visit the store. It's a win-win, even with the freebies given away.
Epic will offer a free game every week throughout 2020. Here's hoping the company keeps the program going into 2021 and beyond. Sure, we like buying great games on sale, but there's nothing wrong with enjoying a game for free and telling others just how splendid it is.
More cross-platform support
This is more up to the developers than the storefront itself, but it wouldn't hurt for the Epic Games Store to consider investing in more titles that provide cross-platform support. Not everyone owns a PC, and there's still that yearning to connect to players of that medium. By providing a plethora of games that support it, like Epic's newly acquired Rocket League from Psyonix, it can really create a fun new category with its store.
Not to mention supporting platforms heading our way in the future. An interesting rumor suggests that the store could support Xbox Series X. Whether all of its titles will be playable is the real question, but general support is still a step forward. And if Sony were to get on board with the PlayStation 5, it would open up even more potential.
Nothing's confirmed, of course. But opening up both games and console support via the Epic Games Store will bring in a bigger audience. And that means more numbers, more games, and more happy customers. Again, it's all about the win.
Continued website improvement
Over the past year, the Epic Games Store has received a better user-friendly interface. It's a far cry from where people struggled with it when it first opened. But it still has a ways to go. The Epic Games Store should take advantage of its feedback and really see what fans want with its features. A community page? A better menu system? There are a few things to help stand against the likes of Steam, which still has an interface advantage.
Granted, Steam has been around for a long while, so the Epic Games Store isn't going to score an overnight success. But if the team really works on taking suggestions to heart, 2020 could be its biggest year yet.