The Epic Games Store is back again with another week of free games and there are two up for grabs this time. Railway Empire and Where the Water Tastes Like Wine are available until September 17 at 11 AM ET. All you need to do is claim them before then. As an added bonus, Spellbreak launched this week. It's a free-to-play magical battle royale, which we reviewed and found had excellent gameplay. Anyone that fancies slinging lightning, tornadoes, and more from their finger tips might want to check it out. Now, let's get on to the main attractions for this week.
Just as the name suggests, Railway Empire is a game about building and managing a vast network of commercial rail lines. It's set in the United States during the period of rapid westward expansion, also referred to as Manifest Destiny. Remember that term for later. The world you inhabit is of course the western frontier, and it's full of wilderness, bustling towns, and of course, competing corporations.
The game is actually quite complex, especially depending on the level of difficulty you play on. For example, you must plot out cost-efficient routes, identify towns and markets of interest, upgrade technologies as the timeline progresses, and even consider more complex business strategies. You may wish to begin investing in stocks or practice income diversification by starting farms for general goods. Of course, as the boss, you also need to hire train crews and know your classes of locomotives. There are a ton of factors that can contribute to your success or eventual failure. The goal is to build an empire after all.
Invoke or just struggle to survive Manifest Destiny
In stark contrast to the wealth building and lofty aspirations of Railway Empire, the next game is all about keeping things simple. Where the Water Tastes Like Wine takes place during the Great Depression era of United States history. In this game, you're the stowaway on the trains, not the owner. It seems ironic and sobering that the Epic Store paired these two together this week as free games.
Where the Water Tastes Like Wine is a narrative adventure rooted in folklore that focuses on the stories above all else. Progress is driven through learning the stories as you travel from town to town. You must reshare them to unlock new interactions. Eventually, they create a life of their own and grow larger as they are told time and time again. The game covers the lives of real people from many walks of life, and features fully voiced characters to help things further come to life. It also features hand-drawn illustrations with a mix of 2D visuals and a 3D overworld.
Admittedly, it's not the grandest game out there. It's certainly a unique and memorable experience though, with roughly 20 hours of gameplay. If you love artistic flare and attentive details to things like the soundtrack, Where the Water Tastes Like Wine might be the getaway you're looking for this weekend.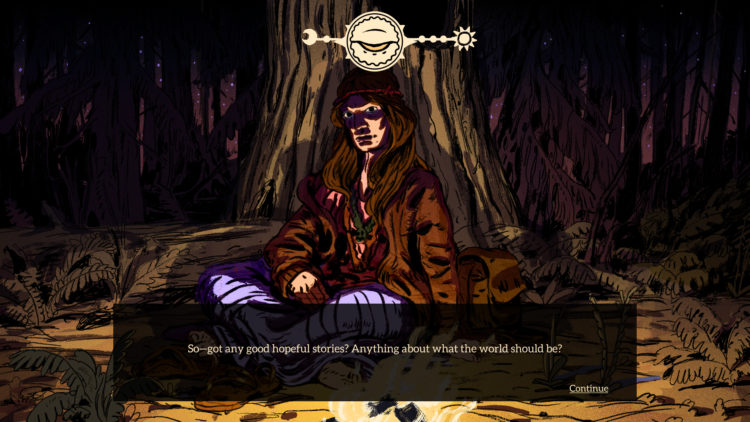 Epic also previewed next week's offering, which is Stick it to the Man. This bizarre game involves… a giant spaghetti arm with super powers that extends out of your brain. It will be an interesting one to try and explain for sure.