It has been a rough year for the fighting game tournament scene following COVID. The global pandemic has affected every avenue of life imaginable. As far as competitive gaming goes, organizers of fighting game esports were probably the least prepared. The fighting game community (or FGC as its commonly known) thrived on its many offline events to keep the genre going. Despite these setbacks, WePlay Esports was able to make its stake in the fighting game community with its Dragon Temple event for Mortal Kombat 11 last December. A few weeks ago I got to speak with Maksym Bilonogov, the general producer and chief visionary officer at WePlay Esports.
We talked about its place in the FGC and what WePlay hopes to bring to the table in these troubling times in our exclusive WePlay Esports interview.
Choose your destiny
PCI: To start off, tell the people who you are and your background, and what you do for WePlay Esports.
Bilonogov: My name is Maksym Bilogonov, I'm the general producer and chief visionary officer at WePlay Esports. Before joining WePlay Esports in 2015, I worked on television. In fact, every member of our production team has either a formal background or work experience in filmmaking, television, theater, CGI, or some other relevant industry. This year, I am launching a Computer Graphics Film Director course for the students of the university I myself graduated from.
If I had to outline my current role at WePlay Esports, it would be ensuring that the audience tunes in to our events not only for the way the competition turns out, but also for the emotions they experience from the tournament in general. I believe it's not enough to just show the games — you need to deliver a full-fledged show, like it happens, for example, during the Super Bowl.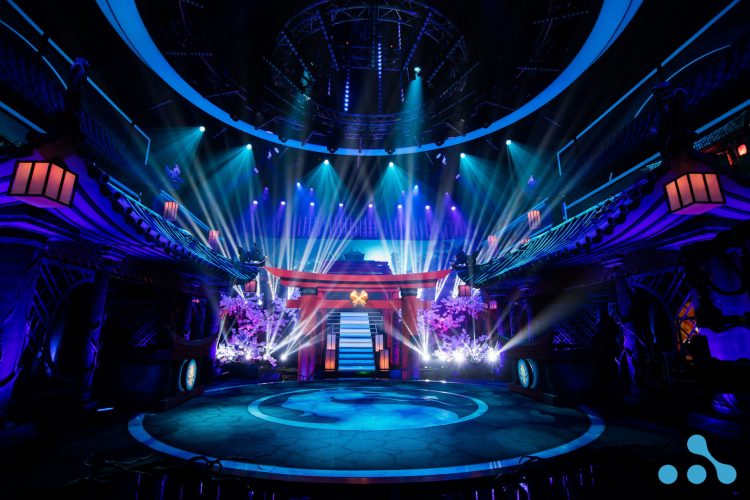 PCI: It is so nice to see an organization like WePlay Esports putting the time and effort into the FGC. Despite being the "original" esport, it always seems to play second fiddle to the newer games and genres. What made WePlay Esports decide to invest in fighting games?
Bilonogov: We believe that fighting games can be as entertaining and spectacular as sports such as UFC and boxing, and that soon watching them will become a habit for the viewers. The FGC has a low bar for entry, and such tournaments are easier to grow fond of compared to other esports. You don't even need to know all the game mechanics to appreciate and enjoy the competition.
Round 1…
PCI: WePlay Dragon Temple was absolutely amazing, and the production value that went into the event was insane. How did the idea for that event come about? How was it implemented?
Bilonogov: It's simple — we just wanted to create an atmosphere that felt like a battleground for the best fighters, which is the theme of MK's story. So, step by step, we developed every piece of the event so the viewers and athletes could feel it the way we wanted them to. As a result, WePlay Dragon Temple gained 10,718 peak viewers and 163,401 hours watched with an air time of 29 hours. It means that our MK11 tournament ranked second by the highest peak viewers and hours watched, only surpassed by the official event by NetherRealm Studios in 2020.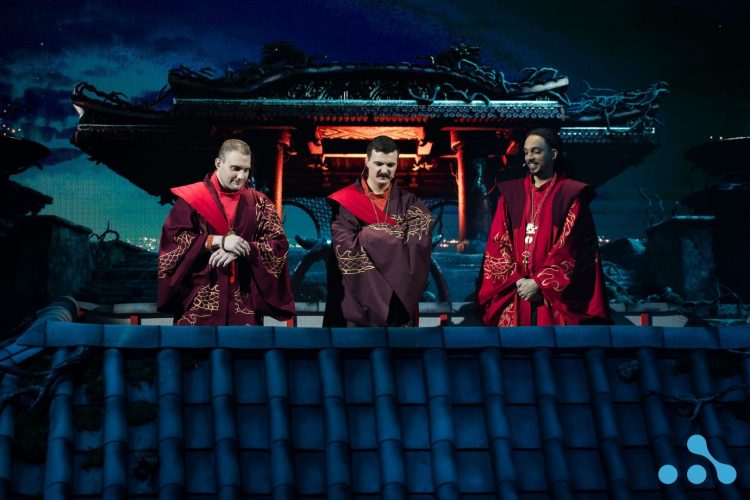 PCI: What are WePlay's plans for the future involving fighting games?
Bilonogov: As you may well know, at the end of 2020 the WePlay Esports media holding company and famous boxer Oleksandr Usyk presented the fighting game tournament series called the WePlay Ultimate Fighting League. The first season of the league is to start soon — on March 25.
We believe that both fighting game fans and casual viewers will soon begin to enjoy watching games habitually. The lines between sports and esports are becoming increasingly blurred, and soon people will find themselves watching an MK11 match in a bar on a Friday night as often as they would watch boxing or any other sport.
PCI: WePlay Esports' Arena Kyiv (where the Dragon Temple tournament took place) is very impressive, and really helps set your company apart from your contemporaries. Was an arena always in mind for WePlay Esports, or was it something that came about later?
Bilonogov: We are developing a global esports ecosystem, and WePlay Esports Arena Kyiv is an important part of it. Our first arena will host both global and regional events that include players and broadcast talent from Europe and CIS (Commonwealth of Independent States). Another WePlay Esports arena in Los Angeles, California is in the final stages of construction now. There are also plans to launch arenas in Brazil and China.
Flawless victory
PCI: What were some of the challenges involved in bringing the arena to fruition?
Bilonogov: We started with Kyiv because we know this region very well, so we could implement our ideas much faster here. But it doesn't mean we didn't face challenges during its development. For example, the building where the arena is located is an official historical monument, so we couldn't introduce any changes to its exterior or even interior. So, we have had to create a building inside another building to make everything right and the way we wanted it to be.
PCI: Are there other fighting games that WePlay Esports is looking into expanding into? Particularly any newer titles like Guilty Gear Strive?
Bilonogov: Yes, we are considering extending the pool of disciplines for the WePlay Ultimate Fighting League. Our first fighting games event, WePlay Dragon Temple, was held in Mortal Kombat 11, and the upcoming WUFL S1 will feature Tekken 7 and Soulcalibur VI in addition to MK11. I hope that we will pick up the newer games as well.
PCI: To end, what would you like to tell the readers about WePlay Esports?
Bilonogov: I prefer our work to speak for itself, so I invite the PC Invasion readers to tune in to the streams of WePlay Ultimate Fighting League Season 1, which starts on March 25.
Thank you to Maksym for taking the time to speak with us for our WePlay Esports interview. You can check out the WePlay Ultinate Fighting League that starts today with Mortal Kombat 11. It will be followed by Soul Calibur VI and Tekken 7 during the two weeks.