Developer SCS Software has formally revealed that new Iberia expansion for Euro Truck Simulator 2 will launch in just a matter of days — April 8, to be exact. This new expansion will outfit the sim with than extensive new road network that covers every corner of the Iberian peninsula. It includes the countries of Spain and Portugal.
Some features of the new Iberia expansion include the ability to drive through iconic places. The Tabernas Desert, major cities like Madrid, Lisbon, and Barcelona, and the various port towns with large shipments are highlighted. You'll also be able to view a variety of landmarks like medieval castles and the Guadiana International Bridge.
In terms of overall map size, this expansion will easily be one of the largest that SCS has ever produced. A variety of regions are covered here such as mountains, valleys, coastal areas and more. Of course, it'll still pale in comparison to the upcoming Heart of Russia expansion, but that's an entirely different beast.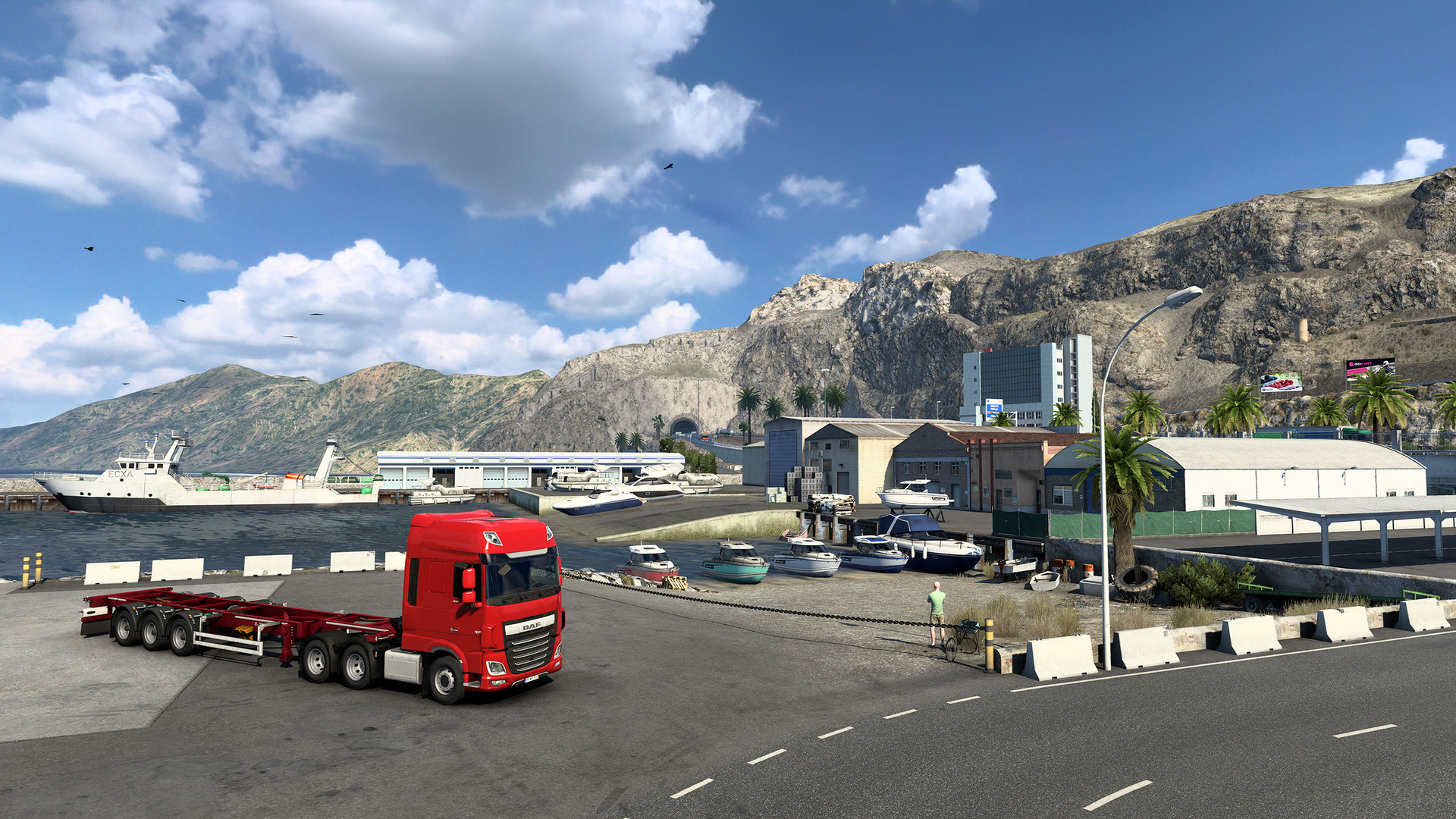 Grand tour
The Iberia expansion of Euro Truck Simulator 2 was supposed to be released a few months ago, but SCS had to push it back due to development issues. Now that it's finally about to launch, players get to enjoy it alongside the new lighting engine that was introduced in the recent version 1.40 update for both ETS2 and American Truck Simulator. The Iberia expansion will still be the first product designed to take full advantage of the new tech that's been introduced into the sim.
You can wishlist the expansion on Steam right now. Unfortunately, a price has still not been listed. Perhaps that will be revealed when it fully launches next week. In the meantime, SCS has prepared one final trailer to give players a look at the new scenery prior to the full release.