With Rebellion's Evil Genius 2 rapidly approaching launch, it makes sense that the marketing machine is going into full gear like any evil plan set for success. After showering us with information regarding system requirements and snippets of gameplay, the developers are providing a cherry on top as well, so to speak. In the latest preview, the developers of Evil Genius 2 show off its Sandbox Mode, which is made for the perfectionist mastermind.
If you ever wanted to pursue your evil plans without restrictions, then Sandbox Mode is your dream come true. Rather than being held back by progression or unlocks, this particular game mode allows your creativity to flow.
You can create the ultimate evil base, or just go crazy. A ridiculous compound of disco balls and pinball traps sure sounds enticing. Or you can slow down productivity by trapping your minions in a never-ending maze. If you cannot be evil to even your own people, what is the point?
Giving players the keys to freedom is the name of the game. With Sandbox Mode, Evil Genius 2 embraces your ingenuity or lack thereof. It is up to you to show off what you can do.
First dibs on evil
In addition to the reveal of Sandbox Mode, Evil Genius 2 is also now available for pre-purchase. If you are looking to enjoy the game, why not get it at a discount with some bonus items to boot? Evil Genius 2 is on a 10% discount right now. That rises to 15% if you already own the first game on Steam as well.
As a bonus, all pre-purchases will receive the Fountain of Youth and Trojan Horse in-game bonus items, perfect for those Sandbox Mode decorations in Evil Genius 2.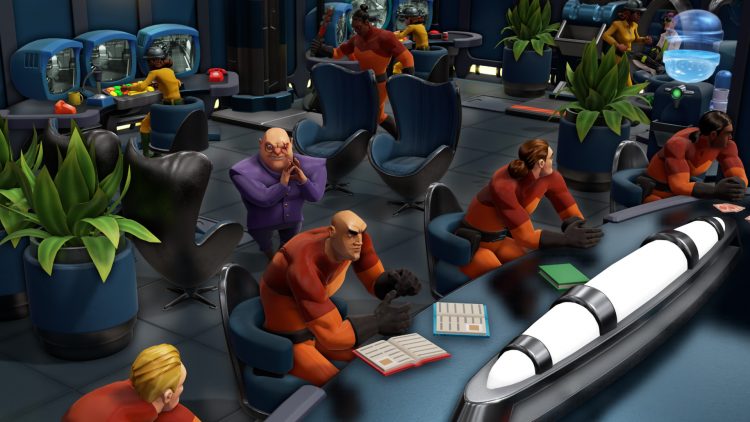 Revel in villainy
For those looking to show off their evil inclinations even more, the Evil Genius 2 Deluxe and Collector's Editions have also been revealed.
The former will include the base game, as well as all the content from Season One. You will get the aforementioned bonus items, plus the Aurora Borealis in-game bonus item, and the following:
A campaign pack
Two henchmen packs
Two minions pack
A lair item pack
The Deluxe Edition also comes with the 10% and 15% discount on Steam.
For the true hardcore, the Collector's Edition of Evil Genius 2 will be right up your alley. In addition to all the in-game bonus items, you are looking at:
A Steam key for Evil Genius 2: World Domination
A Steam key for Season Pass One
The Evil Genius Maximilian Statue collectible
A print version of the Evil Genius official magazine
The Max Statue, which showcases the iconic Evil Genius 2 mastermind on his throne, will be the perfect addition to any would-be evil genius's collection. As for the Evil Genius official magazine, you can read developer interviews, genius profiles, and a rundown of new special features, like the Sandbox Mode for Evil Genius 2.
It also includes brand new comics featuring the game's four Evil Geniuses, their extraordinary henchmen, and their downtrodden minions.
If you want to get your hands on that Collector's Edition, head to the
Rebellion store
. That will keep you toasty until 
Evil Genius 2
launches on March 30.