Fans of dungeons and/or dragons, GOG has a deal for you today. For 48 hours, the store is giving away a copy of Eye of the Beholder Trilogy, a collection of three classic '90s role-playing games. The collection is being handed off for free to celebrate GOG's current Dungeons & Dragons sale. So, if you're not satisfied with just this free trilogy, there's more where it came from.
Eye of the Beholder Trilogy won't come with many bells and whistles, however. As far as things go, the trilogy hasn't been enhanced for modern machines. It'll be playable on your super-charged gaming PC, and it won't come with DRM, but that's about it.
Still, this is a nice collection for nostalgic fans and newcomers alike. The original Eye of the Beholder was released in 1991 for MS-DOS, earning high marks from critics. The game was developed by Westwood Associates. And if that name sounds vaguely familiar, that's because the developer became Westwood Studios, makers of the Command & Conquer series, after merging with Virgin Games in 1992.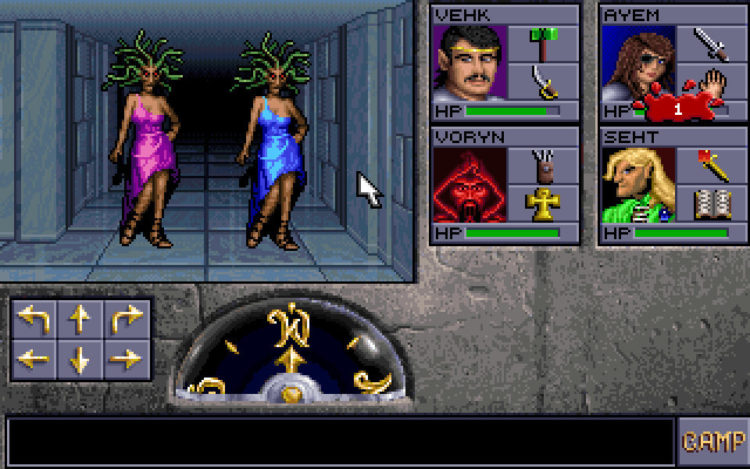 Lore corner
The trilogy includes all three of the RPGs. Eye of the Beholder is the first, and it's paired with Eye of the Beholder II: The Legend of Darkmoon, and Eye of the Beholder III: Assault on Myth Drannor. The first two games were made by Westwood and released in 1991. Assault on Myth Drannor, however, was made by Strategic Simulations, and released in 1993. It wasn't as well-received as its siblings, however. Westwood, on the other hand, went on to make the more superior Lands of Lore: The Throne of Chaos. Gaming history is fun!
You can pick up the games for free until June 19 at 10 AM PST. All you have to do is migrate over to the GOG front page and click on the banner up top.
If Eye of the Beholder Trilogy doesn't scratch your dungeon-spelunking itch, there are more games on sale at GOG. The store has a Dungeons & Dragons sale happening for the next week, with discounts on franchises ranging from Baldur's Gate to Neverwinter Nights.