It has been about a month since we saw the PC Gaming Show, but one of the titles seen then is about to launch to hopefully much fanfare. Fae Tactics, the strategy game about an adorable magic user, will launch July 31. Featuring the turn based formula that plenty of classics had, the role-playing game will also have a collection aspect to it. Think Pokémon, but with magical fairy spirits instead.
Saving the world again
Following the adventures of young Peony, players will journey across a world wrapped in mysteries and dangers. Along the way, you will learn to summon allies, cast spells, and make friends with a colorful cast of characters.
The world of Fae Tactics was once devoid of magic, separated from the natural world via the Elemental Gates. On the fateful day that the seal was broken, magical fae creatures flooded into the natural world. Such an imperfect merger caused destruction aplenty, decimating both natural and fae creatures alike. Those who survived had to learn how to live again, and that included living in an uneasy relationship with humanity.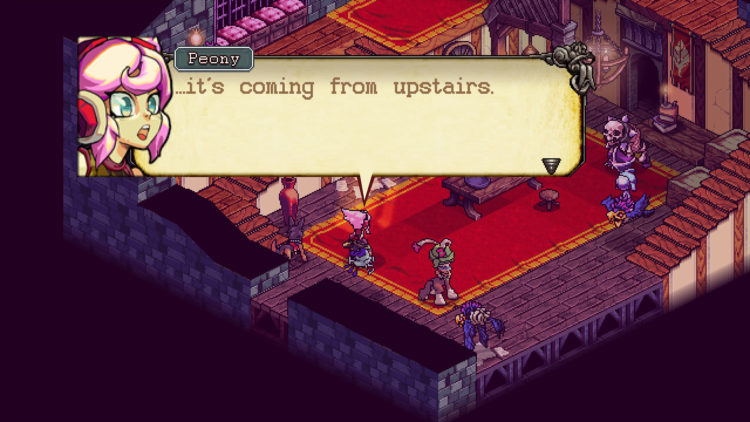 At the heart of Fae Tactics are the ever growing conflicts between man and the magical creatures known as fae. The concept is not new, but the undeniably beautiful sprite work in Fae Tactics definitely sells it better. The music in the trailer is also a perfect match for the genre and sets up both tense battles and peaceful moments.
With a diverse range of magical abilities at your disposal, there are plenty of strategy options in Fae Tactics. With a unique menu-less system, players will be juggling between managing the many magical elements, countering enemies, and collecting allies and creatures alike during battles and adventures. All of these will take place on an isometric view that reminds players of classics like Final Fantasy Tactics.
Fae Tactics seems to check all of the right boxes, and you will be able to get your hands on it soon. Fae Tactics will launch on both Steam and the Humble Store on July 31.