The road to redemption for Bethesda's much-maligned Fallout 76 continues. Following an AMA about future plans for the title, Bethesda has now officially unveiled Fallout 76's roadmap for 2020. This includes new storylines, tweaks and balances, and even more content via season passes.
"This is our own take on a 'Season Pass' style system designed specifically for Fallout 76," Bethesda stated. Much like many other titles that already have a season pass, you will be completing certain activities, building up your points, and ranking up for even more rewards. However, this summer pass that is incoming will be completely free for everyone.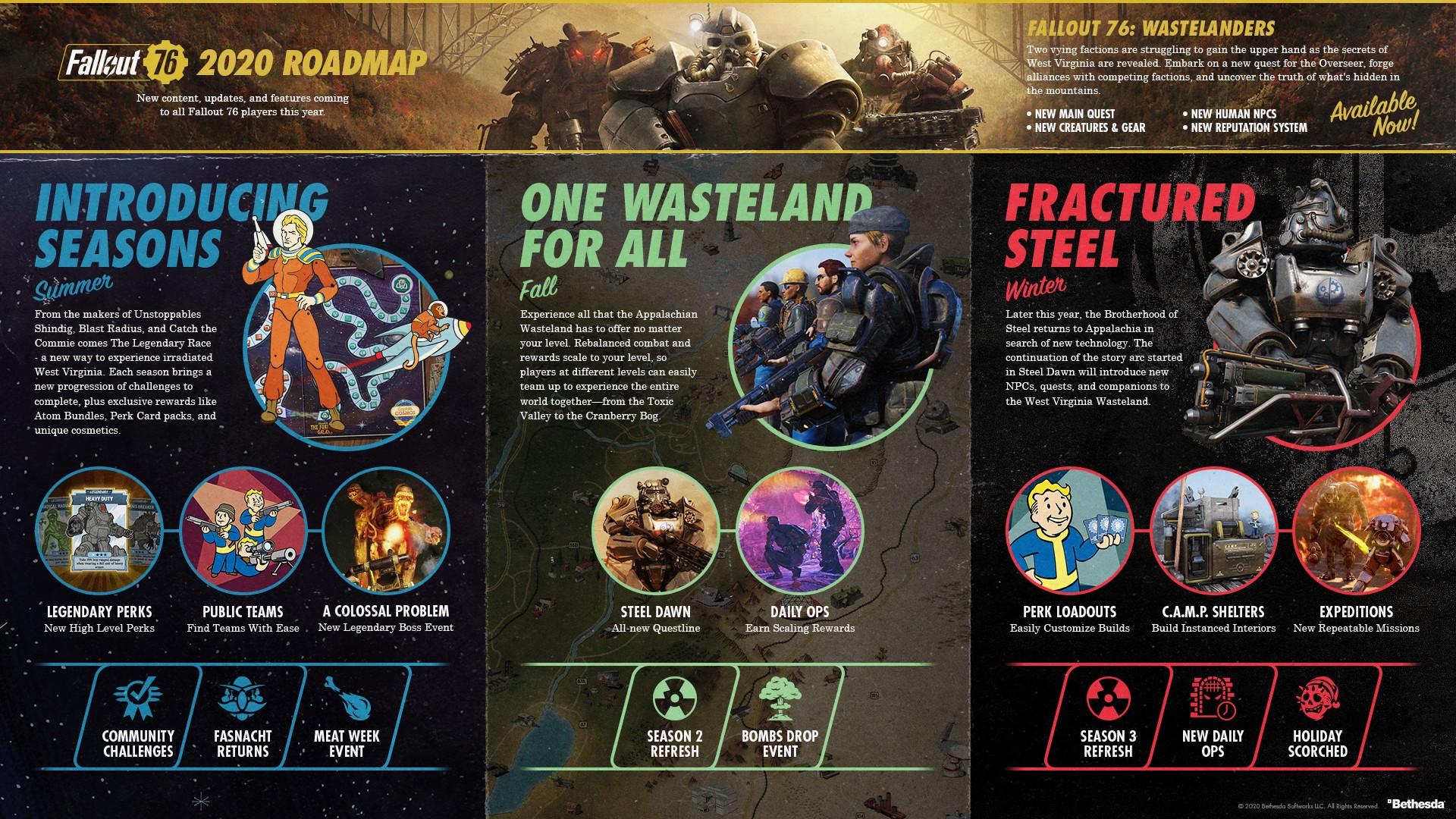 All players will be heading down the same track and earning all the same rewards. With a special bundle up for grabs come the end of the season, it will be rewarding for every player taking part. New high-level perks, public teams, and a new legendary boss event will also be part of the season.
If you are strapped for time, you can spend 150 atoms to jump a rank. Considering that there are 100 ranks to move through, it will either take some time or a lot of atoms. It is your choice. Bethesda assured that it will keep players on even footing, so it will be an investment of time and effort. Each Fallout 76 season pass will last around 10 weeks or so, with four seasons happening each year.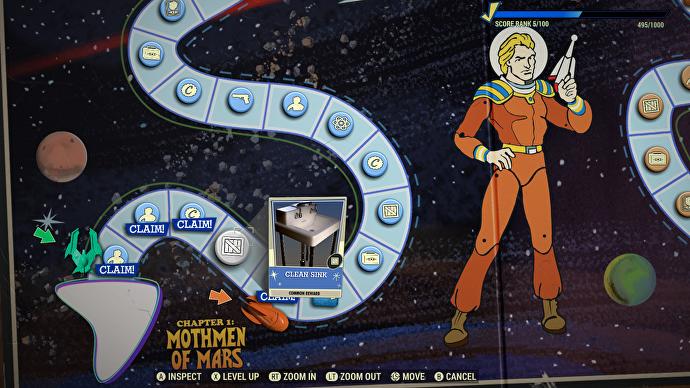 Fall will see Fallout 76's combat rebalanced, with rewards scaling to player levels. This will make it easier for players to team up and not fear getting inappropriate rewards. There will be an all-new questline featuring everyone's favorite suits of armor, the Brotherhood of Steel with Steel Dawn. And Daily Ops will give players something to chase regularly with scaling rewards.
That is not all for the Brotherhood. Following Steel Dawn, the story arc will continue. Winter's Fractured Steel update will bring more NPCs, quests, and even companions to Appalachia. Together with perk loadouts, improved C.A.M.P shelters, and repeatable expeditions, there is plenty to do for anyone jumping into Fallout 76.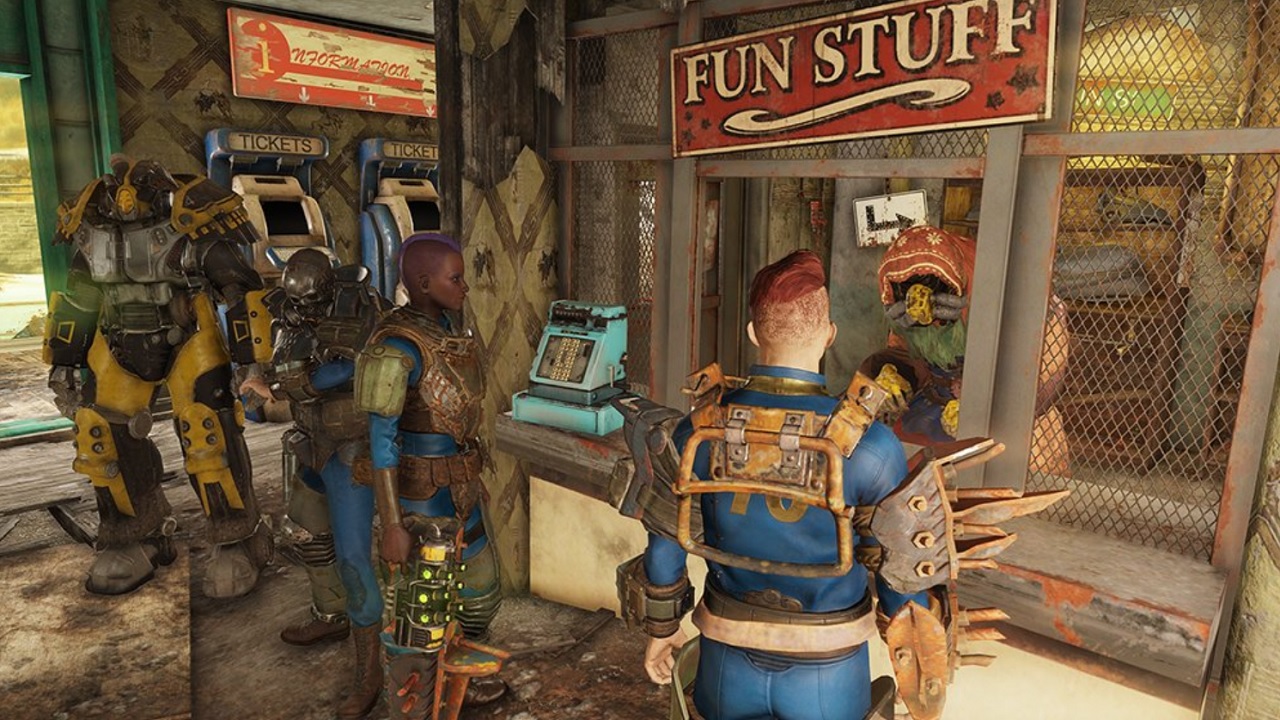 In fact, you can start by getting into Fallout 76 during its free weekend. Starting May 14 at 12 p.m. EDT and ending May 18 at 12 p.m. EDT, you can even earn double XP while enjoying the content.