Bethesda's annual Quakecon event took place over the weekend, where the company spoke about upcoming content. Chief among which was the first single player DLC for DOOM Eternal, which is getting fully revealed later this month, at Gamescom. Bethesda also addressed some previously announced stuff too, including official mod support for Fallout 76. While the team has needed a little more time due to Fallout 76's online structure, mod support is still coming.
During a Quakecon at home livestream, a fan asked about the topic in a Q&A. Fallout 76 project lead Jeff Gardiner replied with, "We are definitely still working on mod support, it's coming." Bethesda then reiterated that the architecture of Fallout 76 is why it isn't a simple port.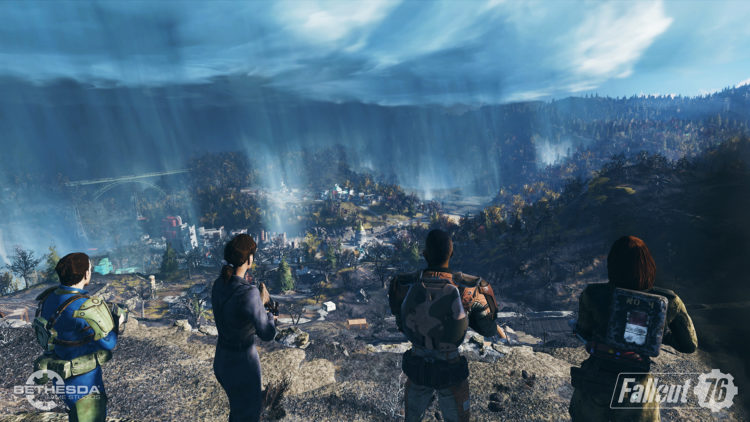 Of course, Bethesda's single-player games like Fallout 4 and Skyrim both supported mods in an official capacity. You'd think that bringing that type of content over from Fallout 4 would be pretty simple, but it never is with Bethesda. The team says that its down to the client-server architecture. Fallout 76 was a new type of game for the Fallout team, so we'll give them the benefit of the doubt.
Colossal problems
During the same live event, associate community manager Devann McCarthy ran into a typical Fallout 76 bug on stream. When undergoing the Colossal Problem boss fight, McCarthy goes to fast-travel, and gets treated to a common bug where no travelling happens and you need to re-input your destination. Users have taken to Reddit to express concerns over this bug before, but it's ironic for a developer to come across it live. Maybe it'll get fixed now the developer ran into it? Who knows, but it's clearly quite a colossal problem.
This new boss is the last update of the summer portion of Fallout 76's current roadmap. Hopefully, once this update has come and gone, Bethesda reveals more about fall section of the roadmap. Official mod support is coming though, and hopefully more content too, once the current roadmap is complete.