Today, the Bethesda blog detailed all of the Season 1 changes coming to Fallout 76 on June 30. The post teased some new items and cosmetics, but more importantly, it outlined how seasons will work in the game. Seasons are an overhaul of the daily and weekly rewards systems that were previously in place.
Fallout 76 will implement seasonal content much like the battle passes we've grown used to in games like Fortnite. It will have season rewards spread out across 100 ranks with a loose organizational structure. Players will unlock rewards and content over time by completing challenges or by just playing the game and earning XP. Every ten ranks will award the player with something special, and the exotic items will be the hardest to obtain.
Bethesda restated that all seasonal content will be free and not feature any separate progression tracks locked behind paywalls. Separate progression tracks are common in free-to-play games like Fortnite, but they will remain absent in Fallout 76. Players who don't mind the grind will surely rejoice at this news. That said, those who don't mind spending extra cash on the game can still purchase ranks. Microtransactions will come online on July 14, roughly two weeks after the season begins.
Season 1: The Legendary Run
Of course, it wouldn't be Fallout without a charming 1950s spin on the seasonal rewards progress chart. The Bethesda designers decided to give Season 1 a board game theme. They call it The Legendary Run.
"As Captain Cosmos, you will race the evil Dr. Zorbo across the galaxy. Your progression through the Season will be represented as pieces on a game board. Can you beat Dr. Zorbo to the finish line?"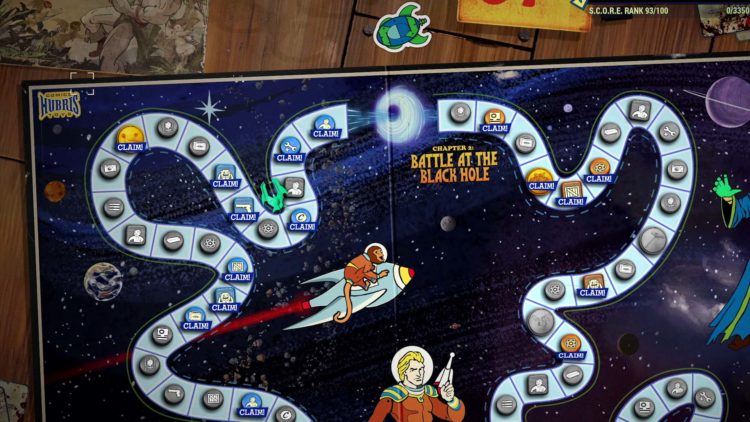 It's not entirely clear what this description means by racing Dr. Zorbo across the galaxy, but it may simply be a reference to the end of Season 1. Each season will last 10 weeks, which puts the end of Season 1 around mid-September. Once the season ends, many of the exclusive rewards will become inaccessible. Be sure to unlock everything you want before then.
New items coming soon
Fallout 76 has several new types of items on the way. Lunchboxes are consumable items that last one hour and offer players and nearby allies +25% bonus XP. If multiple players activate Lunchboxes, the effect can stack up to +100%. Lunchboxes also have a chance to buff random stats.
Next comes the Ammo Converter. This item is unlocked at Rank 5 and allows players to exchange unwanted ammo for ammo they need. To use it, go to the Terminal and find the Ammo you want to convert. It will then remove the specified count of Ammo and credit you with AmmoPoints. The points can then be redeemed for the type of ammo desired. The Ammo Converter can be used by allies too, but they have to earn their own points.
Vault-Tec Supply Packages are small bundles of crafting materials that will help reduce the daily item grind for upgrades. Finally, Fallout 76 will give us fireworks. Players will earn fireworks that they can "set off anywhere in the world and light up the sky!"
For a full list of all the rewards included in The Legendary Run, head over to the Fallout 76 Seasons page. The basic details about Season 1 can be found on Bethesda's blog post.
Fallout 76 is available on Bethesda.net and Steam.