You may have noticed something odd if you frequent Twitch. Some streamers were already waist deep in the wasteland of Fallout 76, despite it not being officially out until midnight. No, it's not streamer privilege. Fallout 76 servers are online ahead of schedule, and you can start playing now.
We're not sure why the servers opened up before the release time. But I don't hear anyone complaining. Well, unless you're stuck at work today. That'd be a bummer.
The open servers were first confirmed by eager fans at the Fallout 76 Reddit page. After jumping into the game, the user noticed servers were open. Within moments, the player was back in the sprawling countryside of West Virginia.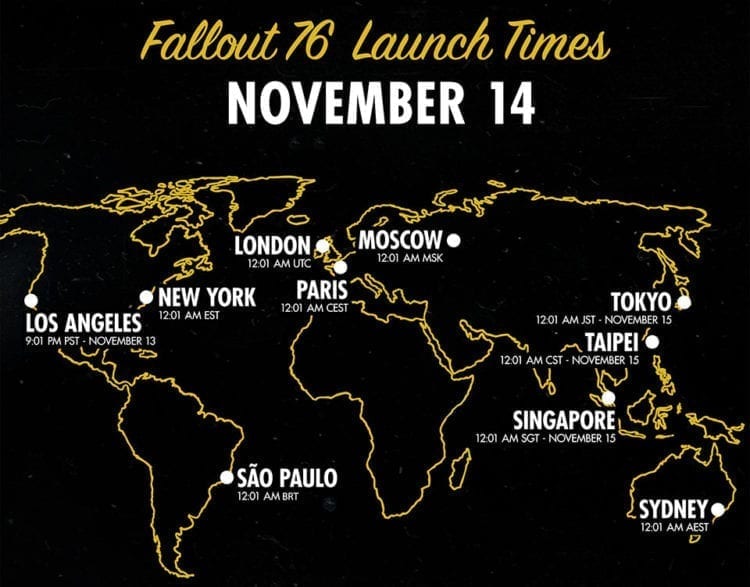 Quiet Time
Bethesda is still abiding by the launch plans for everyone else. This means that if you don't already have the game, you'll most likely still need to wait until the scheduled time. So, those of you who are heading into Fallout 76 early, expect more tumbleweeds than allies, as most people will still have to wait until tonight.
If you still need to wait, then no doubt you can use some good ol' fashioned Fallout 76 content to keep you company. Check out our early impressions of the beta, where a dude named Jebb tries to make friends. Spoiler: he doesn't. You can also look at the entire map and make travel plans before heading out. And be sure to check the PC requirements if you haven't bought the game yet.
Fallout 76 is Bethesda's first always-online Fallout game. The game is four times the size of Fallout 4, and can hold up to 24 players at once. You work with or against other players, completing missions or crafting a base. Players can also find codes to launch a nuke, just when you absolutely, positively, need to something dead.
Fallout 76 officially goes live for PC on November 14 at midnight in most time zones.