At one of the last UK gaming events before COVID-19 took hold of the world, Microsoft made a pledge regarding Final Fantasy and PC Game Pass. Pretty much all of the series' Xbox releases were said to be heading to the service in 2020, as announced at X019. However, in the year since then, just four games have joined Game Pass, with the remainder unanswered for.
This will be rectified in 2021 though, according to a new statement from Microsoft. A company spokesperson told TrueAchievements that Microsoft would continue to add Final Fantasy titles to Game Pass in 2021 and beyond. The spokesperson also said to look out for specific launch dates in the future.
It's good news to hear that these are still planned, although why they missed 2020 remains a mystery. The original graphic, released during the trade show, clearly states that the planned time period was 2020 for all the announced Final Fantasy titles. Microsoft's statement including "and beyond" could even mean that some miss 2021.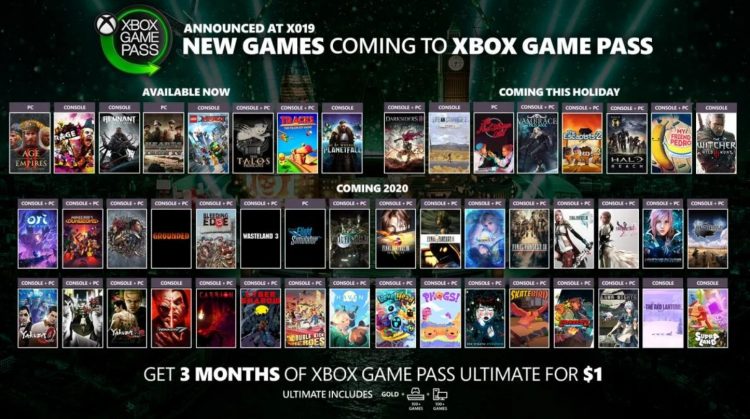 The announcement image also reminds us that all of these were planned for PC Game Pass, as well as the Xbox library. Given the changes to releases dates and announcement timings, hopefully that remains true. Having such a strong catalog of Final Fantasy games on PC would be welcome, and we hope the planned platforms remain the same.
A big year on PC
If the majority of these Final Fantasy titles drop into the PC library in 2021, it could be a big year for Game Pass on PC. EA Play's PC integration was recently delayed to this year, meaning we can look forward to its arrival real soon. Then there's the regular updates we get from Microsoft, which just restarted for the new year.
Don't forget Halo Infinite either, which launches on Xbox and PC this year. As with every Xbox Games Studios title, it'll go straight into the Game Pass library on each platform.