With the next five years or so sorted for Final Fantasy XIV, it is perhaps best to keep our eyes on the present. The MMORPG has been riding a continuous wave of positivity and great content in recent years. Thankfully, that is not looking to stop anytime soon. Come this April 13, the massive 5.5 update will finally drop for Final Fantasy XIV, kicking off the first part of the Death Unto Dawn story.
This update includes a new raid, a new dungeon, and plenty of iconic villains and summons from the long history of Final Fantasy.
Of course, the update also continues the story for the MMO.
The Death Unto Dawn update for Final Fantasy XIV sees Fandaniel and his Telephoroi looking to bring about the Final Days. Those ominous looking towers in all corners of the realm are not a good look, and you can bet players will be trying to bring them down.
Main distractions
If you do not care about the world-saving stuff just yet, the new update also has plenty for you. The alliance raid dungeon, designed by Nier's Yosuke Saito and Yoko Taro, awaits. It will be time to discover more about both the white-garbed 2P and the black-shrouded 2P.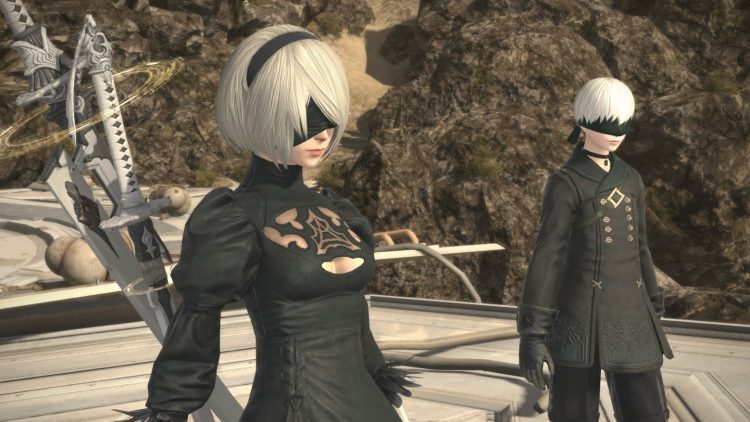 There is also the new dungeon of Paglth'an, but the main attraction is the revival of historic figures from the past. Just seeing the Diamond Weapon making its appearance is enough to make me quiver with anticipation. The Leviathan is also not a slouch, and should provide plenty of challenge for any party.
The Scorpion Sentinel from Final Fantasy VII can also be spotted in the trailer for the Final Fantasy XIV Death Unto Dawn update.
There only two weeks until April 13, so sit tight. We are in for another fun ride.