In a special livestream today, we finally learned more about the next big expansion coming to Final Fantasy XIV. Square Enix will expand upon the already substantial story of Final Fantasy XIV with the Endwalker chapter. It will continue from the events of Shadowbringers and bring that story arc to a close. Initially at least, players will be participating in the war against the Garlean Empire.
If you did not manage to catch the live stream, there are definitely things worth noting. In the reveal trailer of Final Fantasy XIV: Endwalker, we see the Warrior of Light. A familiar sight, no doubt. Wearing the paladin armor, the hero is seen walking on the moon. Things never do get boring when it comes to Japanese RPGs.
The story will definitely be a big part of the game once more, but details are scarce at the moment. What we do know is that we will carry on from where Shadowbringers left off. Game Director Naoki Yoshida explained that Final Fantasy XIV: Endwalker will be the embodiment of the end of a saga of good versus evil that has lasted for 10 years.
The struggle between the Hydaelyn and Zodiark will seemingly come to an end.
A different approach
Yoshida also emphasized that unlike previous expansions, Final Fantasy XIV: Endwalker will not have post-launch updates in the traditional sense. The main arc of the story will end with the 6.0 update. After that, the 6.1 update will be an entirely new thing, separate from the questline of Hydaelyn and Zodiark.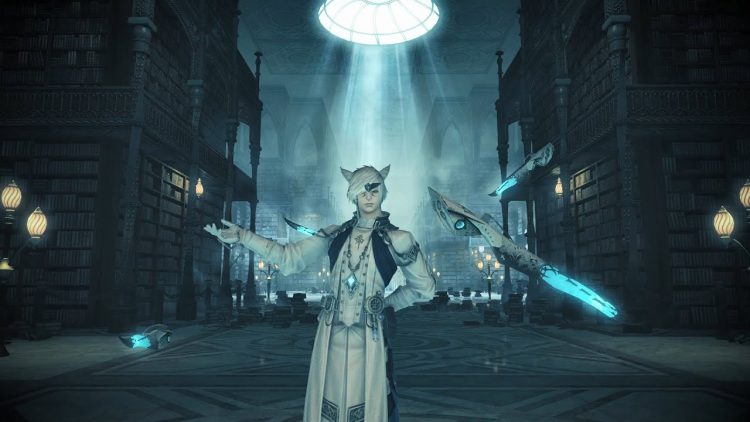 Also shown in the Final Fantasy XIV: Endwalker reveal was a new job in the form of the Sage. This healer is new to the entire series, and takes to battle with floaty armaments. Seems like we are in for another wild ride in the world of Final Fantasy.